Project B-Hate: Coilovers & Wheels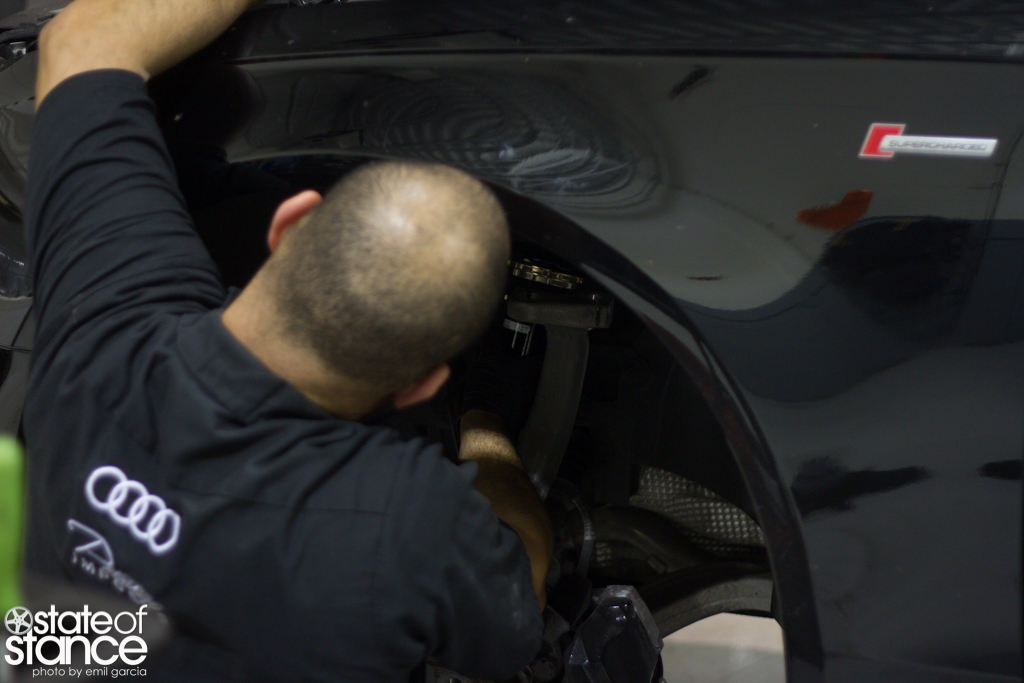 Project B-Hate: Coilover & Wheel Install from State of Stance on Vimeo.
Video by: Emil Garcia
I'm a family man. So naturally I have my wife and child in the car fairly often. This can make for quite the noisy car ride! As I watched the odometer tick over just past the 2000 mile mark since the installation of our BC Racing Coil-Overs I couldn't help but notice I have not heard a single complaint from my family. I come from a drift car background. I am used to coil overs making the car a hellish and uncomfortable ride. I've had nightmares of the clicks, clunks, and grief associated with having any kind of passengers. I'm delighted to say that this was not the case this time around. Dealing with a quiet ride might take some getting used to. The miles were mostly from normal day to day driving with two 200 mile road trips thrown in. If you follow us they were the Rolex24 and Eurotripper events.
The BC Racing Coil-Overs were a real eye opener for me. I was incredibly impressed with their build quality, ease of install, and ride quality. They are spectacular. I initially set the ride height to the lowest setting in order to achieve the look I wanted. You might be thinking "Why so low? It must be destroying your fenders." I'd say absolutely not. I have not had a single issue with fender clearance or my wheels. These coilovers are all around the best option for a low cost height quality option for anyone looking to lower their vehicle without breaking the bank. You wont have to worry about being able to drive the car daily. For a more aggressive track setup BC Racing offers the full track RA Type. Their top of the line ER Type system can handle both track and street duty.
I would score the Coil-overs:
Build Quality: A+
Ride Quality: A+
Ease of Install: A+
Customer Service: A+
I would like to thank BC Racing for their excellent service, prompt delivery, and courteous staff. They made this experience unforgettable. I could not recommend these Coil-Overs enough.
If you're interested in purchasing a set for yourself we have some in stock. They can be found in our shop here.