Aug

02
Tags
Related Posts
Share This
Formula D Seatlle | Evergreen Speedway
Formula D Seattle
Evergreen Speedway
Photography by Eric Lopotosky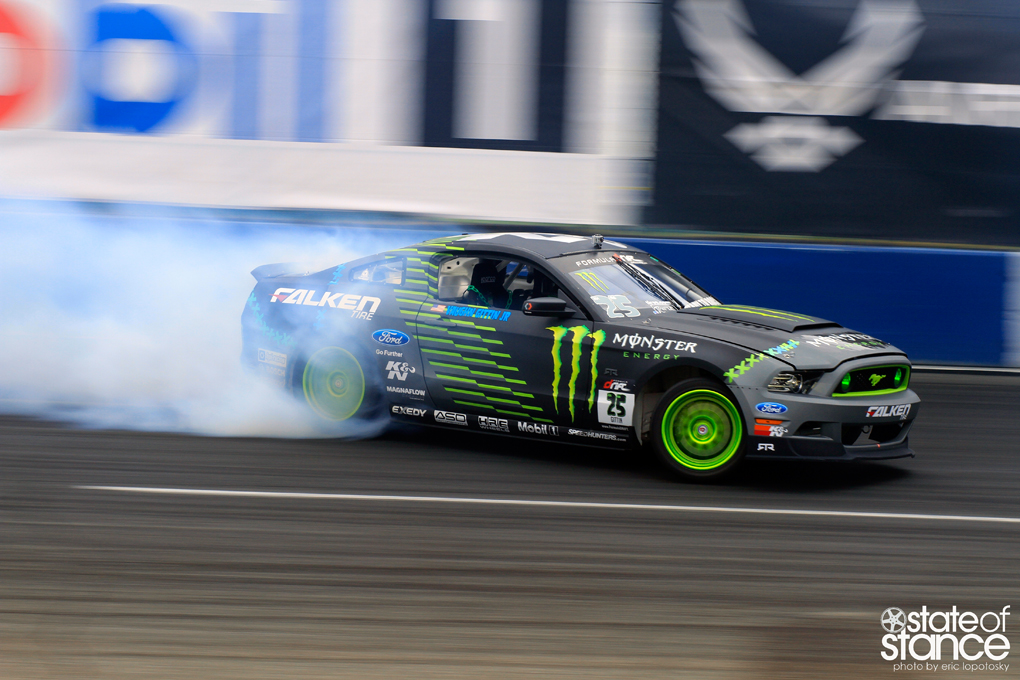 Under the ever so rainy Seatlle skies Vaugh Gittin takes his consecutive win in Formula D. Alongside him on the podium was Ryan Tuerk, and Rhys Millen.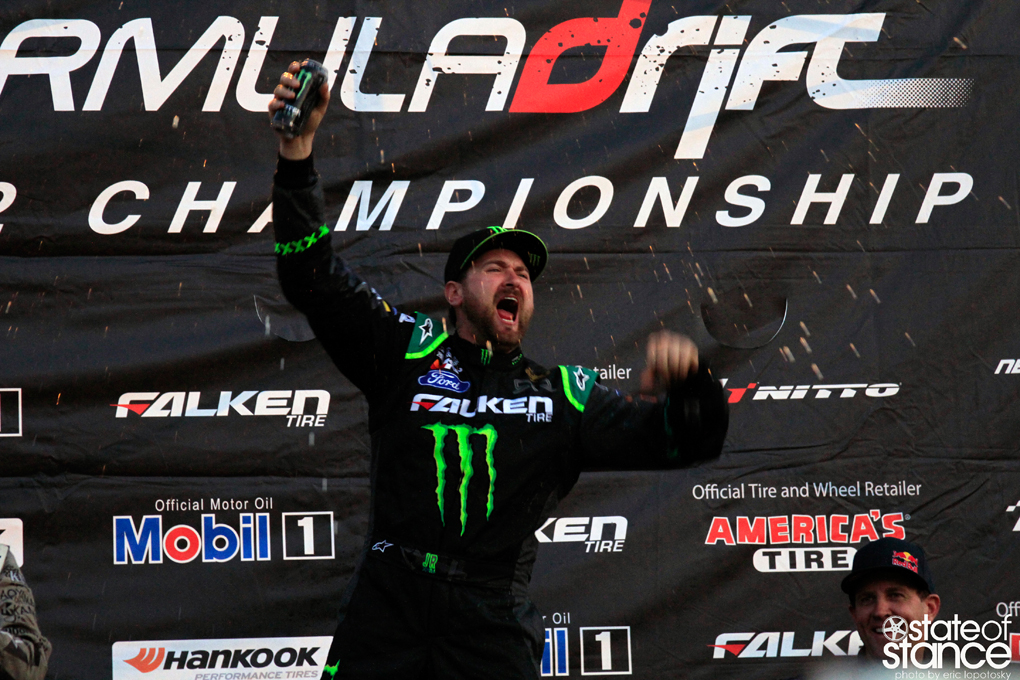 "This has been one of the most exciting events of the season," said Jim Liaw, president and co-founder of Formula DRIFT. "The chase for the championship heats up as we head into the final two events of the season and it is still anyone's to take with only 62 points separating the top 5 drivers."
The action on the track showcased the true competition of the Series with many close battles and upsets throughout the event. Ken Gushi in the Greddy Performance Scion FR-S faced Hankook teammate Rhys Millen in the RMR Hyundai Genesis Coupe in a very close battle. Millen took the victory for third place and his first podium appearance of the season. The Finals pitted Ryan Tuerck in the Retaks Nissan 240SX against Vaughn Gittin, Jr. After a tightly fought battle Gittin took the win and the lead in both the Pro Championship points standings and in the Tires.comTriple Crown, while Tuerck moves up to fifth place overall.
"I am just so pumped right now. We have been working so hard and have overcome the minor issues we had earlier this year and I owe this to my team and all my partners," said Vaughn Gittin, Jr., winner of Round 5: Throwdown. "It just feels so good to re-focus and drive my heart out and stand on top of the podium!"
Formula DRIFT Professional Championship 2012 Point Standings After 5 Events
1. Gittin Jr., Vaughn
Monster Energy / Falken Ford Mustang
391 Points
2. Saito, Daigo
Achilles Tire / Bridges Racing Lexus SC430
383.50 Points
3. Pawlak, Justin
Falken Tire Ford Mustang
376 Points
4. Yoshihara, Daijiro
Discount Tire / Falken Tire Nissan S13
347 Points
5. Tuerck, Ryan
Team Retaks Nissan 240SX
328.50 Points
6. Millen, Rhys
Hankook / Rhys Millen Racing Hyundai Genesis Coupe
318.25 Points
7. Aasbo, Fredric
Need for Speed / Papadakis Racing Scion TC
295.50 Points
8. Forsberg, Chris
NOS Energy Drink / Hankook Nissan 370Z
293 Points
9. Powers, Matt
Need for Speed / Nitto Nissan S14
275.50 Points
10. Bakchis, Aurimas "Odi"
Bakchis Motorsports Nissan 240SX S14
267.75 Points
11. Gushi, Ken
Greddy / Hankook Scion FR-S
266.50 Points
12. Grunewald, Conrad
Hankook Chevrolet Camaro
238.50 Points
13. Essa, Michael
GSR Autosport / Nitto BMW ZR4
232 Points
14. Moen, Kenneth
Lutz Performance Nissan 350Z
231 Points
15. Kado, Ryan
Forged Racing / Nexen Tire Nissan 250Z
226 Points
16. Yoshioka, Toshiki
RS*R Nissan S15
224.75 Points
Round 5: Throwdown Event Results
1. Gittin Jr., Vaughn
Monster Energy / Falken Ford Mustang
Winner
2. Tuerck, Ryan
Team Retaks Nissan 240SX
Second Place
3. Millen, Rhys
Hankook / Rhys Millen Racing Hyundai Genesis Coupe
Third Place
Tires.com Triple Crown Standings after 2 events of 3
1. Gittin Jr., Vaughn
Monster Energy / Falken Ford Mustang
176 Points
2. Aasbo, Fredric
Need for Speed / Papadakis Racing Scion TC
153 Point