Apr

17
Tags
Related Posts
Share This
And So It Begins
And So It Begins
Formula Drift Round 1, Streets of Long Beach
Photography by Joseph Ginzburg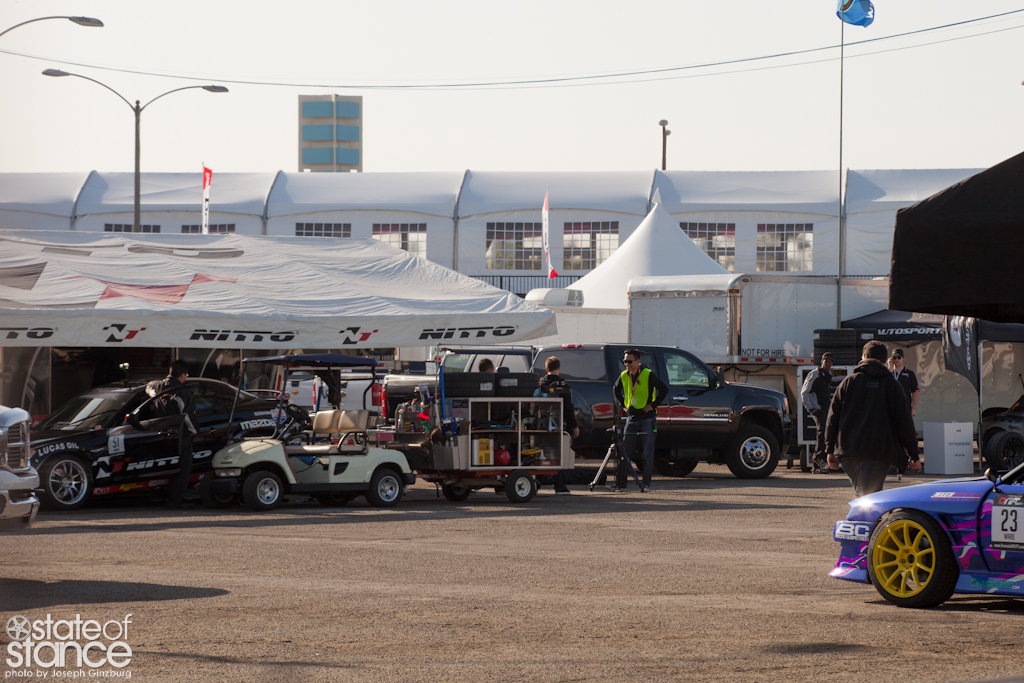 Maybe I'm just crazy, but to me there is something magical about opening day of a new season of any motorsports series.  Formula Drift is no different. Since the close of 2011 I've been awaiting the 2012 season of FD; waiting to see the returning drivers, the new cars, and the buzz around the newest drivers; 19 new drivers (the largest rookie field in the series according to John Pangilinan). Everyone with the same hopes for series champion.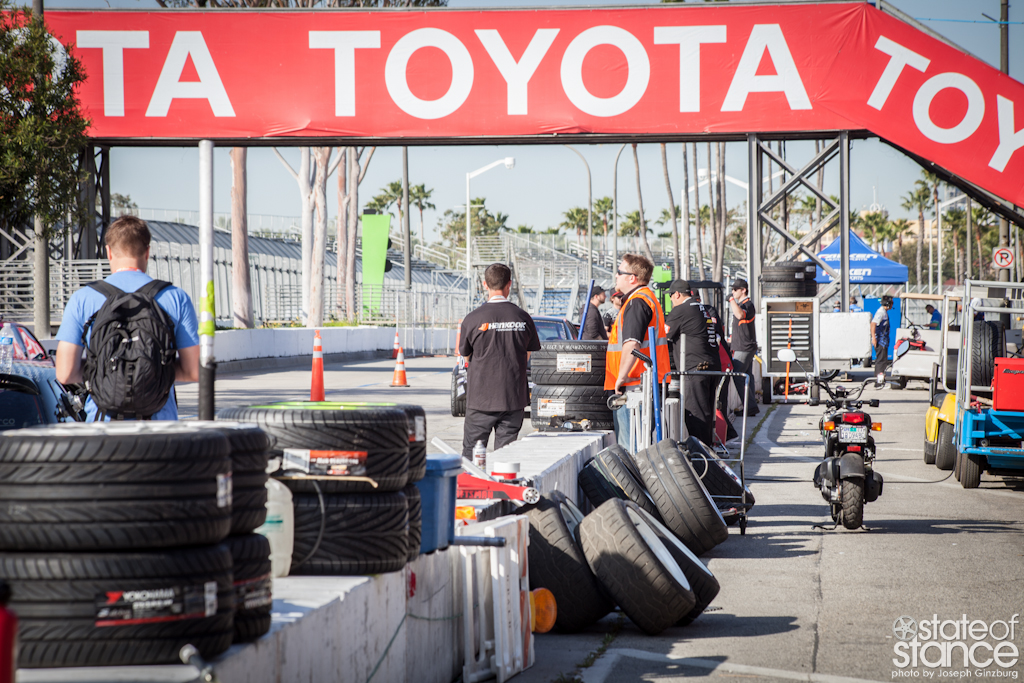 Stepping into that energy is just amazing; the excitement, unexplainable. There were some driver changes for this season, some surprising. The new cars and new livery show the always changing trends in our industry and of course there is the addictive smell of race fuel and burnt rubber.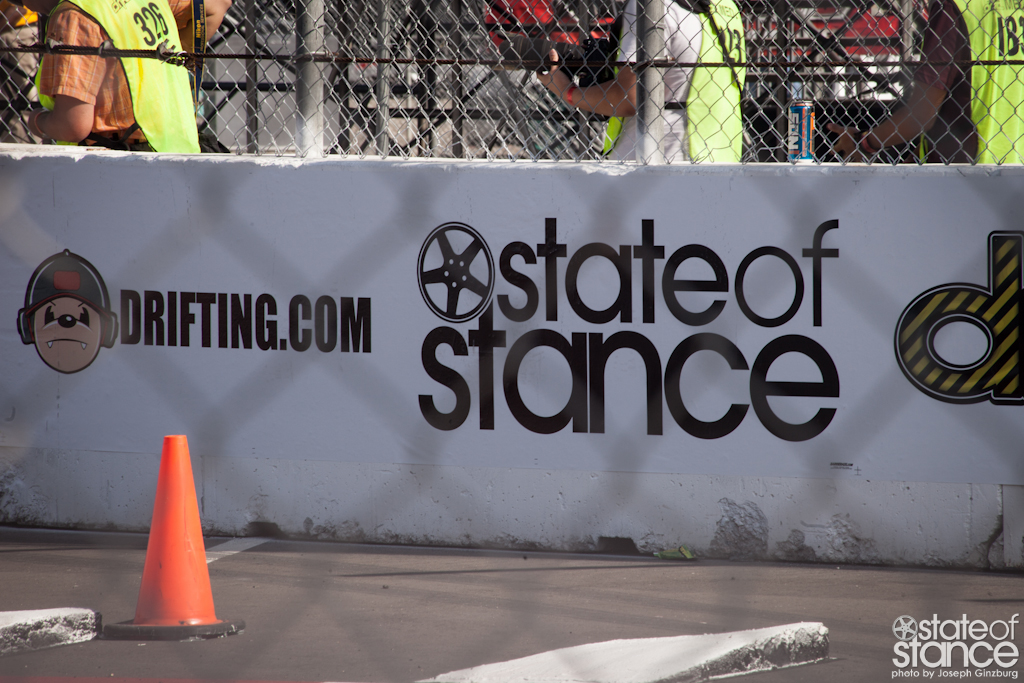 And to show that nice guys do finish first, Justin Pawlak took the victory at the season opening event in his Falken Tire Ford Mustang.  Daijiro Yoshihara in the America's Tire/Falken Nissan 240 took second place. Then there's the new guy Diago Saito who placed third in his Achilles Tires/Bridges Racing Lexus SC430. Let me tell you, Diago's SC430 is something of a masterpiece and I'm looking forward to seeing more of that car all season.
Formula DRIFT Professional Championship 2012 Point Standings After 1 Event
1. Pawlak, Justin
Falken Tire Ford Mustang
106 Points
2. Yoshihara, Daijiro
America's Tire / Falken Tire Nissan S13
92 Points
3. Saito, Daigo
Achilles Tire / Bridges Racing Lexus SC430
78.50 Points
4. Powers, Matt
Need for Speed / Nitto Nissan S14
69.50 Points
5. Tuerck, Ryan
Team Retaks Nissan 240SX
66 Points
6. McQuarrie, Tyler
Mobil 1 Camaro
64 Points
6. Millen, Rhys
Hankook / Rhys Millen Racing Hyundai Genesis Coupe
64 Points
8. Forsberg, Chris
NOS Energy Drink / Hankook Nissan 370Z
63 Points
9. Gushi, Ken
Scion Racing Scion FR-S
62 Points
10. Moen, Kenneth
Lutz Performance Nissan 350Z
61.50 Points
11. Grunewald, Conrad
Hankook Tire Chevy Camaro
57 Points
12. Aasbo, Fredric
Need for Speed / Papadakis Racing Scion TC
57 Points
12. Kado, Ryan
Ryan Kado Racing Nissan 350Z
56 Points
14. Mohan, Kyle
Nexen Tire / Mazdatrix Mazda RX-8
55 Points
15. Bakchis, Aurimas "Odi"
Bakchis Motorsports Nissan 240SX S14
54.25 Points
15. Yoshioka, Toshiki
RS*R Nissan Silvia S15
54.25 Points
 Title Fight Event Results
1. Pawlak, Justin
Falken Tire Ford Mustang
Winner
2. Yoshihara, Daijiro
America's Tire / Falken Tire Nissan S13
Second Place
3. Saito, Daigo
Achilles Tire / Bridges Racing Lexus SC430
Third Place