Feb

15
Tags
Related Posts
Share This
The Irwindale Flag at Half Mast
The Irwindale Flag at Half Mast
Irwindale Cancels All 2012 Events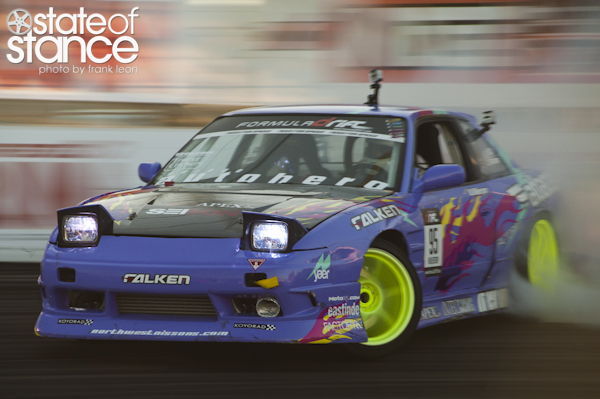 Irwindale Speedway has been the home to many events for the past 12 years. One of the most recognized of those events being NASCAR, and of course our favorite being Formula Drift. Even our very own Editor-in-chief, Leo Diaz, has memories there; seeing history take place as the very first US D1 event was held there.
Throughout the years the track has seen its series of rough patches, however this most recent rough patch has led the track owners to release a press release stating the current cancelation of all major motoring events for the 2012 calendar year. This may come as a shock to some, but for us here at State of Stance we saw the ominous signs.
The writing on the wall commenced with NASCAR canceling its All-Star Bash last summer and then Toyota backed out as the tracks title sponsor. Recent reports show that the grandstands have been removed from the facility and the track offices have an eerie emptiness about them.
The track's press release is leading people to believe that the track may be shut down permanently. However, we are trying to remain hopeful that we will be covering Title Fight again in the near future and we don't lose another American race track.