May

11
Tags
Related Posts
Share This
Formula D ATL Round 2 – Day 1 Highlights
Here are some shots from Day 1 (Friday) of Formula Drift Round 2 in Atlanta. Friday was the day for Pro Am Practice, Qualifying and Competition with some Pro practice and Qualifying mixed in. It was great to see all of the Florida drivers out there kicking butt…hell, 10 out of the 16 drivers that qualified in Pro Am and 2 of the 3 winners of the competition were Florida drivers. Really goes to show that Florida is making a name for itself and I can't wait to see what happens next round on our own turf. See you at Palm Beach International Raceway guys!
(Click images or check out the gallery for better quality. For some reason the theme that we are using makes the images look lower res/blurry)
Pro Am line up
Bert Abalos about to hit up a practice run
Dan Chilton proving that you can still get serious angle with out a V8 swap in his ROTARY powered FC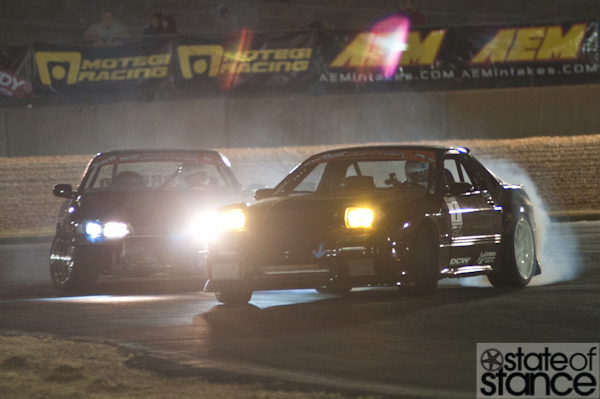 And another FC driver that stuck with the Rotary motor, Jeremy Lowe, was also showing these guys what the 1.3L can do!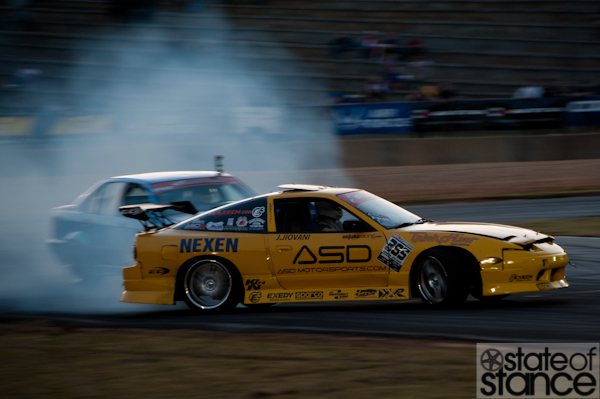 Jason Jiovani (aka Boxmod) did an astounding job of showing what Florida drivers have to offer.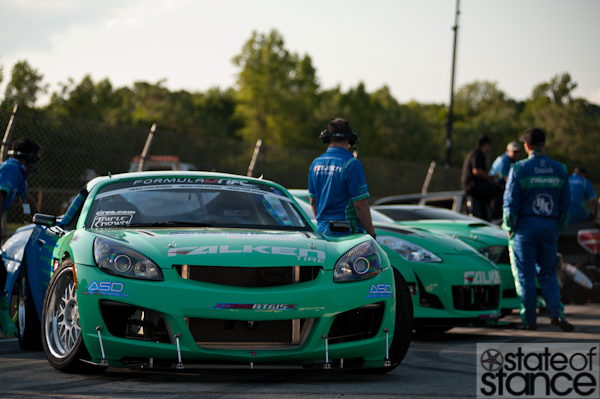 Falken Tire drift Cars standing by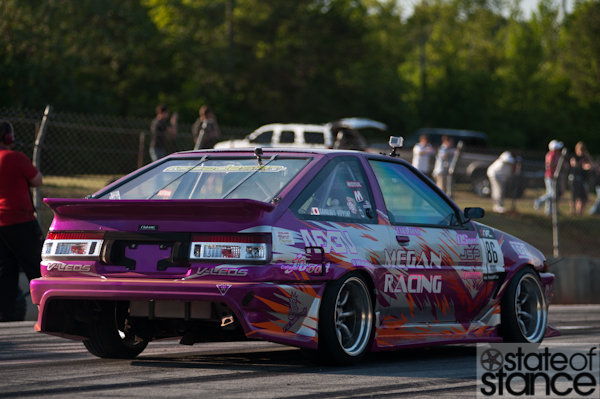 Nexen driver, Taka Aona, getting ready to qualify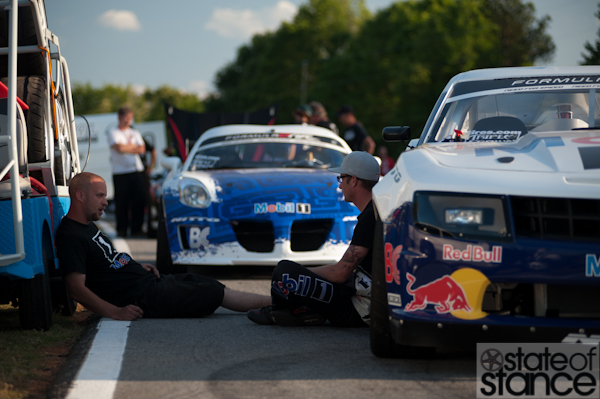 Ryan Tuerck taking a break after driving the new Mobil 1 Camaro