Share This
US Drift Circuit | October 20th – Coconut Creek Casino
US Drift Circuit
Coconut Creek Casion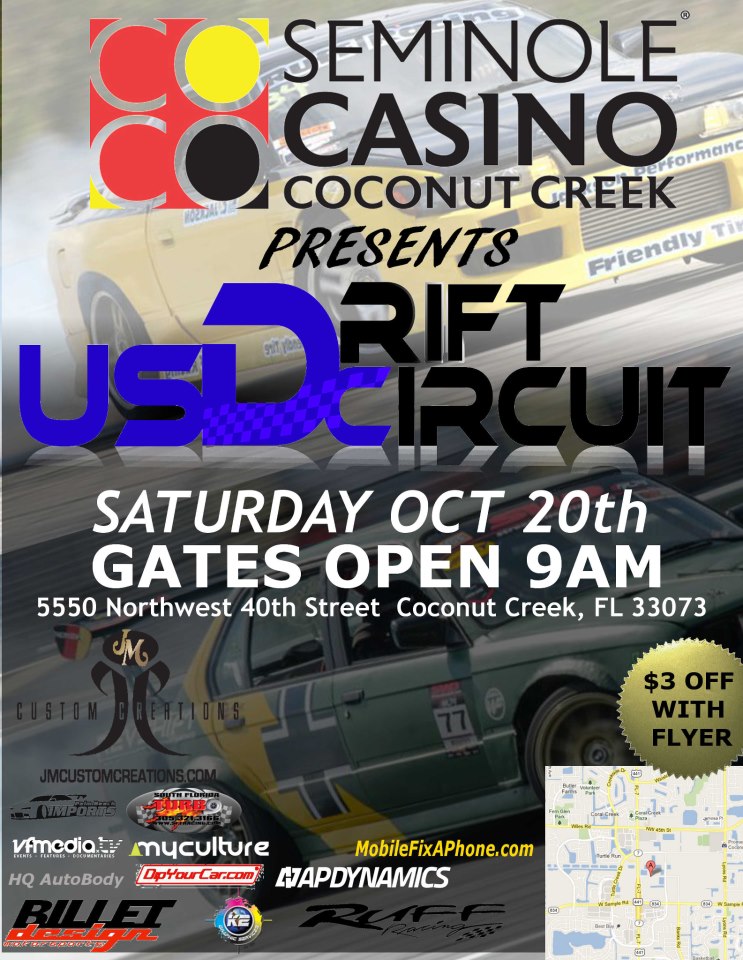 *Drift Competition*Car Show*Dyno Shootout*RC Drifting*AND MUCH MUCH MORE!!!!!!!!!
DRIVER REG will open Monday July 30th at 8pm
Caged $150 limited to 30 spots includes 1 free pit pass (pre-reg only)
non-caged $75 limited to 20 spots pit passes $10 each (pre-reg only)
Driver reg either at Jackson Performance Pompano or www.jackson-performance.com in the usdc section
Presented in partnership with Jackson Performance, Drift Sessions, and Bear Communication & Design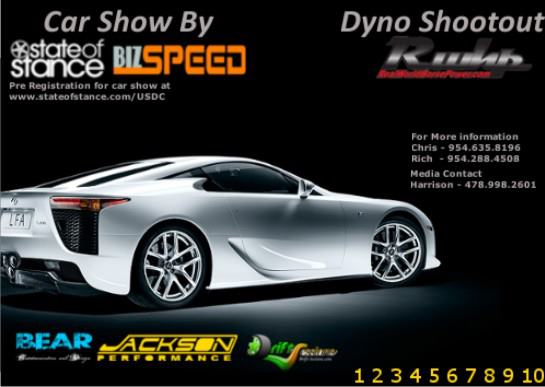 REGISTER NOW!!!
[EVR_SINGLE event_id="1″]