Jan

16
Tags
Related Posts
Share This
Joel Leiva's CCW 280Z
The year was 1996 and I had in front of me the latest issue of Super Street. Before opening it, little did I know my automotive passion was forever going to change. You see, gracing the pages of this particular issue was a double feature of Tod Kaneko's famous red S30 and '73 510. It was the first time I had ever seen an s30; mind you I was 13 years old and my automotive knowledge back then was very little, oh and this thing called the internet? Let's just say it wasn't so abundant. Anyways, the second my young unmolested eyes laid their sight on the absolute beauty that was in front of them, my romanticism with the Nissan brand had officially started.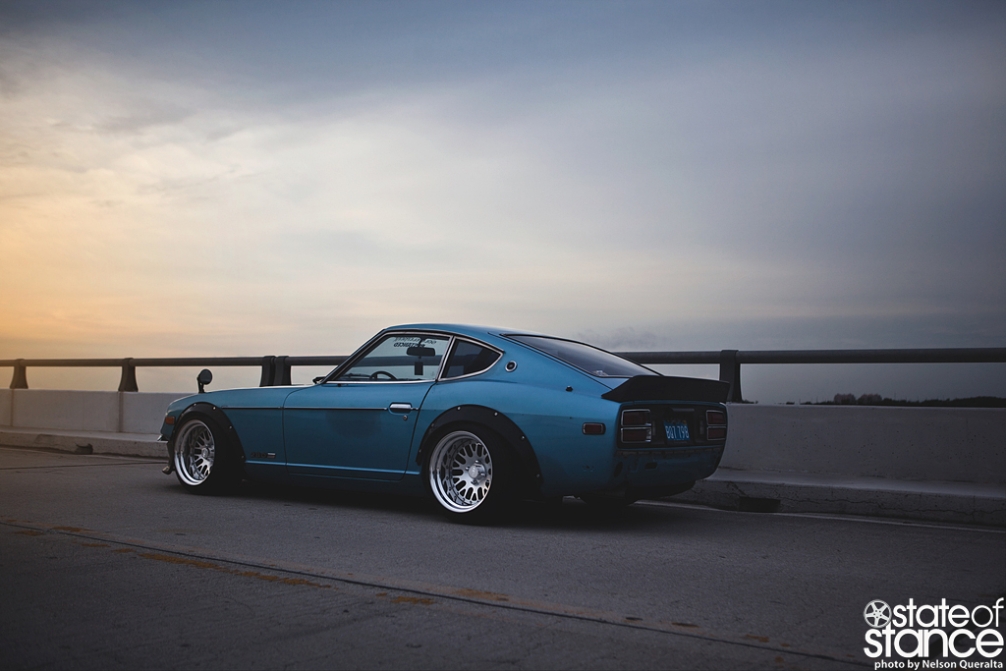 Fast forward to 2013…in a fast blurry forward, and I'm standing in front of this beautiful 280Z owned by Joel Leiva. For some reason I got that same feeling, and it felt like I was 13 again staring blankly at that issue of SS. Now I've seen some amazing Z builds since then, but it was a nostalgic feeling that even 17 years later, these cars never cease to amaze me. Now here's the cool part about this story, Joel was also inspired by another famous Z that debuted back in '09, we'll touch base on that later. Before having the 280, he owned a very tastefully-modded 2010 Honda Accord, which he ran through numerous sets of Vossens and even purchased a set of BC coils for it, among other modifications. During his time of ownership of the Accord, he came across Yuta Akashi's Z feature on MotorMavens, and his fascination for Nissans had officially started. Funny how that works.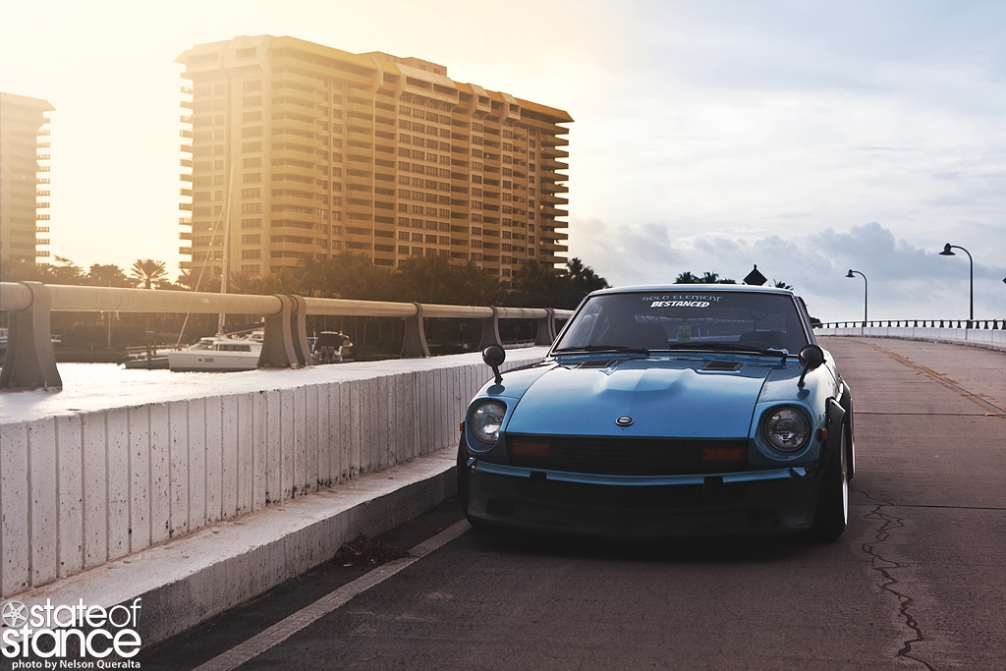 After owning the car for two years, meeting some great people in the automotive community and upping his vehicular knowledge, he decided to switch things up and go after what he was yearning for, an S30. Took him about a year to sell his Accord, and then the hunt began for an S30 that was clean and reliable enough to be his daily driver. He chose the 280Z chassis for that sole reason, mainly because it's fuel injected and has more modern commodities than its predecessors. After searching and searching, he found this particular car on eBay owned buy a Z collector out in California. Purchasing cars on eBay is always a big risk, you roll the dice and hope for the best. But the gentleman he was purchasing the car from assured him that this was a good, solid chassis with very minimal rust and mechanically sound. After waiting a long grueling week for the car to arrive, he literally put gas, drove it around for a bit, the car was indeed solid and then, he went on a shopping spree 🙂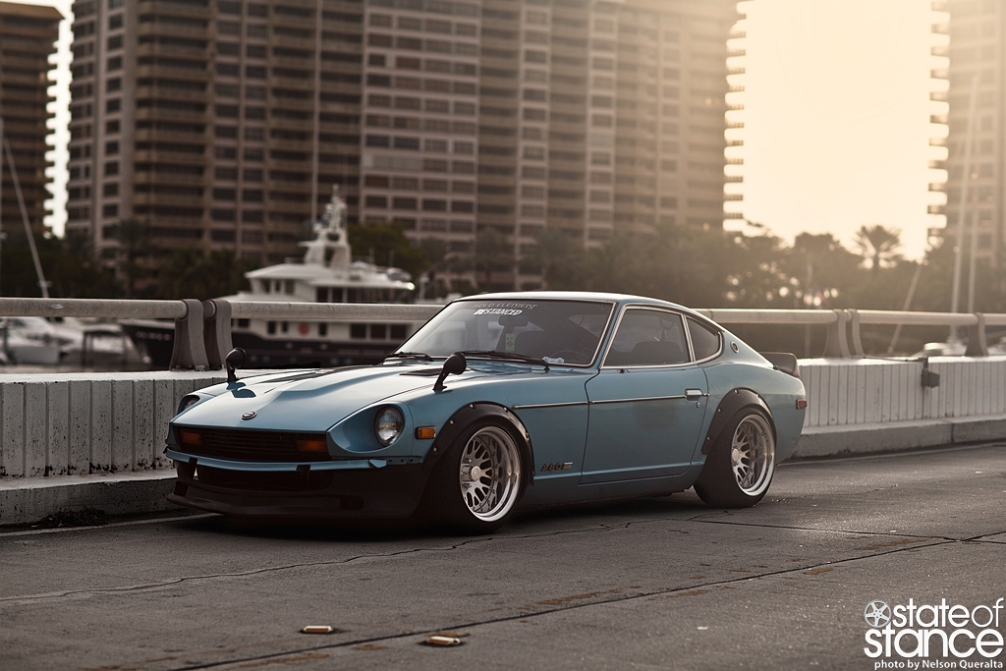 First thing he addressed was the suspension, he went with a set of coilovers made by McKinney Motorsports which are adapted from an S14, they were tough to install but it was totally worth it. Once the car was slammed with proper suspension, he purchased a set of wheels. Joel has always been been keen of CCW Classics, but they didn't really fit his modern Accord. So it was a no-brainer that he was going to get a set for his Z, and once he had them mounted on the car, he knew he'd made the right decision. These wheels fit this car perfect, no other word to describe it other than perfection. He also purchased a set of ZG Flares, an MSA front valance and a BRE style rear spoiler.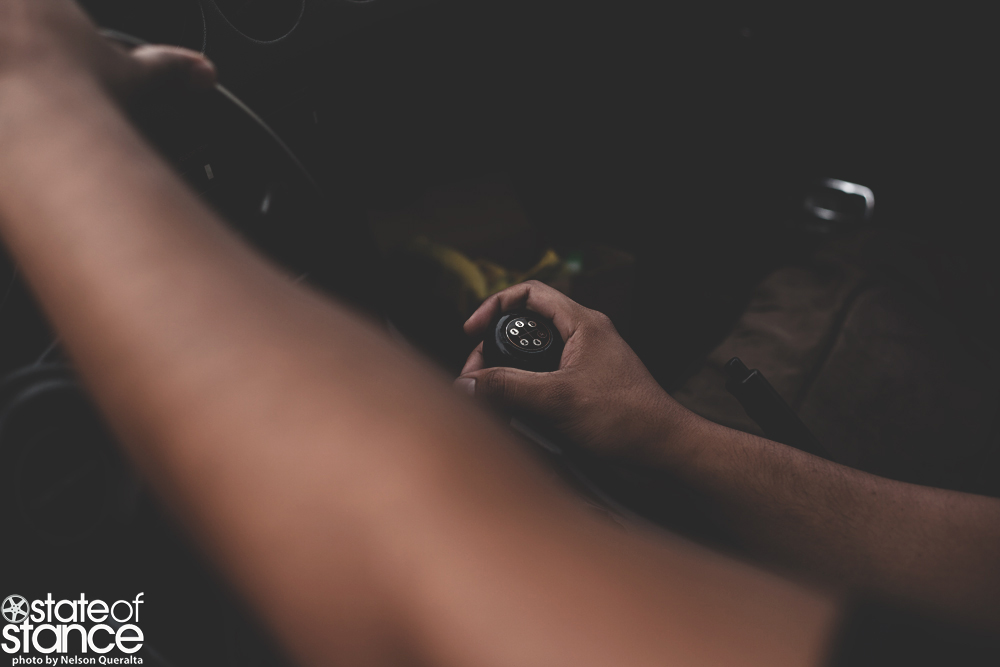 That pretty much sumps up the major modifications on this car, the motor is still OEM at the moment and the car is still a work-in-progress. But there's big plans currently in the works, including some downtime over at SoloElement, which is a premier automotive shop down here in Central Florida. Big changes are in store for this Z in the next couple of months, can't wait to see the results.