Dec

10
Tags
Related Posts
Share This
Kickin it Old School | JPN Garage's 240Z
Kickin it Old School
JPN Garage Z Car
Photography by Steven Martinez
Words by Nelson Queralta Jr
Oh boy. Where do I begin? Just look at the photos. That's Central Florida. That car is within the borders of the United States. I mention that because when I see the photos taken by the very talented Steven Martinez and, I see the car built by the founder of newly-opened JPN Garage Fernando Reyes. All I can think and feel is West Coast style and Japan vibes. Can't help it.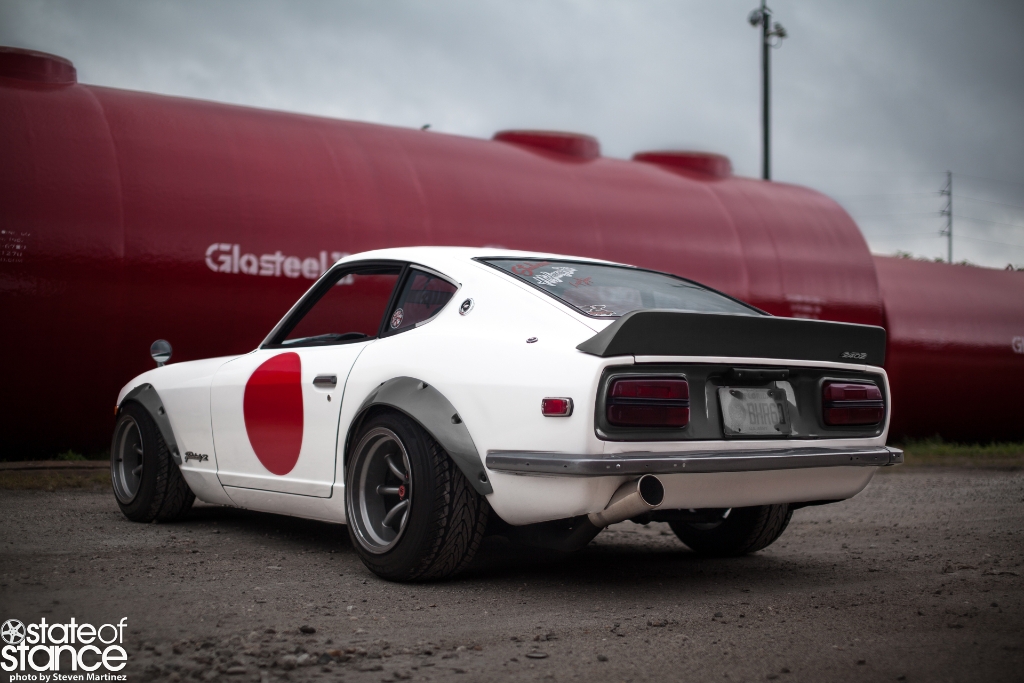 Ok first, let's start with a little background on the owner of this gem. Fernando is originally from New York and moved to Puerto Rico when he was ten years old. He's a big fan of old Japanese cars, growing up in Puerto Rico I can see why. In 2003 he joined the US Army and was honorably chartered out in 2010. Given his time in the Army, this man has had the opportunity to travel the world. He's lived in Korea, Hawaii, Cali, Texas, and Arizona. Thankfully for all of us he's now decided to call Florida his home.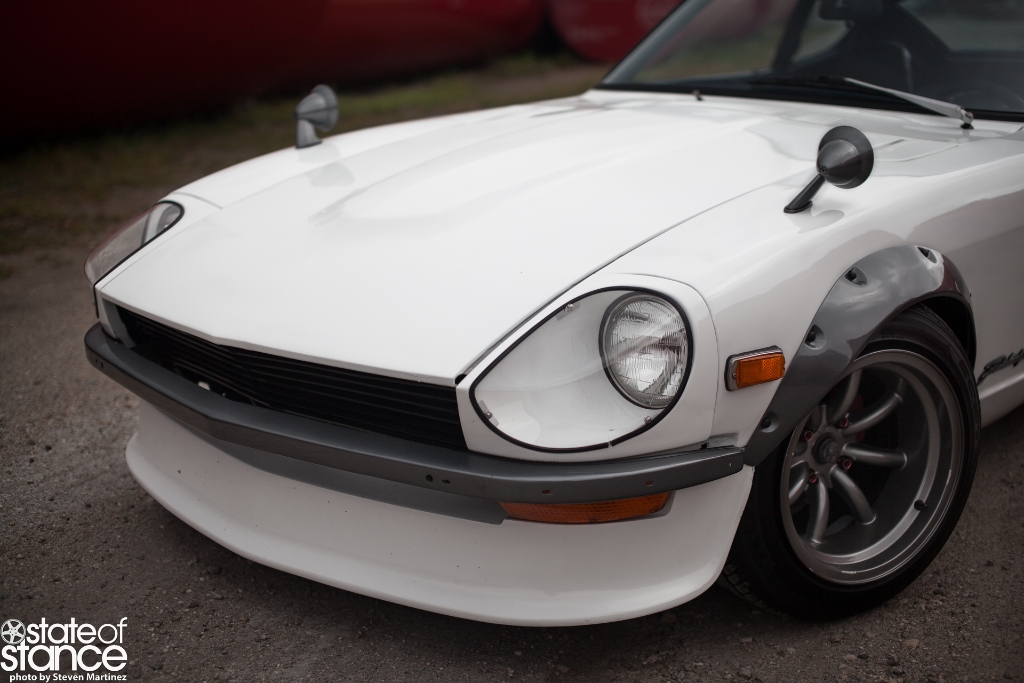 So that begins to explain why such a car has ended up here, he's had the opportunity to be inspired and achieve the know-how to build a proper looking Z. Which brings me to the car in question; it's a 1972 Nissan 240Z Coupe bought from its original owner in Deland, Florida. The car started its life as a Miami car, previous owner then moved to California and in 1998 came back to live in Deland. From 1998 to 2012, this car was only driven for 12,000 miles. It was in such good condition when Fernando went to see it, he immediately knew he had to have it. Big plus, it came with an L28ET swap from a 1982 280ZX.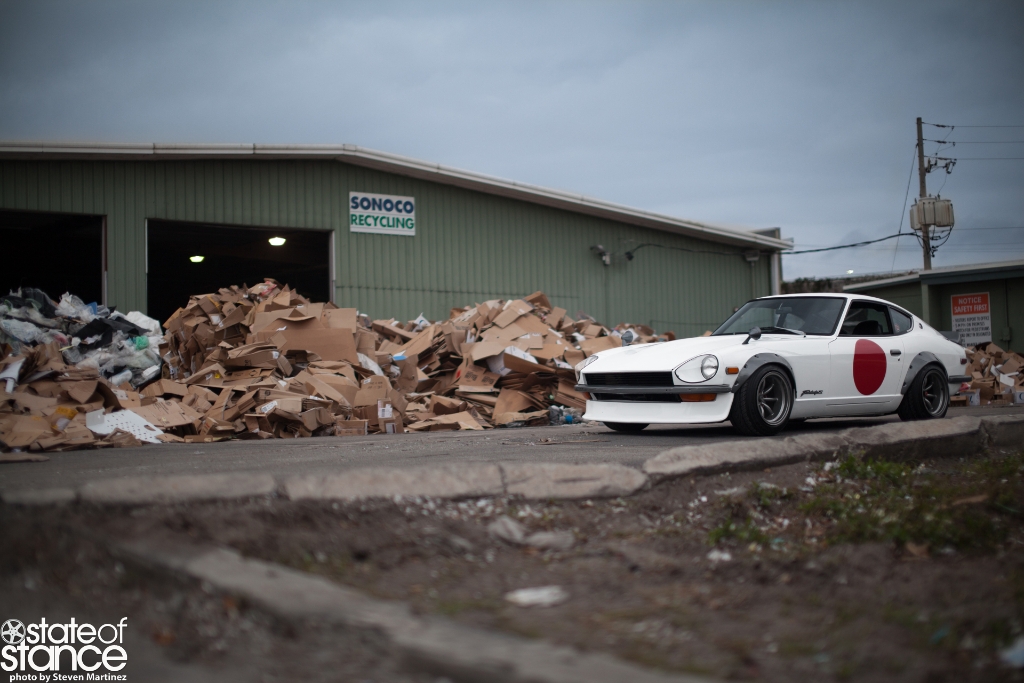 Right away when he bought the car, he went on a shopping spree. All the original Fairlady badges, bought all interior trim, and picked up a pair of Skyline fender mirrors, along with other essentials that the car needed. JDM touches include gunmetal exterior trims instead of going with the black and he picked up a set of ZG flares to fit those amazing 15×10.5 NEGATIVE 32 Atara Racing Wheels. Going under the hood the L28 motor remains mostly stock other than back-to-OEM rebuilt parts. Power is transferred to the wheels by a T5 Borg Wagner transmission and R200 differential. In order to help with stopping this beast, a set of 4-Pot front Toyota Calipers were added. One very nice touch on this car that I've personally always loved on S30s is the clear headlight covers; it adds such a cool and nostalgic look the rest of the car.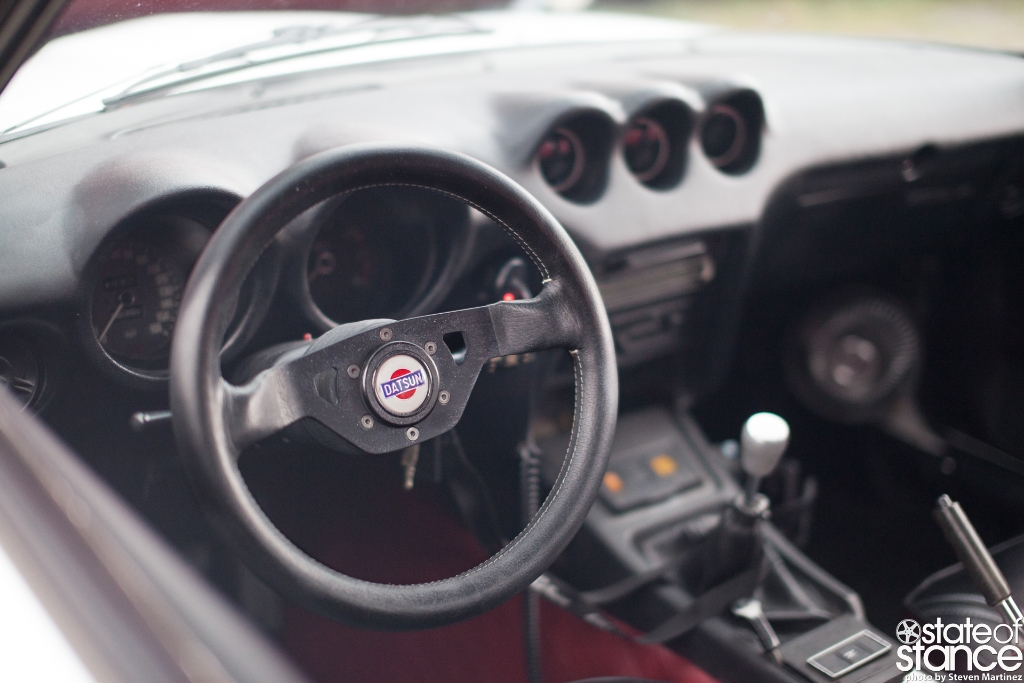 Paint is absolutely perfect. It's Antarctic White from the 2013 Corvette, which was a great color choice since it really showcases all the fine details, plus the red Rising Sun on the doors looks freaking awesome contrasted against the white. Like I mentioned earlier in the passage Fernando is the founder of the newly open JPN Garage, and this car is their first official build. With the attention to detail and unique style that this Z received, expect nothing but good things to come from this Florida based shop.
Special Thanks go to:
A&G Graphics
Joel Wax
Jerry's Auto Body
Atara Racing Wheels
And please make sure to check out @JPNGarage on Instagram.