Apr

23
Tags
Related Posts
Share This
Small World, Big Build
Small World, Big Build
Photography and words by Nelson Queralta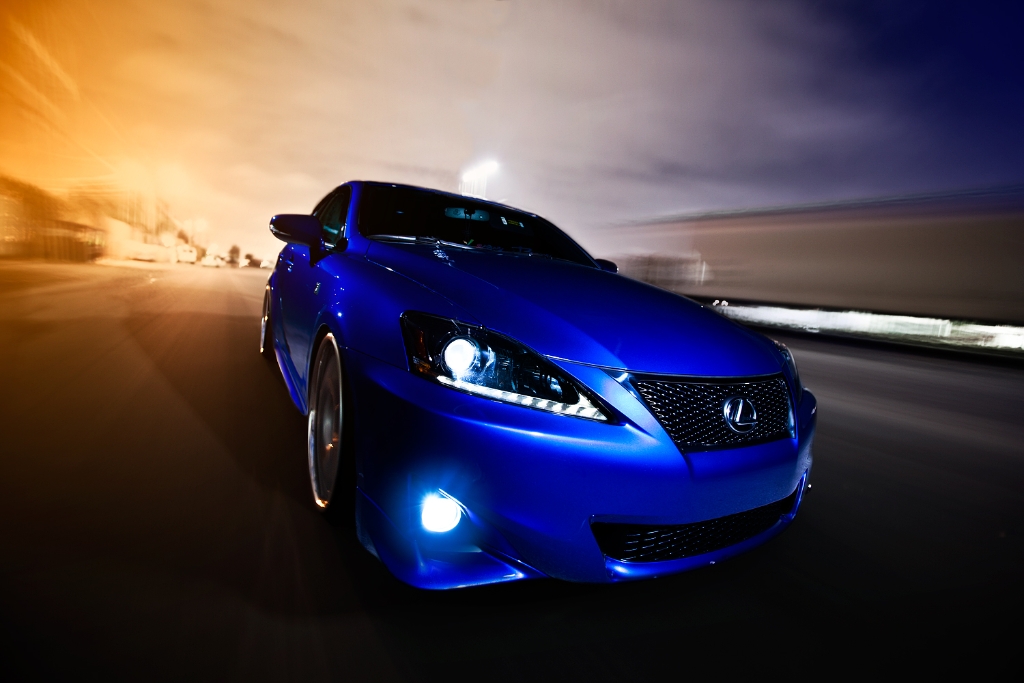 My photographic collaborations here at State of Stance usually come as assignments. When shooting a feature I initially see the car, then start to get an idea on where I want to shoot it. At the same time I get in contact with the owner, which most of the time I end up meeting for the first time the day of the shoot. Car owners are awesome; they're always willing to help so the shoot goes smoothly, whether it's driving to a remote location or moving the car around multiple times to get the right angle. Knowing this, I always plan everything out before so I can be the least pesky photographer possible.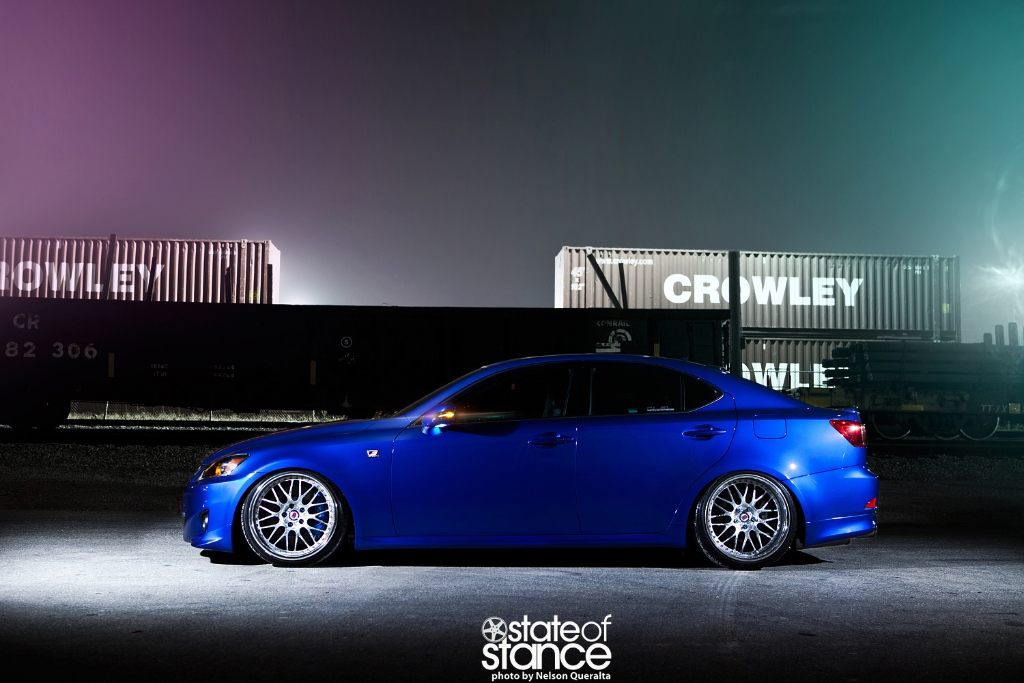 Enter this beautiful Ultrasonic Blue '12 Lexus IS250 you see gracing the pages of SOS owned by Yoan Ciroffi. It was business as usual, I had a spot picked out that I wanted to try, and after a few phone conversations we arranged the time and place. It wasn't until that very moment when Yoan steps out of the driver's seat, I realize I actually know him.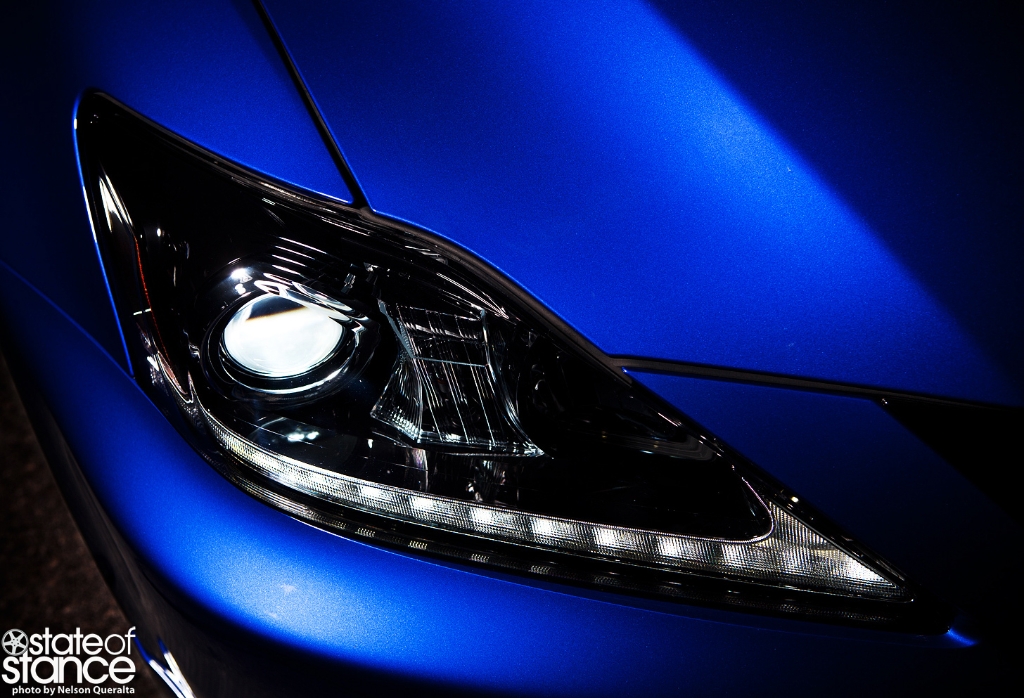 We had lost contact for years and I didn't recognize his voice through our phone calls. Seeing a familiar face was refreshing and relaxing, I was able to take my time with the shoot and take in the lines and details of the car, especially since I was using off camera lighting and the location was pretty much a pitch-black industrial area.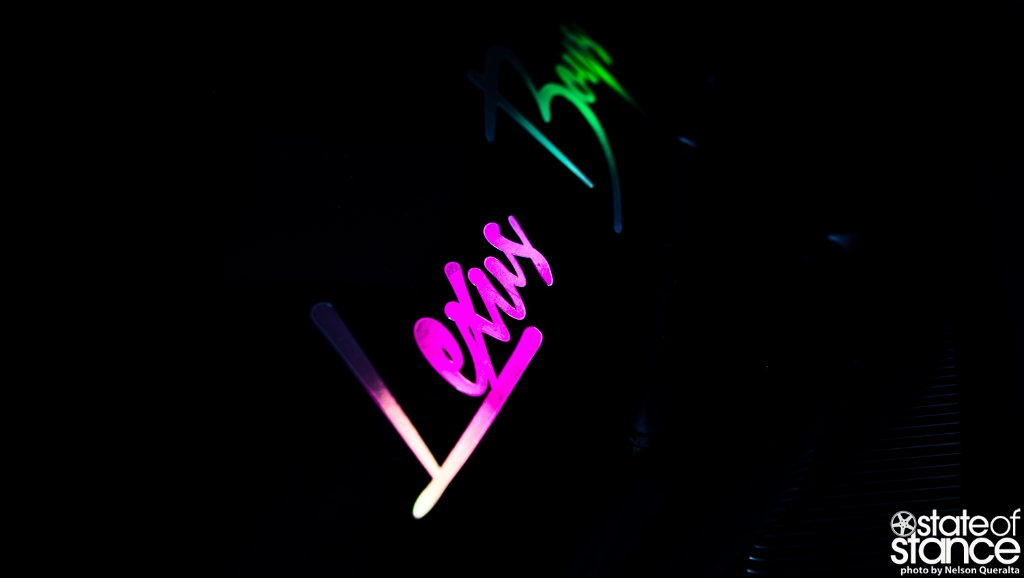 Knowing him from before I remembered Yoan being wheel whore, which he still is. He's already gone through three sets of wheels in the last four months. The unusual and unique industrial machine brush finish on the '19 HRE 540R currently on the car is by far my favorite. Heading out to the exterior, the Ultrasonic Blue that bathes the sheet metal is impeccable, by far one of the nicest shades of blue to ever exist. In the short time he's owned the car, it's far from stock.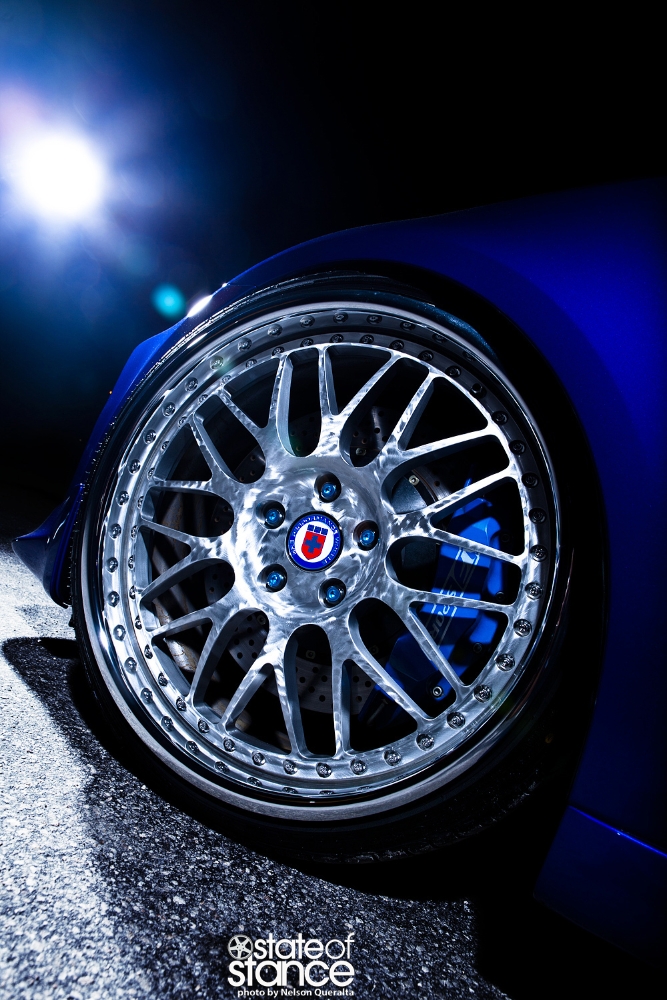 F-Sport big brake system, JDM Black Pearl Altezza badge and JDM window visors, Greddy SP2 exhaust notes ringing in your ear, no shortcuts were taken on the first iteration of the car. It doesn't just stop in the exterior modifications neither, all the interior lights were changed out to V-LEDs and since the F-Sport package already includes front bucket seats and black suede headliner, making subtle changes like that is just what the car needs to stand out.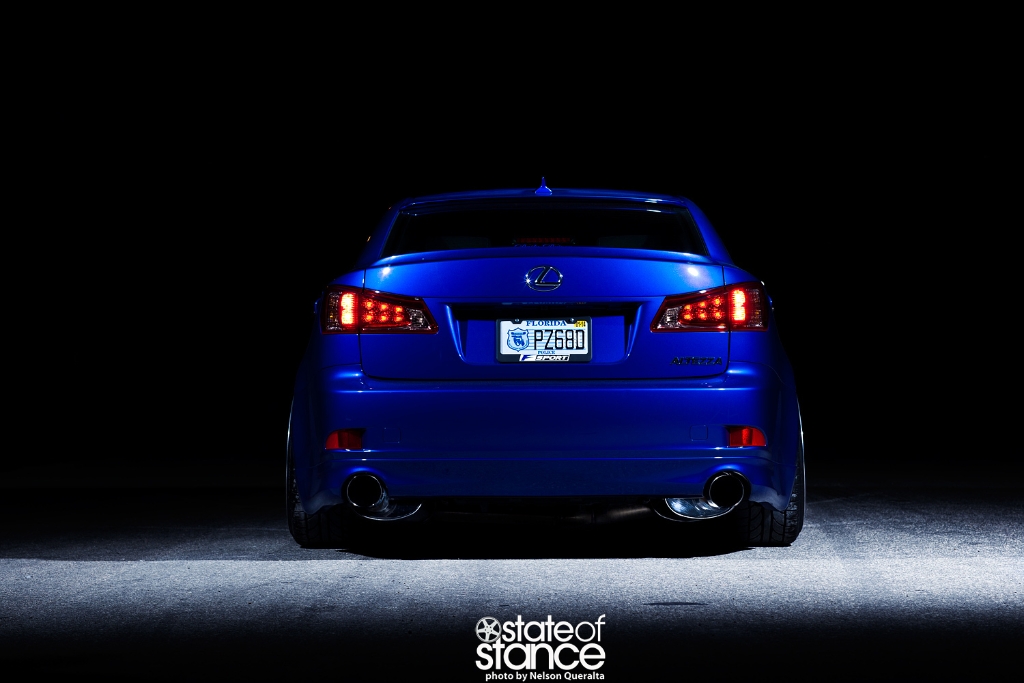 Yoan still has big plans for the car including a parts list consisting of TOM's, more F-Sport, BC, Wald, and more. Stay tuned, we here at State of Stance often revisit revamped builds, so I'm pretty sure we'll be seeing more of Yoan's Lexus.
Until next time.