Apr

09
Tags
Related Posts
Share This
Passing the Passion to the Future
Passing the Passion to the Future
Planting the Seed Now for a Future Scene
Photography by Rolando Diaz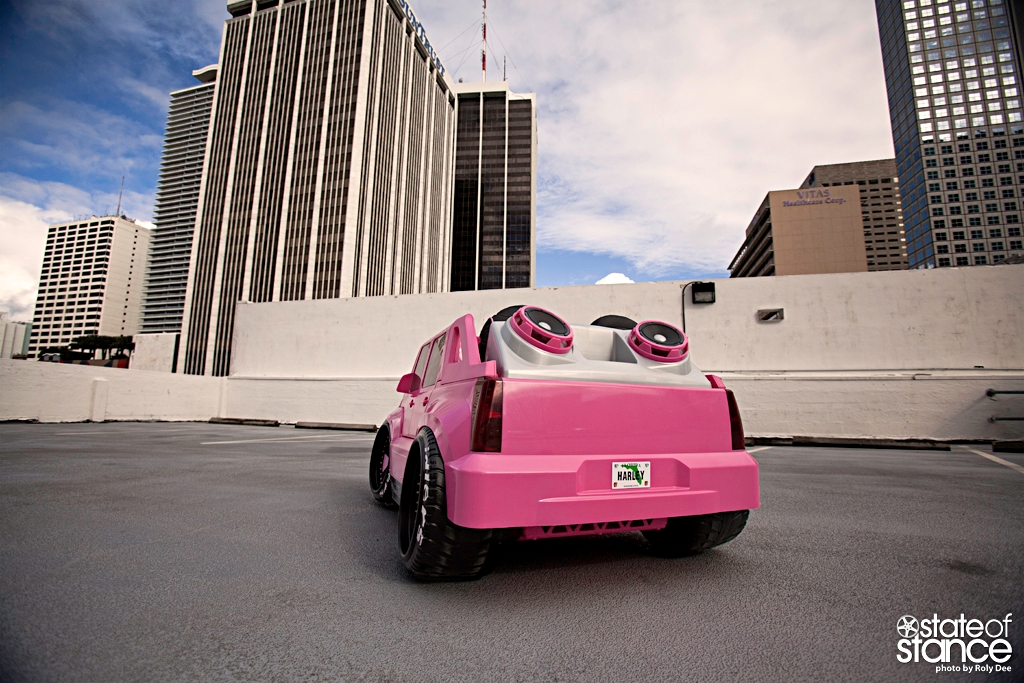 The one thing that bothers me the most about our scene today is the division. It seems like only a few years ago when we started State of Stance, we tried our best to break down all the walls and represent a global automotive culture. One in which everyone's individual state of stance was appreciated. Where hardparked stance cars and track stance cars park side by side, where JDM elitist and Muscle car guys share tuning tips.
Still, years later, we still seeing these dividing walls amongst our culture. Yet there is still hope. Ron Hughes is one of those beacons of light. He is making sure that the future of our culture division free and here to stay. Doing so by showing his daughter Harley the joys of tuning; after all we all tune and build because we enjoy doing it. That's why we call it a passion.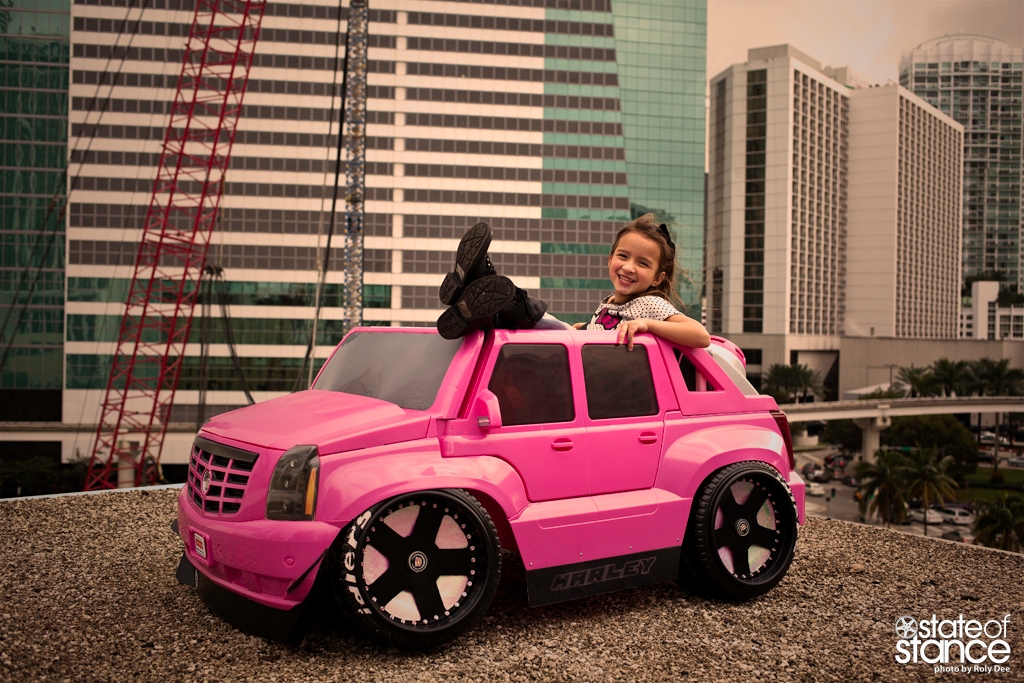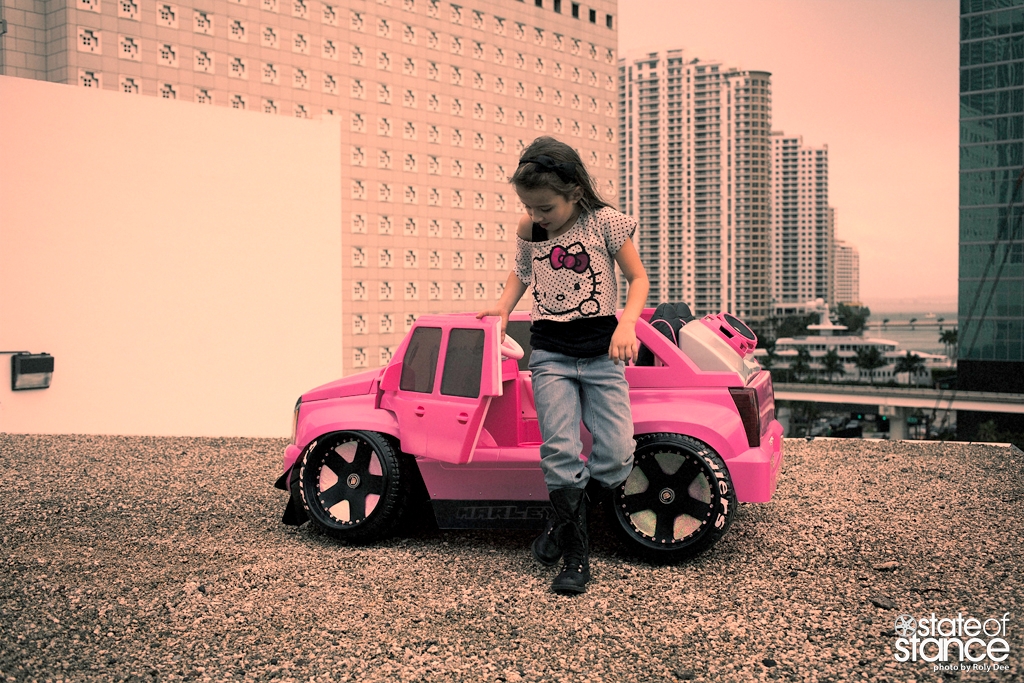 This brings me to our current feature. It is unusual that we are featuring a toy car and not a real car. However the feature isn't so much about the Power Wheels Escalade. It's about helping the tuners of tomorrow find a passion now in their youth. To get Harley excited about her Power Wheels Escalade, Ron took it to toy customizing genius Denver, owner of Kid Stance.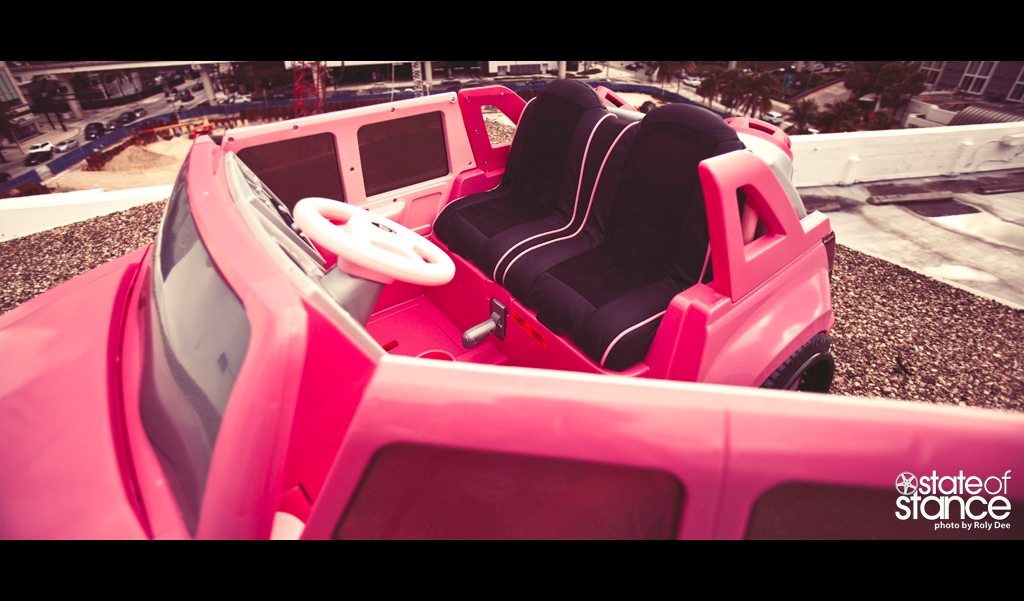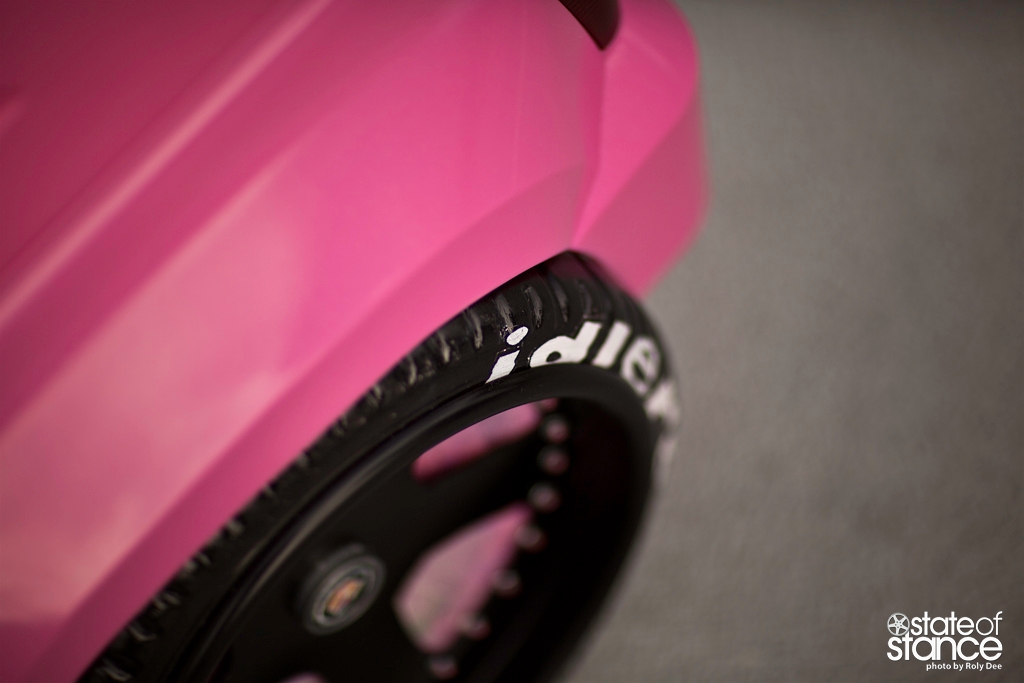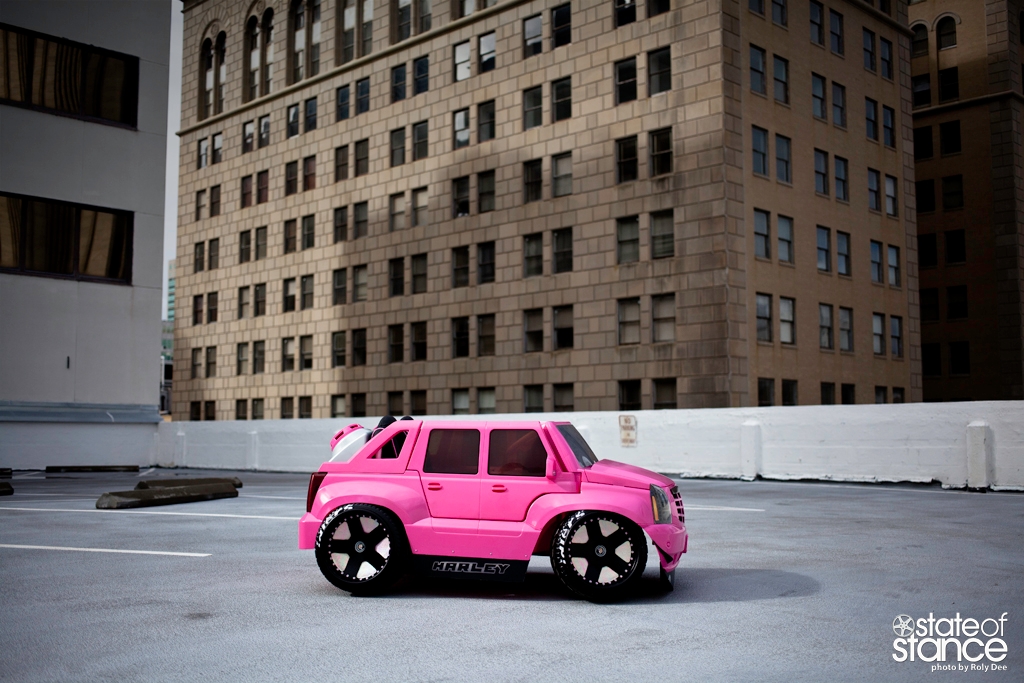 Denver started by making a custom one-off suspension that gave the Power Wheels Escalade a 3 inch drop all around with an adjustable camber kit in the rear. He then customized the factory wheels and gave them the ever popular stretched look. This gave the truck its very aggressive stance. A lip kit was made for the front and sides of the truck and the addition of splitters give it a GT look.
Working headlamps and tail lamps were also added with a complete strobe package offering about 10 different strobe settings. The lights, along with the front grill, were blacked out to give it a mean look. Then a coat of candy glitter clear was sprayed on top of the factory pink. Once the truck was completed, it was sent to Tailor Made Upholstery for custom suede seat covers and speaker deck.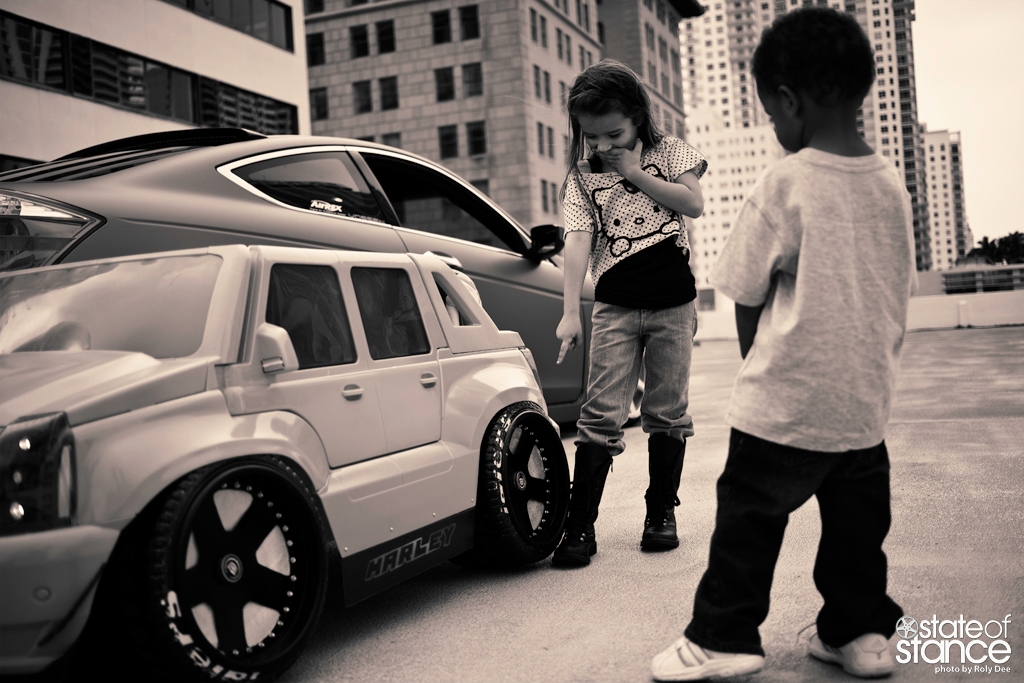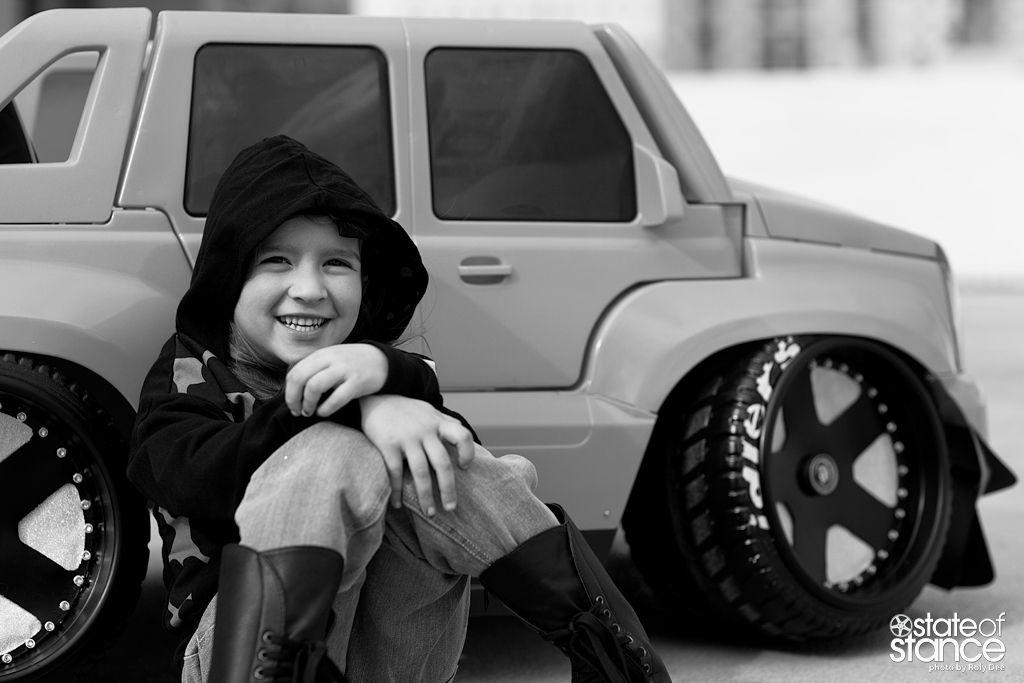 There is nothing like the bond between parent and child, and we should all strive to share our passions with our children. They are the future builders, tuners, drivers, photographers, and bloggers of our global automotive culture.
If you want to share in an experience like this with your child, Denver can be contacted at KidStance@gmail.com.