Feb

20
Tags
Related Posts
Share This
Darth-Zilla | Strasse Forged GT-R
Godzilla's Dark Side
Strasse Forged GT-R
Photography by Raymond Niece
Words by Leo Diaz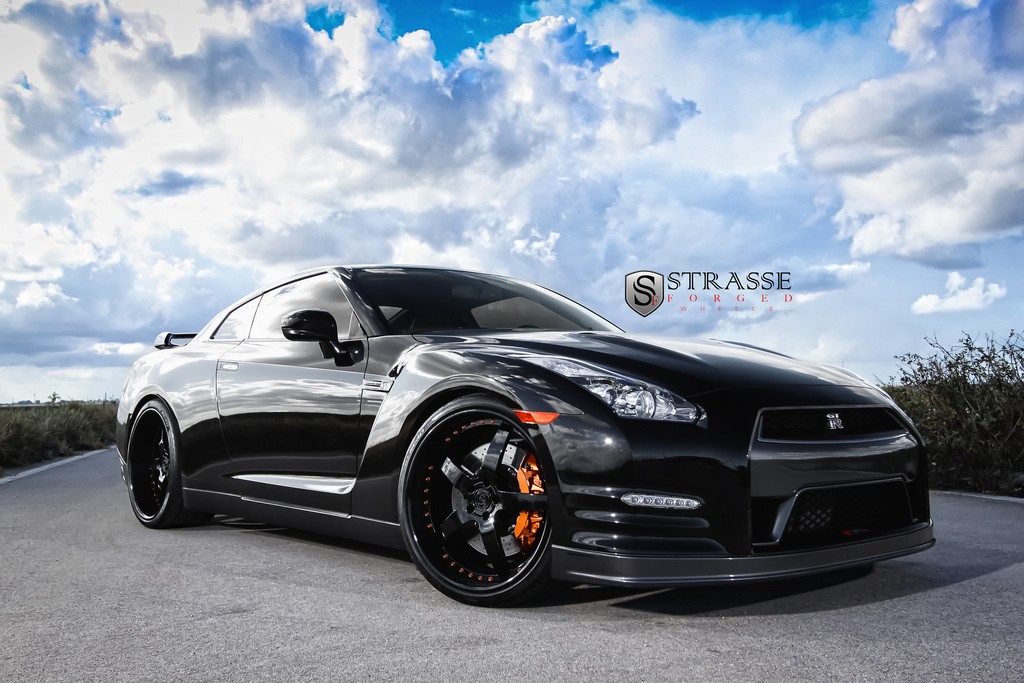 Godzilla, in direct translation means "Giant Monster". To most, the word conjures up images of the world wide pop culture creature first seen emerging on Japan's coast in Tomoyuki Tanaka's 1954's film self-titled Godzilla. To other is can only mean one thing; the giant monster of the automotive scene, the Nissan Skyline GT-R.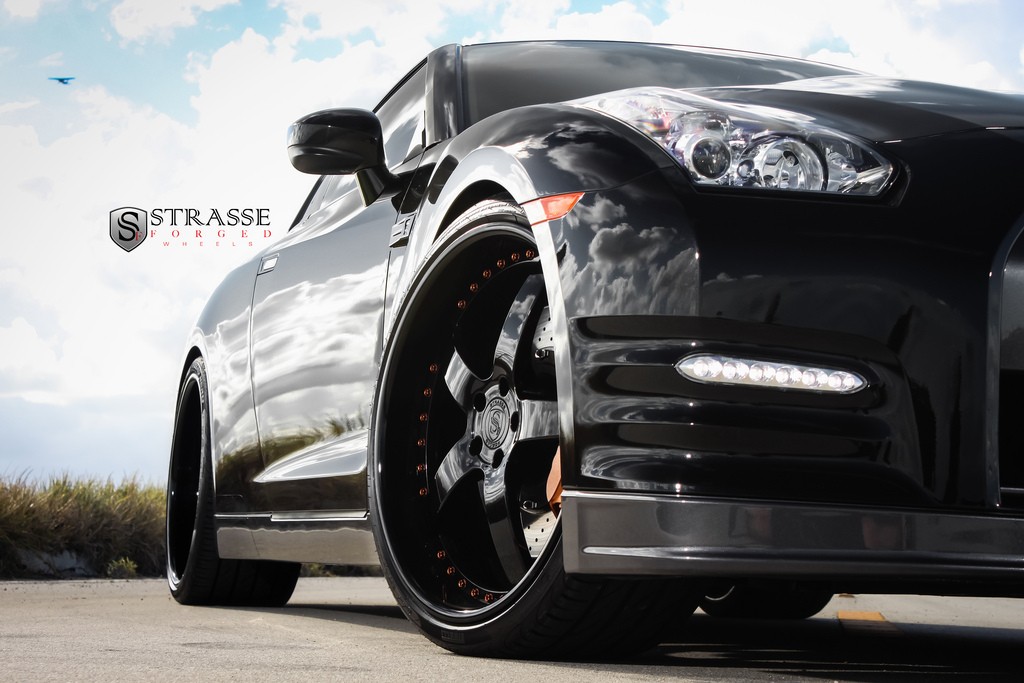 This dark horse you see here is a meaner version of the arch nemesis of Mothra. It is a twisted version of Nissan's flagship performance vehicle. While Nissan exported the Japan-only built car mainly to Hong Kong, Australia, and New Zealand; its world debut in InitialD, Wangan Midnight, The Fast and The Furious, and Gran Turismo made it a pop culture idol amongst car enthusiast everywhere.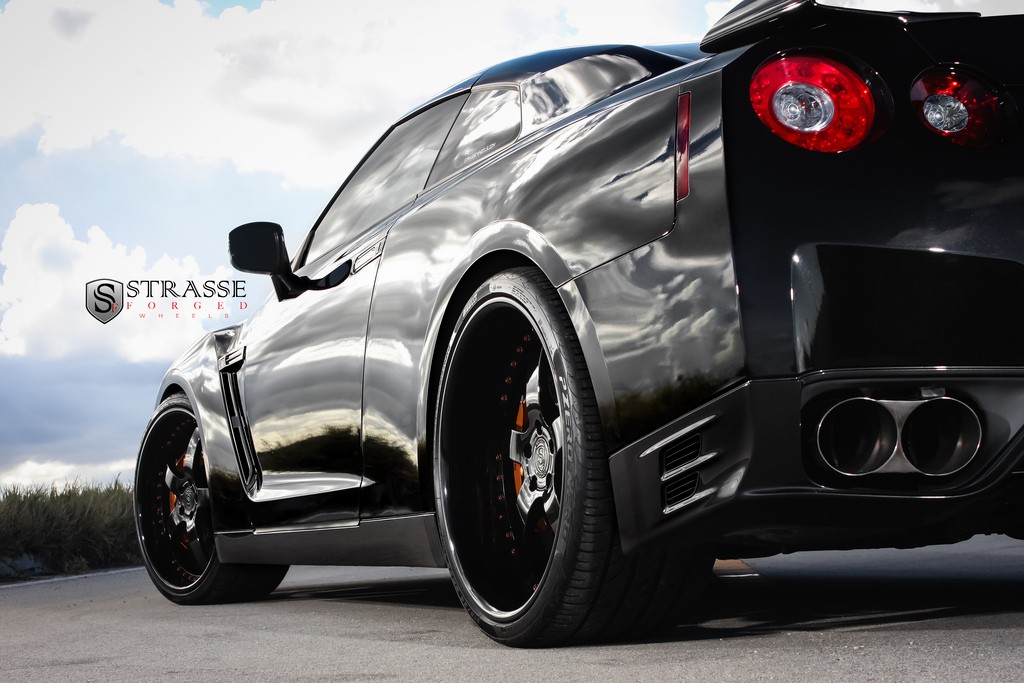 It was not soon after that we began to see Godzilla emerging on U.S. shores, and sure enough, dominate the import performance game. Over the recent years, Nissan has brought the sales of this giant monster to the North American market. Now allowing so many more people to own a piece of machinery with such a rich motorsports and cultural history that goes back to 1969.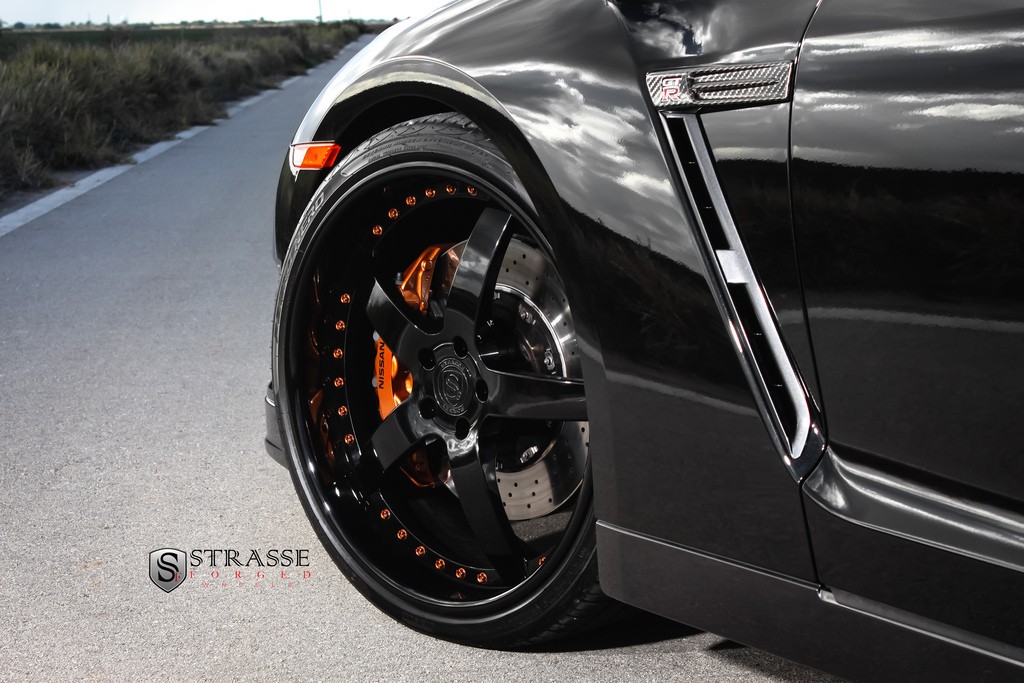 This Darth-Zilla here is rolling on Strasse Forged S5 (22×10 inch front/22×11 inch rear) with gloss black centers, lips, and inner barrels. The fasteners have been color matched to the OEM brakes and the wheels have had race prep weight reduction. After all, what is Godzilla if he can't terrorize the neighborhood… Watch our Mothra!