Feb

18
Tags
Related Posts
Share This
Rolex 24 | The 2013 Season's Green Light
Rolex 24 Hours of Daytona
Grand-Am Gives the Green Light for 2013
Photography by Emil Garcia
Words By Leo Diaz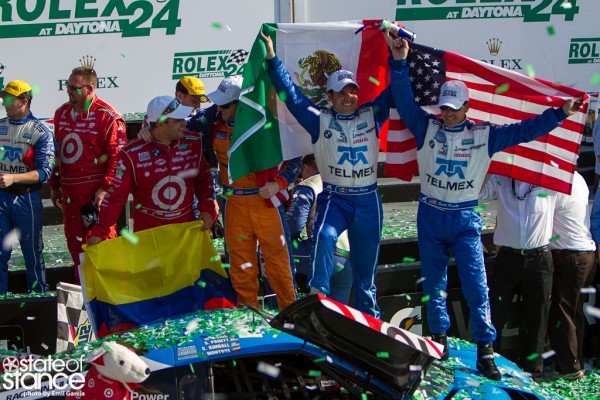 Another automotive year commences with the Rolex 24 Hours of Daytona. This year 50,000 spectators flooded the speedway stands and campgrounds to witness Juan Pablo Montoya and his No. 01 Chip Ganassi Racing with Felix Sabates – BMW Riley bring home a triumph in the 2013 Grand-Am opener.
This was the 51st Rolex 24 Hours of Daytona at Daytona International Speedway in Daytona Beach, Florida. For Ganassi Racing, it is the team's fifth victory in the 24 hour event, and fifth in the last eight years; adding another Gold watch to their already growing collection.
For the 52 year old Scott Pruett, it is his fifth Daytona Rolex 24 victory (1994, 2007, 2008, 2011, 2013), and ties him for the all-time lead with Hurley Haywood. Juan Pablo Montoya took home his third Rolex 24 victory, and moves into a 4-way tie for 7th on the all-time victories list.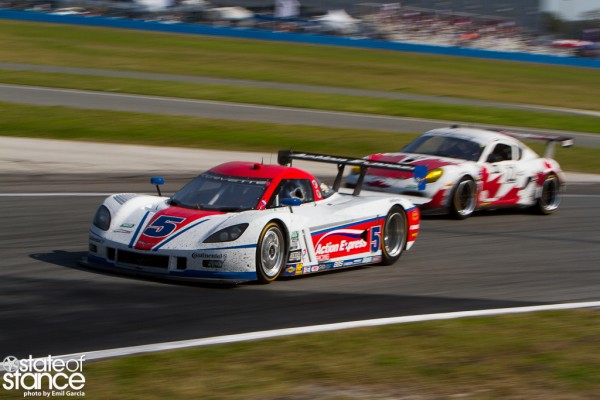 The Corvette powered entries have had a dominating presence over the last few years, this year the BMW powered entry has been so dominant over the Corvette power plants that there has been some complaints from the bow-tie boys. This made for some really exciting racing as there were 74 lead changes during the 709 laps of racing.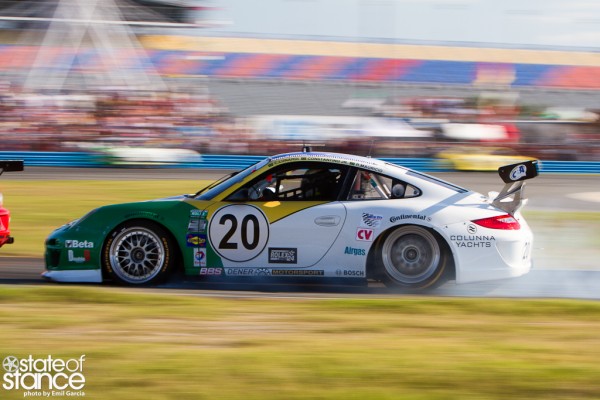 The race started at on Saturday at 3:30 PM Eastern standard time, and continued until Sunday at 3:30 PM EST. Over 2500 miles where ran on this 3.56-mile road course circuit. 17 cautions for 122 laps kept the race from getting near the all-time record of 762 laps (in 1992); and of the 55 cars that started the race only 33 made it to the finish line. The weather throughout the event was near perfect except for an extended period under caution Sunday morning due to heavy fog.