Jan

31
Tags
Related Posts
Share This
Aventador LP700-4 Takes Miami
Aventador LP700-4 Takes Miami
Lamborghini Debuts Roadster with Bull Parade
Photography By Emil Garcia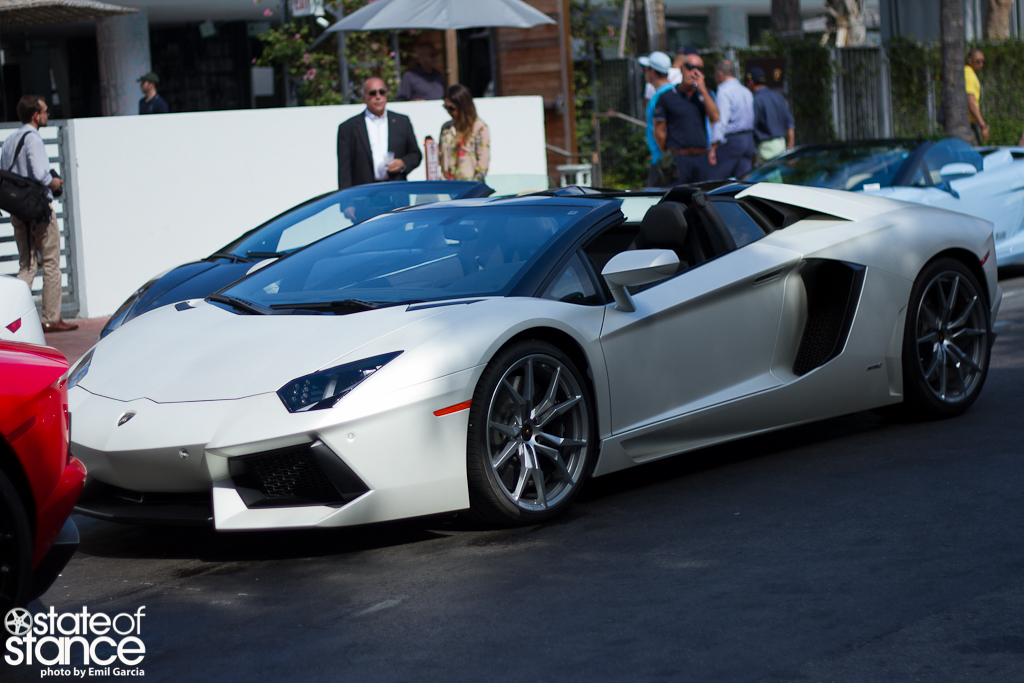 There are some cities that are meant for open top cars. Miami is one of those cities, so it was of no surprise when Automobili Lamborghini CEO Stephan Winkelmann decided to unveil the latest and greatest Aventador LP700-4 Roadster on the streets of Miami.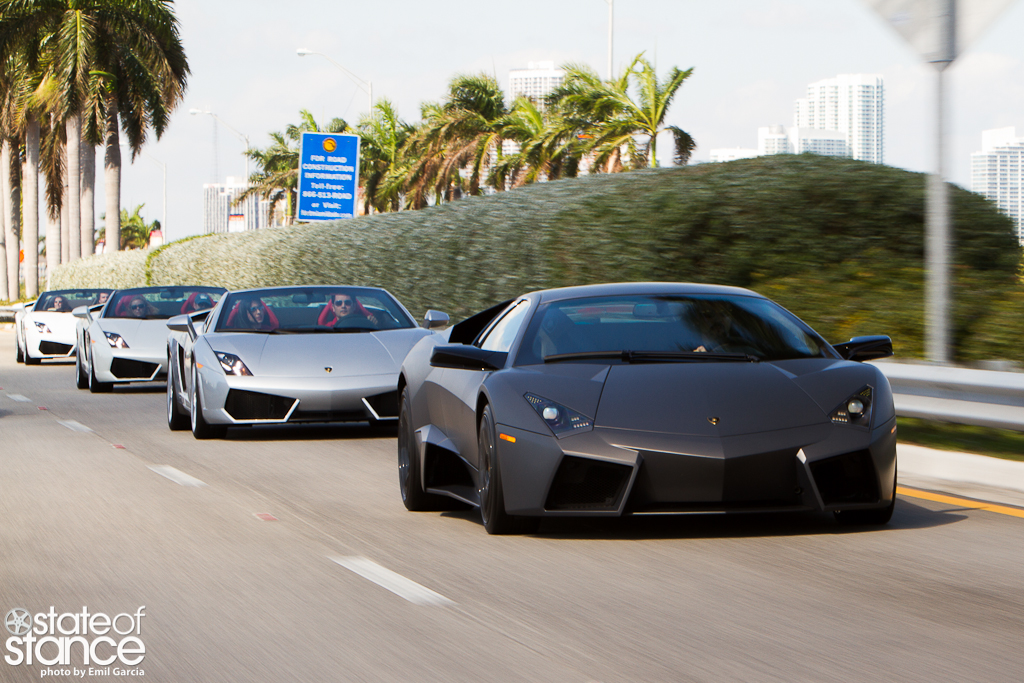 This open top version of the already mind blowing coupe' is as sexy as cars can come. Powered by a 6.5L V12, it puts down a heart stopping 700HP. The roadster has a top speed of 217MPH which was evident in the airport runs.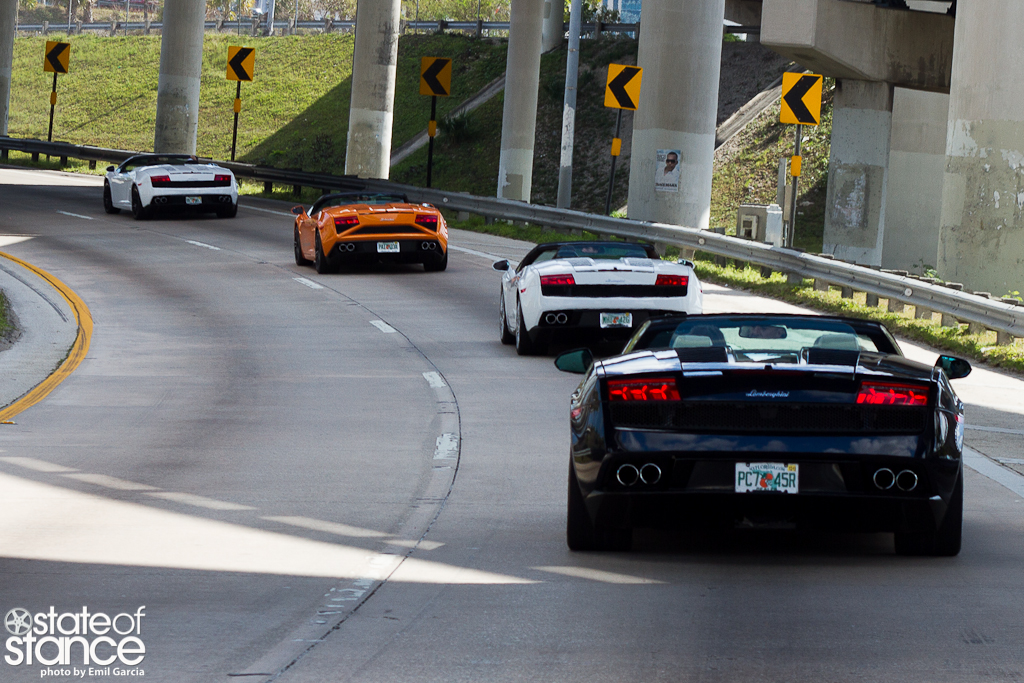 Airport run? Yes, after parading 50 Bulls through the streets of South Beach, they made their way to Miami International Airport for some high speed runs. Speeding down the runway, five roadsters hit speeds of 210MPH. Bursting by the 180MPH takeoff speed of any current aircraft.
"It has been a great pleasure to work with the Miami-Dade Aviation Department and South Beach teams on today's amazing demonstrations. I have never seen something similar at a Lamborghini event," said Stephan Winkelmann, CEO of Automobili Lamborghini. "The Aventador Roadster is our most exciting production car ever and I can think of no better place to celebrate its launch than here in Miami."
See below, exclusive pictures from yesterday's parade.