Dec

24
Tags
Related Posts
Share This
Concave Controversy
Concave Controversy
Static 240sx
Photography by Nelson Queralta
Words by Emil Garcia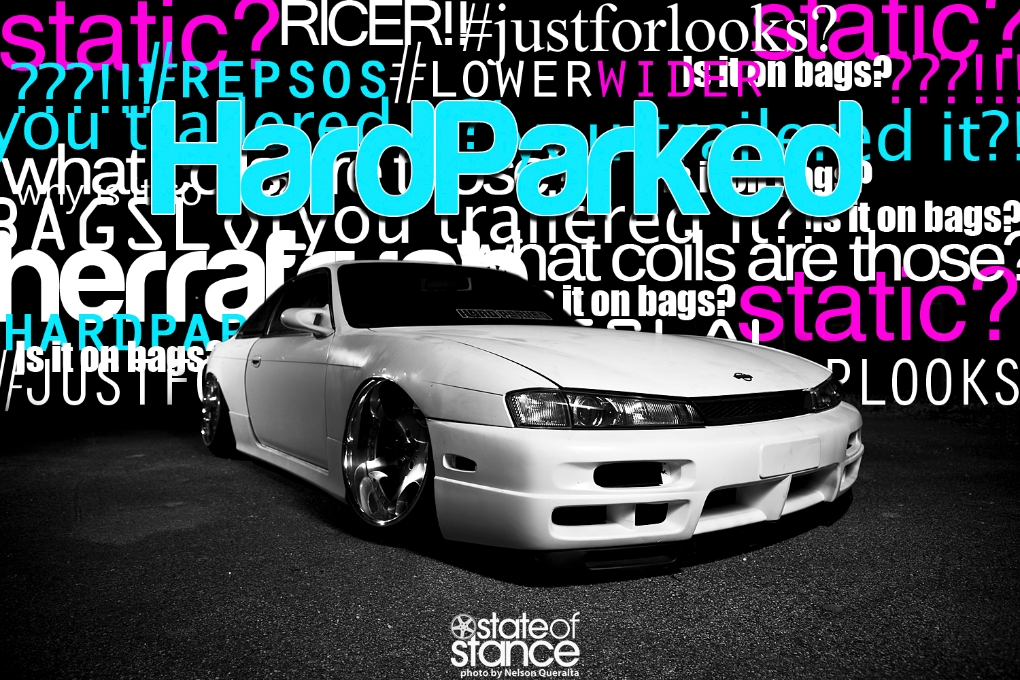 As humans living on the wonderful blue marble, our judgments are predisposed. Based on our prior experiences we make up our minds on things before having all the facts. This 1998 Nissan 240sx is a perfect example of how our judgment and eyes can deceive us.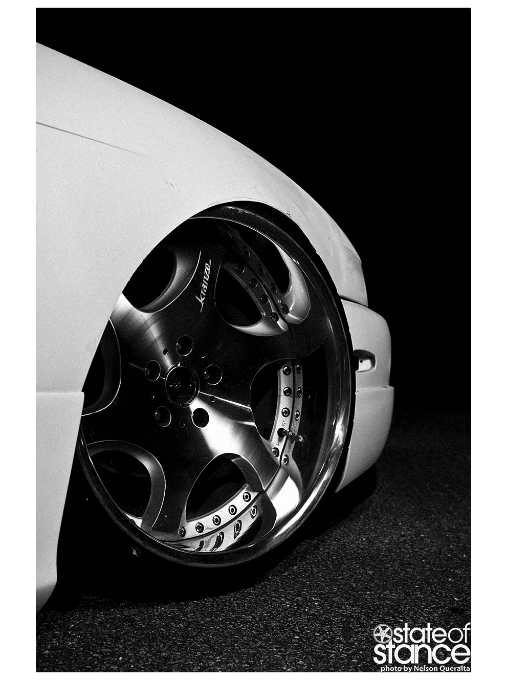 Luis Garcia purchased this 240sx as a bare shell 6 months ago, and by bare we mean bare, there was not even a gas tank present. Once the shell touched base at his Miami, FL home Luis quickly got to work. The vehicle received all new bushings, suspension arms, brakes and of course… a gas tank.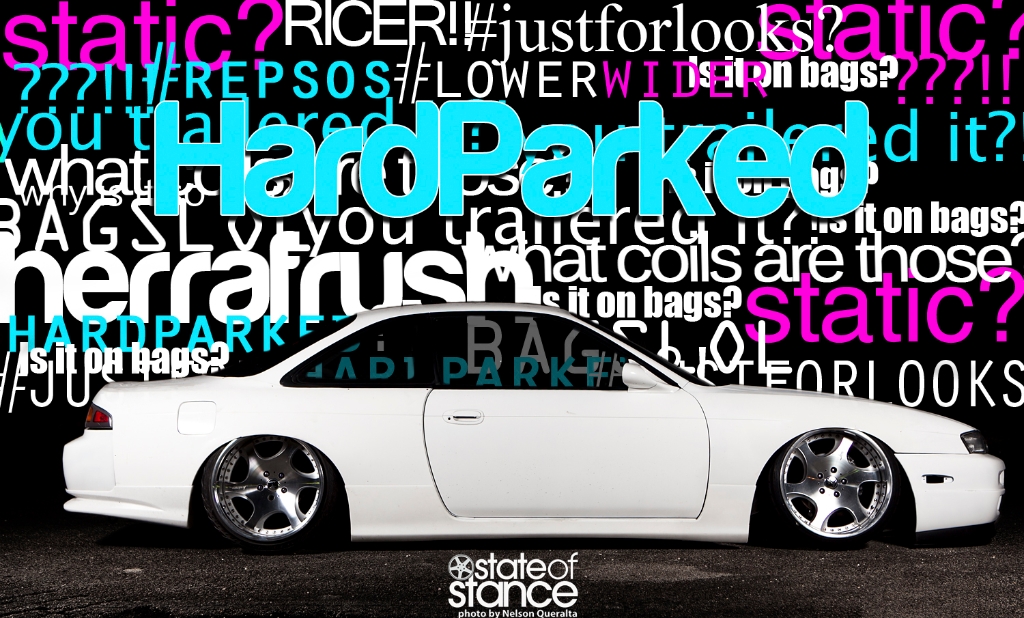 After sourcing a custom set of Weds Kranze Bazerias (F:18×9.5 ET 0 / R: 18×13 ET -10) the question of height adjustability arose. Coilovers or Airbags? No brainer right? Wrong! Most people would bolt up some air suspension and call it day, not Luis, he chose to go with a static coilover setup to get his desired ride height.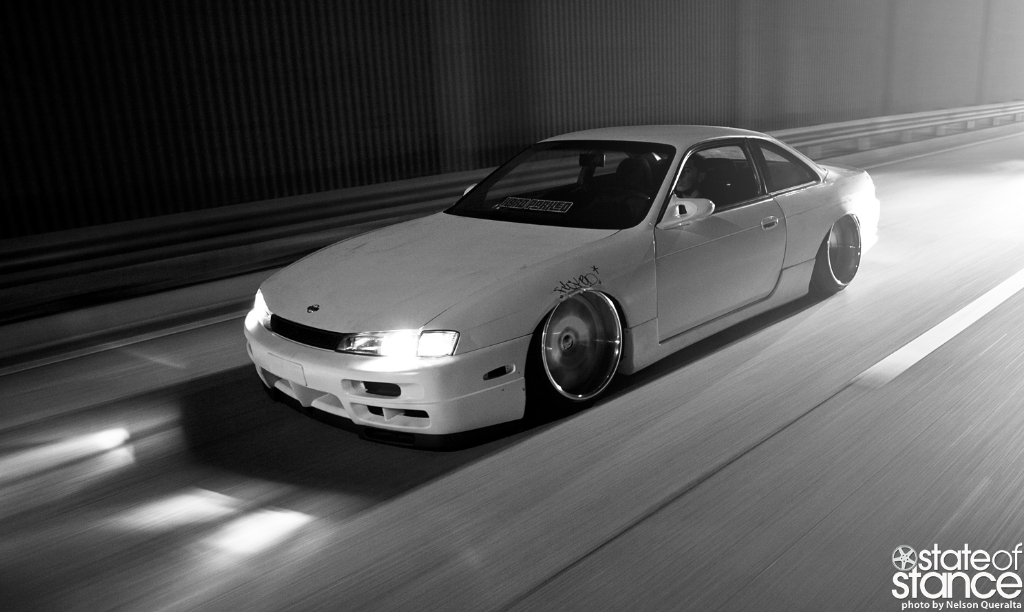 With his radical choice in suspension and wheels, a set of 50mm Chargespeed rear over fenders were worked onto the body along with a brand new OEM S14 Kouki front. This build miraculously came together in just a few short months, and it continuing forward at breakneck speed. Even as the vehicle was being photographed, talks of changes were overheard. Luis Garcia has put together a crazy, chatter inducing vehicle that was and will continue to be the talk of the town. As things progress in the future we will bring you updates, so check back in for more on the concave controversy.
Exterior:
OEM Front Lip
OEM Front Bumper
OEM JDM S14 Kouki Rear bumper
Ganador Mirrors
Chargespeed 50mm overs
Forcewerkz Navan sideskirts
Forcewerkz Navan valancesEngine:
ISIS 4″ Blast PipesInterior:r
Black Interior
Black suade Headliner
Recaro confetti seat w/ bride railSuspension:
D2 Coilovers
DCW Modded Drift Knuckles
Z32 Front Brakes / Gloss Black
Hawk Pads
Slotted Rotors
Circuit Sports steel braided brake lines
SPL Outter Tie Rods
PBM Inner Tie Rods
PBM FLCA and Tension Rods
Pepe Toe Arm and Rucas
PBM Subframe risers
Footwerk:
18×9.5 0 Weds Kranze Bazerias 225/35
18×13 -10 Weds Kranze Bazerias 285/30