Dec

18
Tags
Related Posts
Share This
Red Bull | Drift Shifters
Red Bull
Drift Shifters
 Photography & Words by Jaime Walker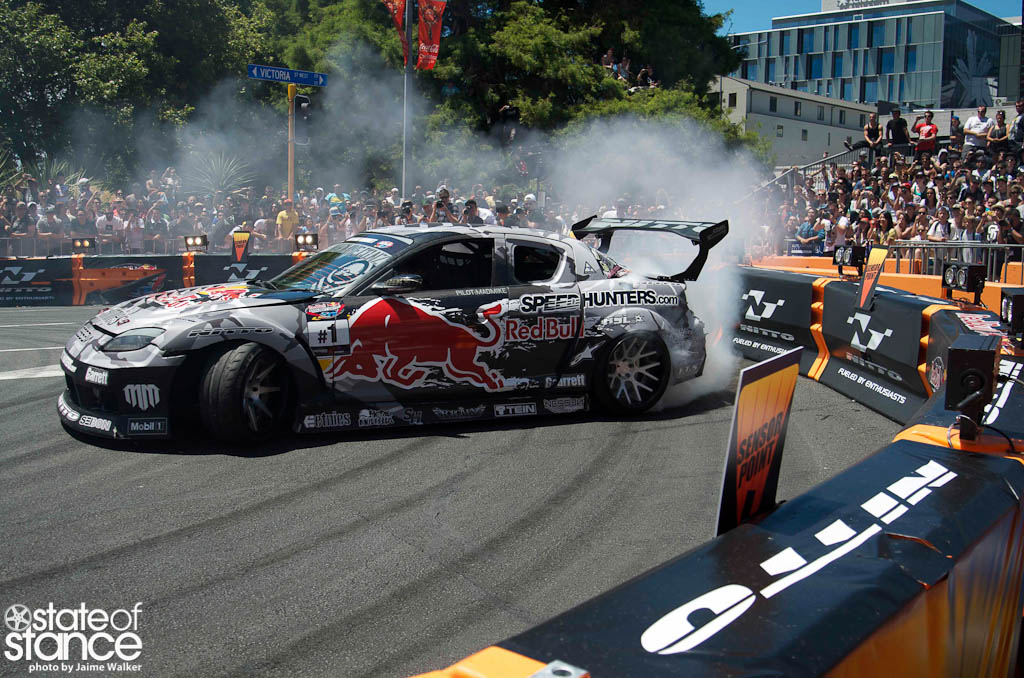 Red Bull Drift Shifters, the brainchild of New Zealands own Mad Mike Whiddett.
With the help of Red Bull, Nitto Tire, Dirty Man face wash, Achilles Tire and a host of other sponsors. Modeled in the image of a pinball machine, the course featured a speed tunnel, proximity sensors, a semi truck, and multiple other obstacles. With a top score of a million, it was a sight to see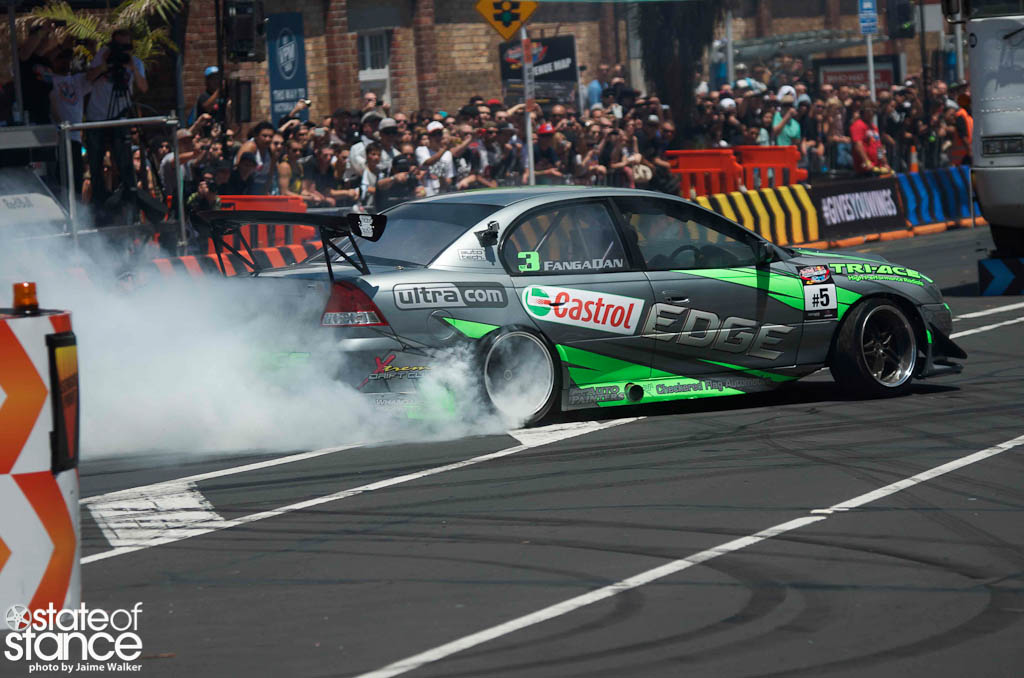 Speed and angle are measured at multiple points throughout the course, giving the driving multiple opporunities to better their score. More angle and speed equal more points.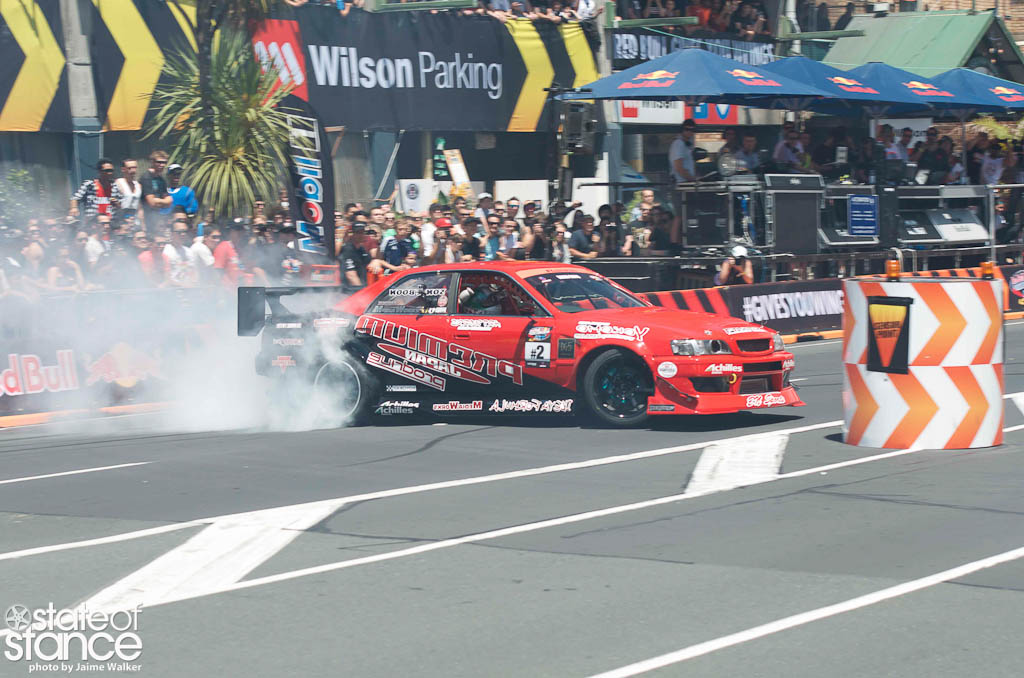 The best of New Zealands drifters were invited along with 3 world class drivers from Formula D and D1GP, including the Formula D Champion Daigo Saito driving his trusted JZX100. Matt Powers rockstar drifter in the Pirate Ship and Samuel Hubinette in his signature Dodge Challenger!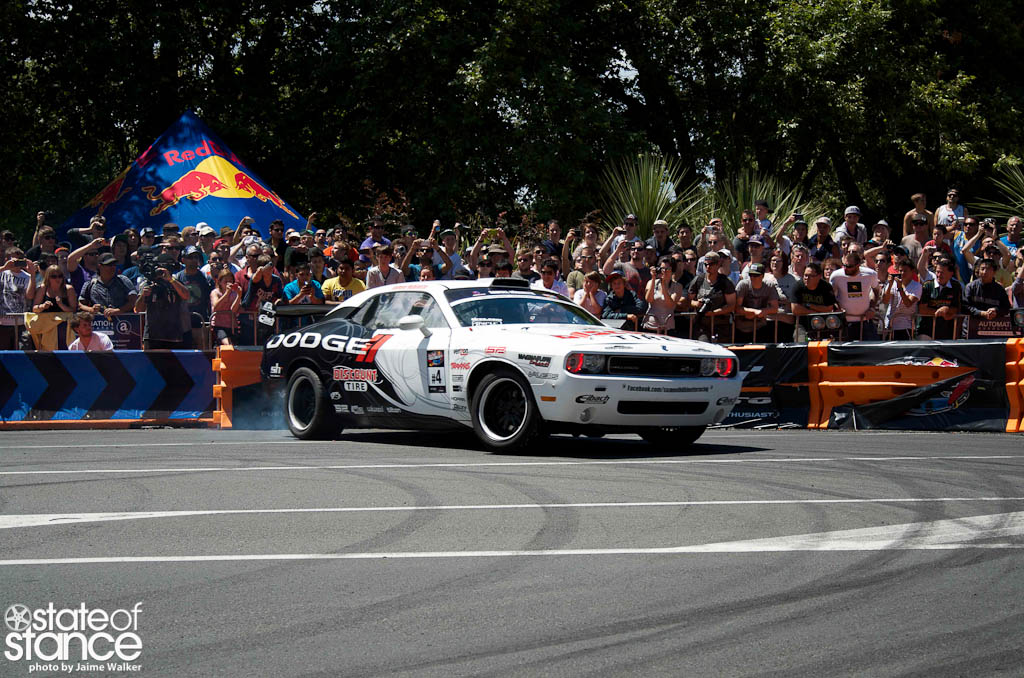 The course claimed car parts at will, rear bumpers, tail lights and even Fanga Dan Woolhouse's roof got a small beating from the Achilles Undertaker (Semi)! Luckily he was given the ok and kept charging all the way to the semi finals.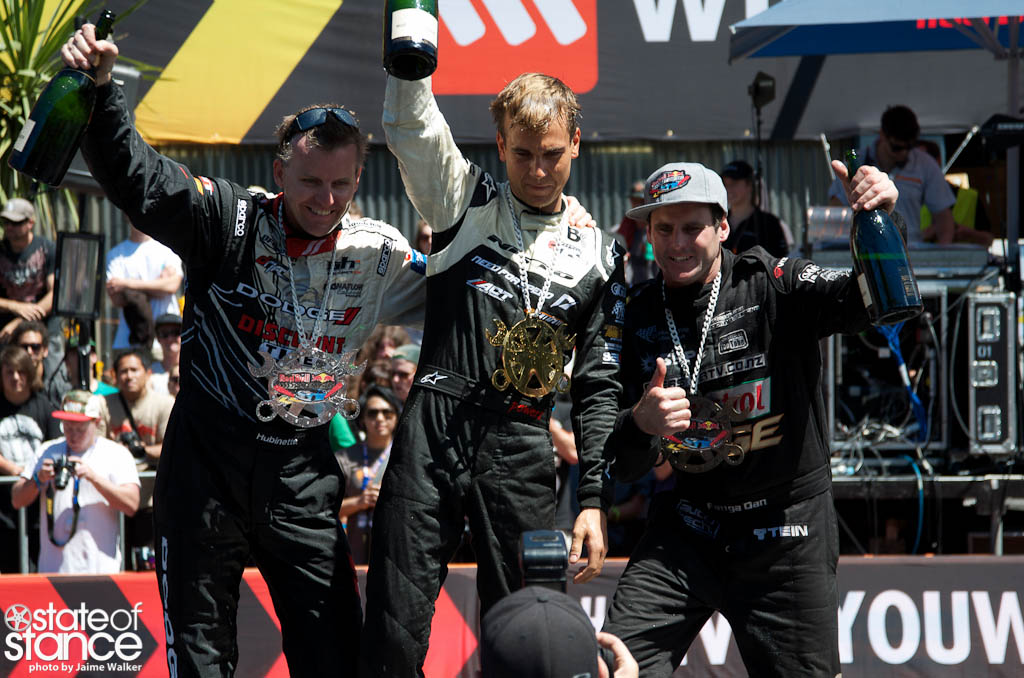 When the dust settled….literally, California native Matt Powers piloted his "pirate ship" Nitto tire S14 240SX to a win. Redbull Drift Shifters was an intersting idea that turned into an even better event, we hope to see many more crazy creations from Red Bull in the future.