Nov

30
Tags
Related Posts
Share This
Go to Work | Neighborhood Stance
Go To Work
Neighborhood Stance
Photography by Nelson Queralta
Words by Emil Garcia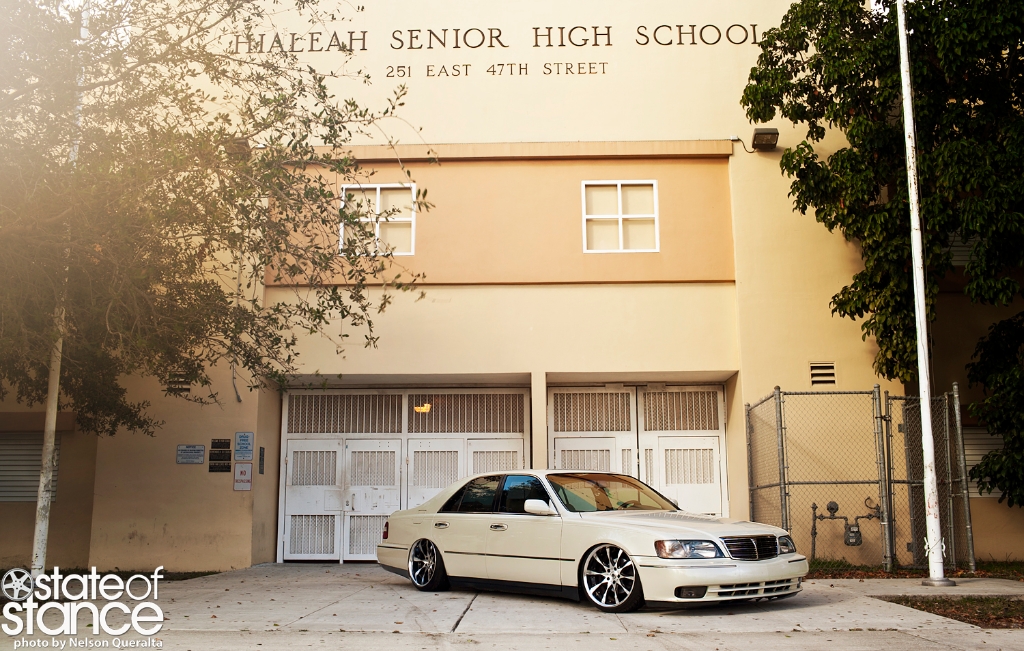 Have you ever been driving through a neighborhood and you see a car that makes you slow down and take a long look? of course you have, its happened to all of us. Rick Alvarez happens to own "that car".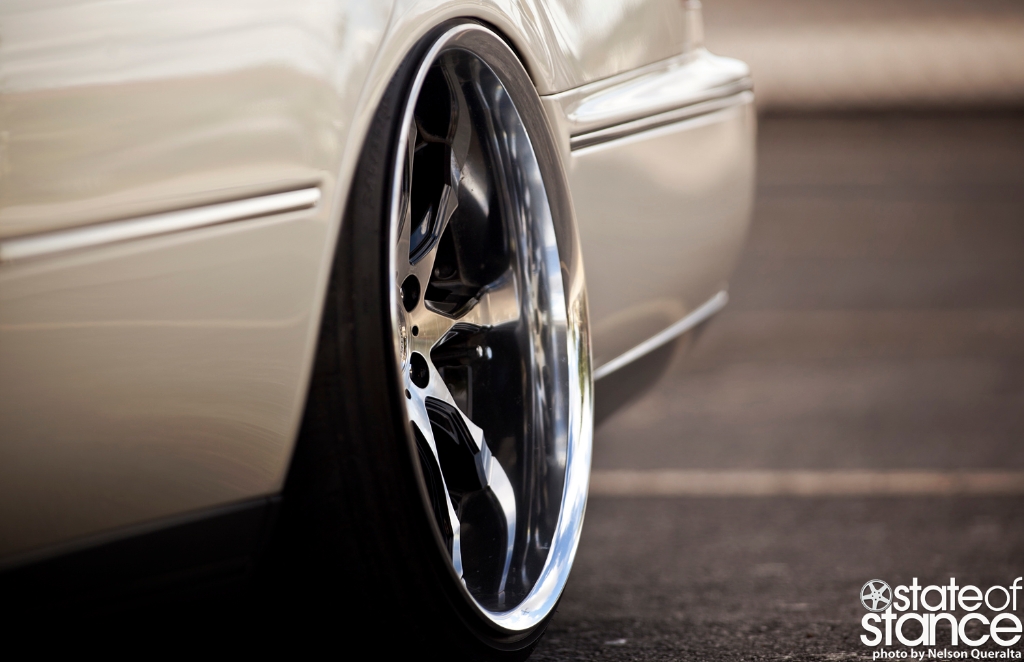 Residing in Hialeah, FL, Rick has always been a part of the local scene. From Civics to 240sx's to  S2000's Rick has dipped his hand in pretty much anything significant over the past couple years. Flash Forward through his line-up of vehicles and we land on his current project, a 1998 Infitini Q45.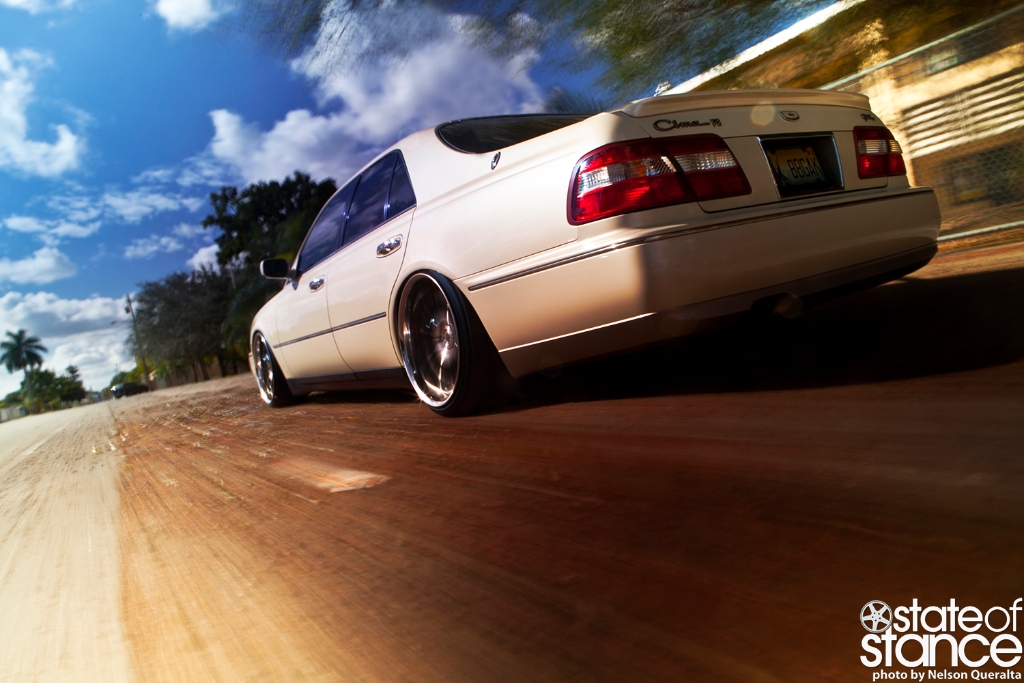 Like every other car build, this one started as "a comfortable car to get around". That notion lasted all of about 5 minutes before the parts list started to compound. First it was JDM Y33 Laurel Emblems, Then a JDM Laurel Grill and then BC Racing coil-overs made their way into the picture.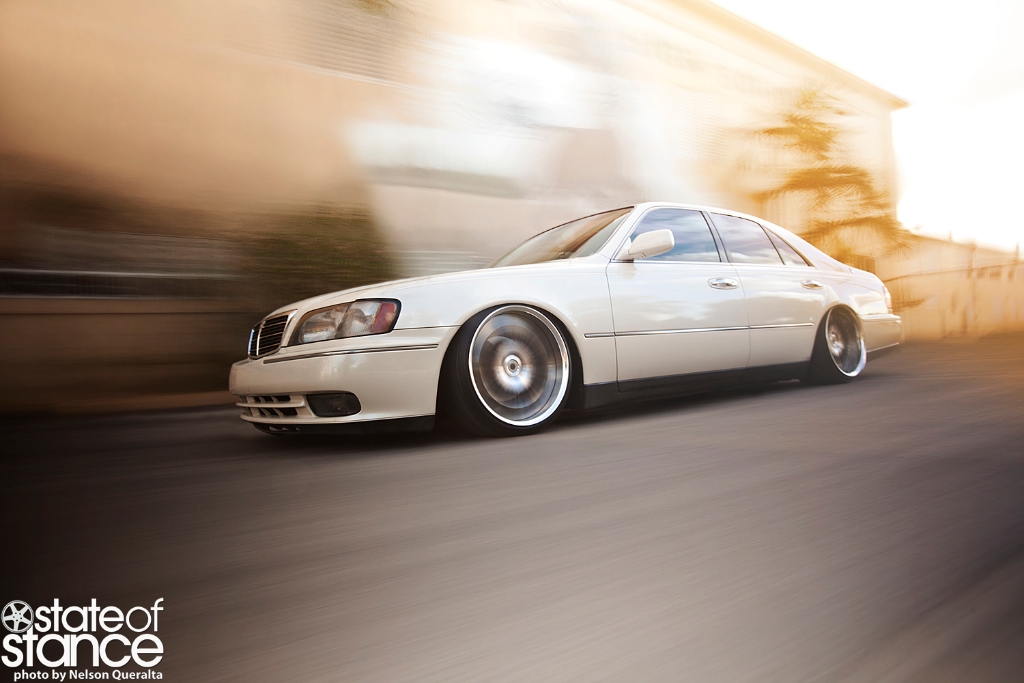 Today this beauty sits on Work Schwert SC2 (19×10.5 +5/ 19×11 +10) for show-off time, but for daily hustle Wedsport SA90's do the job. The Car demands attention wherever it goes, especially since it is not your mom's grocery getting Infiniti. Rick has done a great job of taking a car that would normally blend in and making it punch you in the gut for a look. Stay Tuned for updates of Ricks Build and more work from the SoS Production Team.