Nov

12
Tags
Related Posts
Share This
God of Wind | Pagani Huayra
God of Wind
Pagani Huayra
Photography by Nelson Queralta
Words by Emil Garcia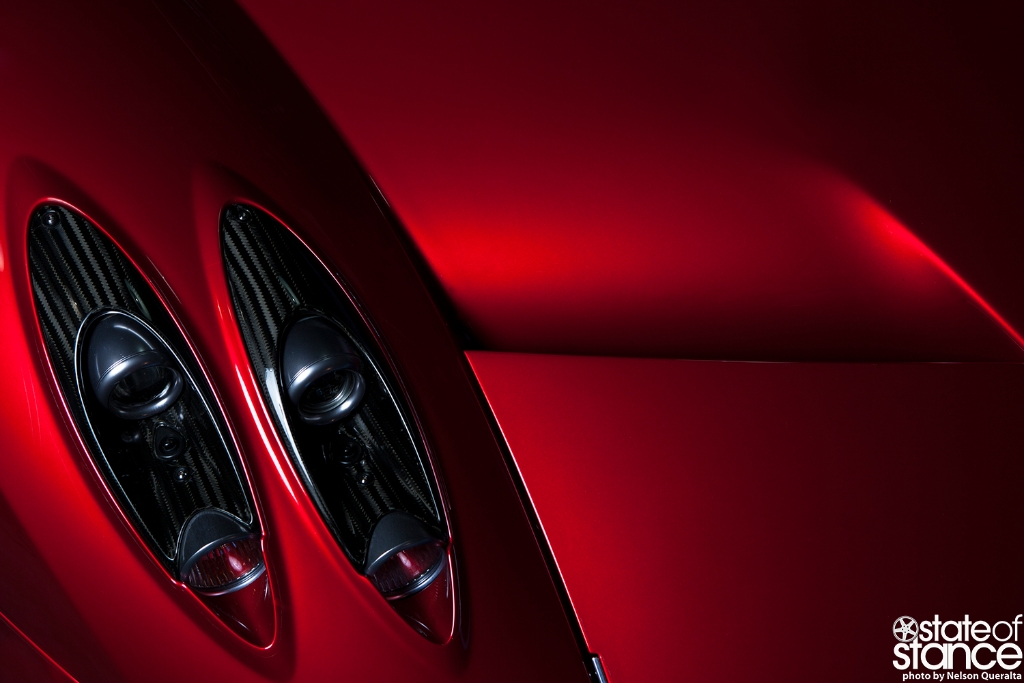 Pagani Automobili, the company responsible for the Zonda, a revolutionary vehicle that first graced our eyes in 1999. Headed by Mr Horacio Pagani, the company has risen to be one of the premier supercar makers in the world, and with the Zonda R, went on to claim the title of Fastest on the Nurburgring. It is now November 2012 and we are months away from the production release of Mr. Pagani's latest creation, the Pagani Huayra. The Huayra was first shown at the Geneva Auto Show as a concept in 2011. Shocking the world with its sleek lines and insane technical numbers, the car garnered great critic reception. After being toured around the world for the past two years car #001 landed in the hands of Brett David, Owner of Prestige Imports/Lamborghini of Miami.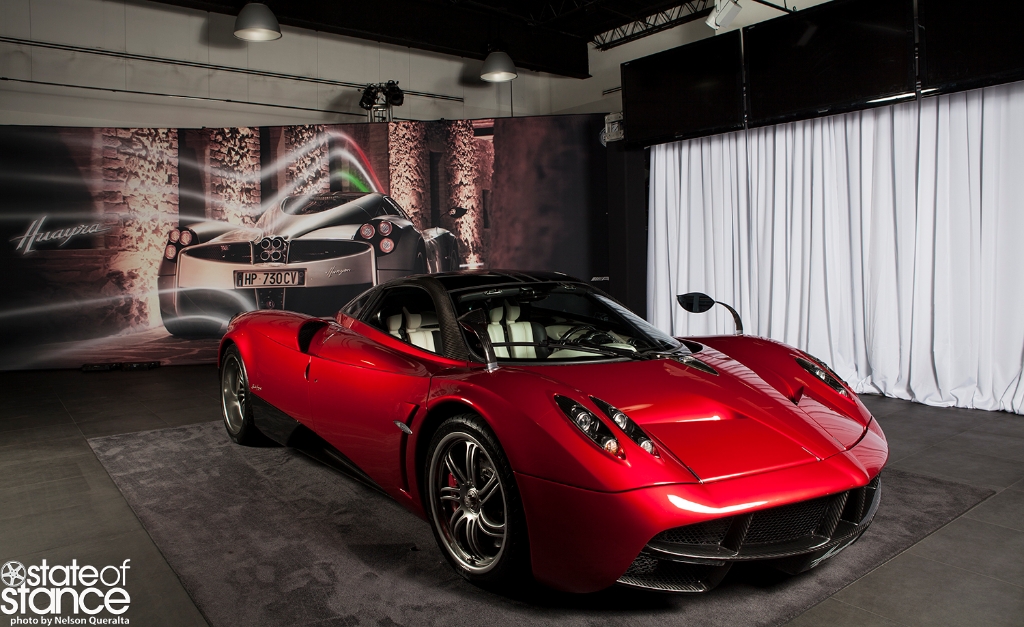 The State of Stance Production team was invited to the property for a private photo-shoot. Once there we removed the silk car cover to reveal the beauty that we had only seen in photos. The Lines on the Huayra are flawless, the titanium carbon fiber composite weave that is scattered around the car is all uniform, flowing perfectly with the lines of the car. The 720HP Mercedes V12 whistles quietly through a custom titanium exhaust. Behind the faces of its respective 19 x10 / 19×12 wheels, bright red Brembo monoblock 6 Piston calipers scream for attention.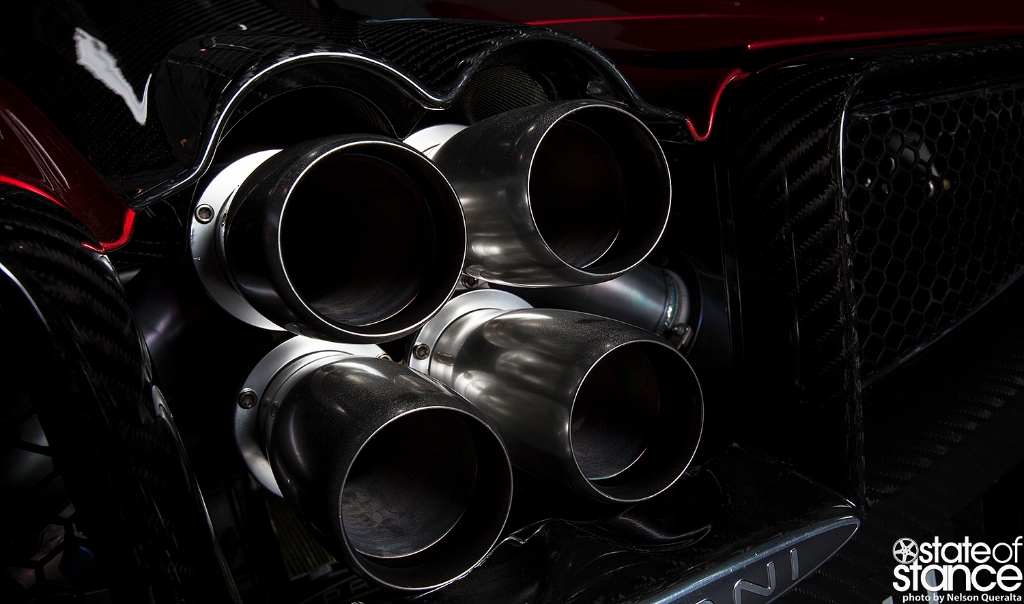 The cockpit is adorned in hand stitched Italian leather, brushed aluminum and more carbon fiber. When the front and rear covers are unlatched from the leather clasps, the Huayra opens like a blossoming flower.  Once open , the finely tuned suspension is revealed along with the Carbotitanium Monocoque Chassis. The twin turbo V12 sits directly behind the driver in a carbon composite cradle. It all comes together so gracefully and when adorned with the Bright Red Paint it shows its intended aggression while remaining subtle.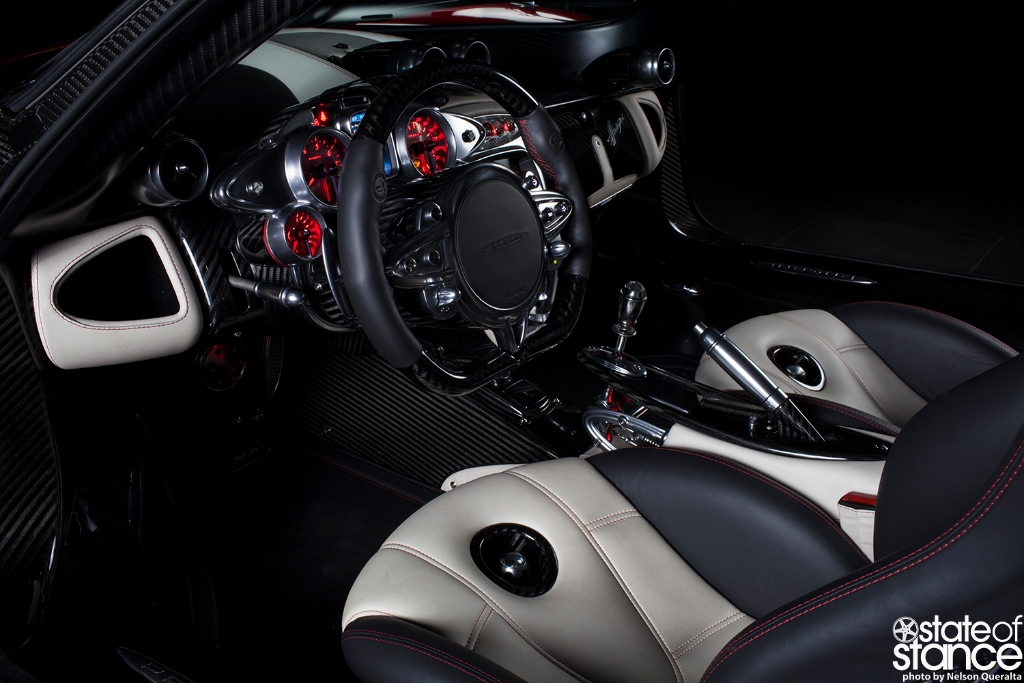 After spending the day photographing the Huayra we took a step and back and once more enjoyed the artistry and technical beauty of Mr. Pagani's masterpiece. Enjoy the photos from that day and stay tuned for more work with the Huayra.