Aug

14
Tags
Related Posts
Share This
Enjuku Racing BBQ | 9.1.12
Enjuku Racing BBQ
Septemeber 1, 2012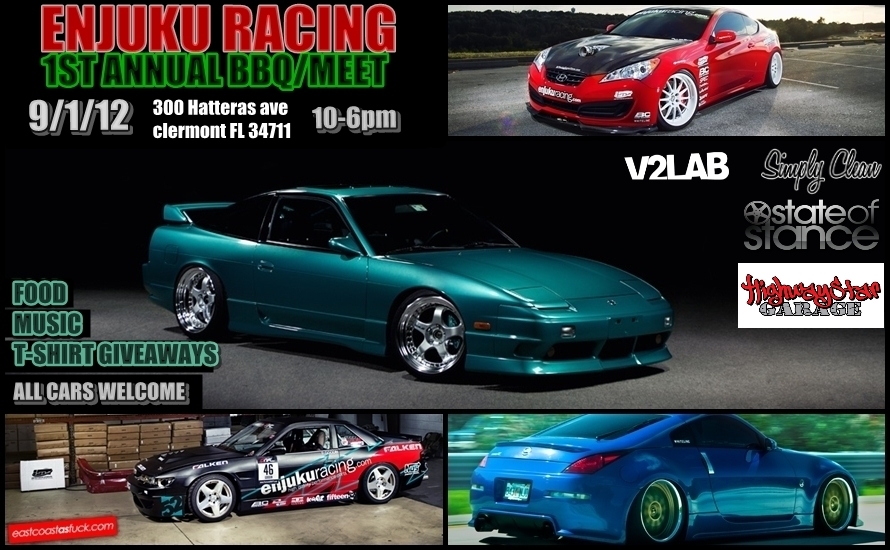 If you're in the central Florida area, come hang out with State of Stance, BeardLife, Simply Clean, HighwaySatar Garage, and V2Lab at the new Enjuku Racing Complex on Spet 1st.
There will be good food, cool cars, and plenty to see.
Don't forget to pass by our booth for State of Stance X LowerWider gear, we're going to have a huge sale to make room for the new Fall stuff. Don't miss out!