May

10
Tags
Related Posts
Share This
King Nothing
King Nothing
Bow Down
Photography by Eric Lopotosky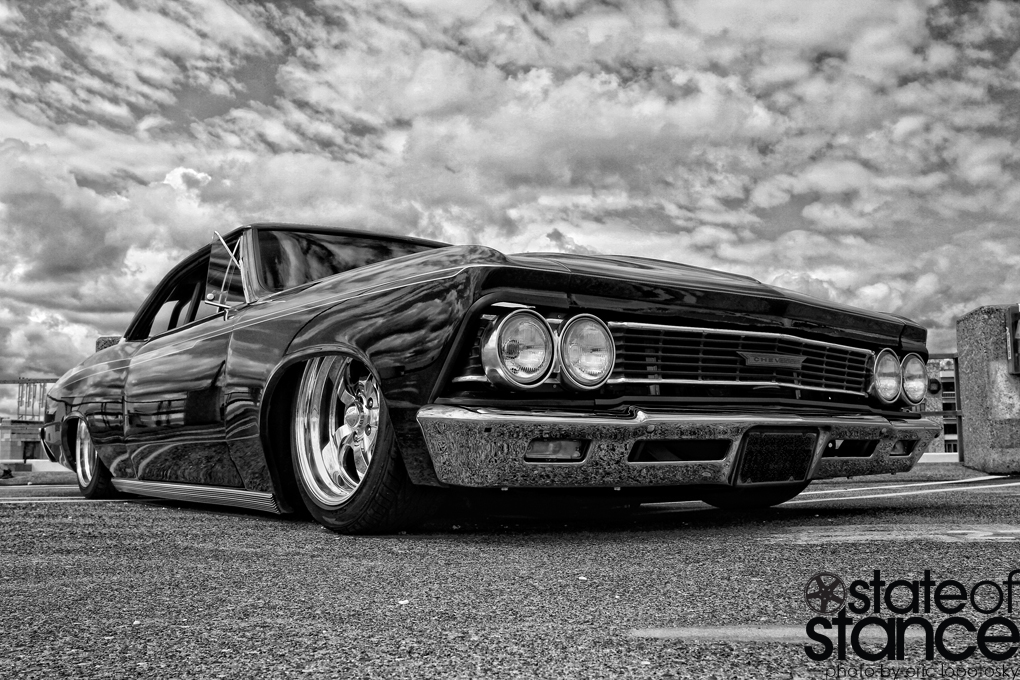 Shane Thumma, owner/operator of STD Customs hand a wrench in his hand as soon as he could make a fist. With his father a mechanic, Shane was always around cars and usually bad ass customs.
When Shane was 11 he built his first small block all by himself, with his father watching over his shoulder.  His love for cars and his Dad always working on them, allowed Shane to hone his craft in the custom car field. While in junior high school Shane got his hands on the finishing end of a street rod due to his father being incapacitated.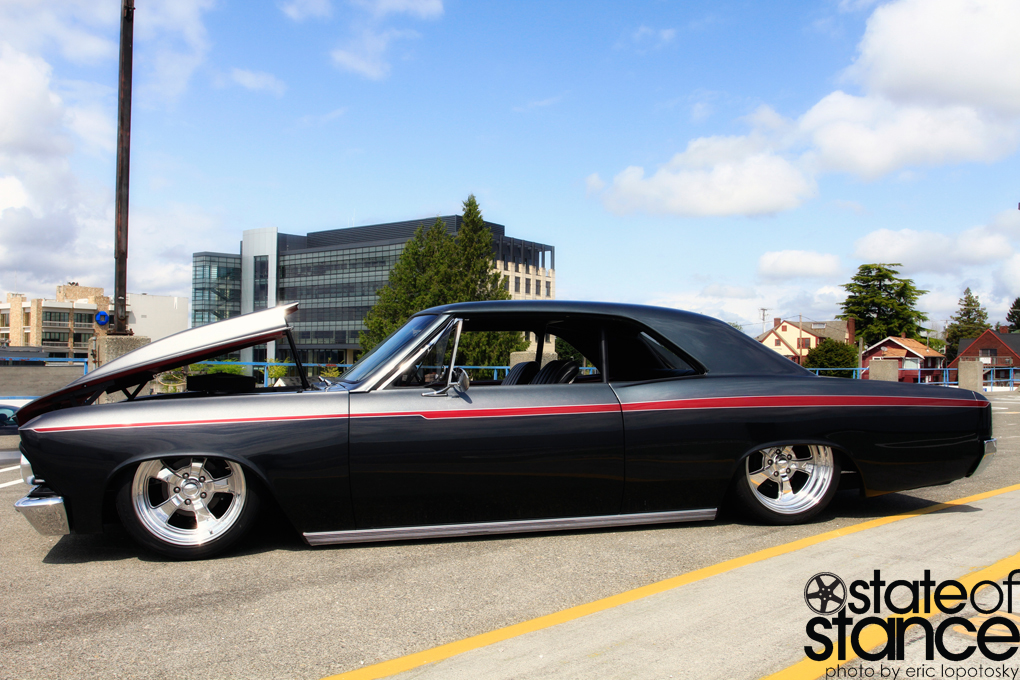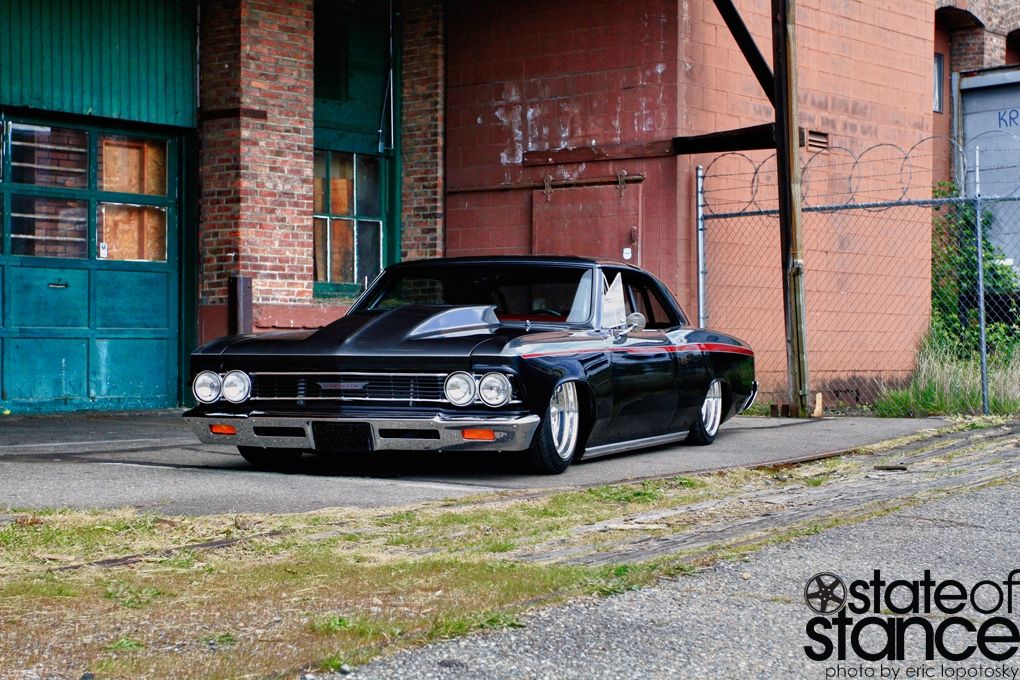 Although he may do this work alone, inspiration is also drawn from his stunning girlfriend Jules, who is not only a gear head since in diapers but is the talented owner/designer of Vital Couture Jewelry. If you are looking form some kick ass designs check her out at www.vitalcouture.com.
While STD Customs may be a one man operation, he does have the occasional bored friend that comes over and gets to help out. The killer paint job came from good friend Charlie Lynch, who does custom paint through out Kitsap County.
The creations from this young man are just jaw-dropping. Give him a car and an idea or just the car and turn him loose, whichever you choose the finished product will leave you standing there with a grin from ear to ear. If you are any where near Kitsap County in the Pacific Northwest, give Shane a shout, he loves to talk cars, bounce ideas and I guarantee you that he will inspire you to get the old clunker from the barn or the field and make it come alive.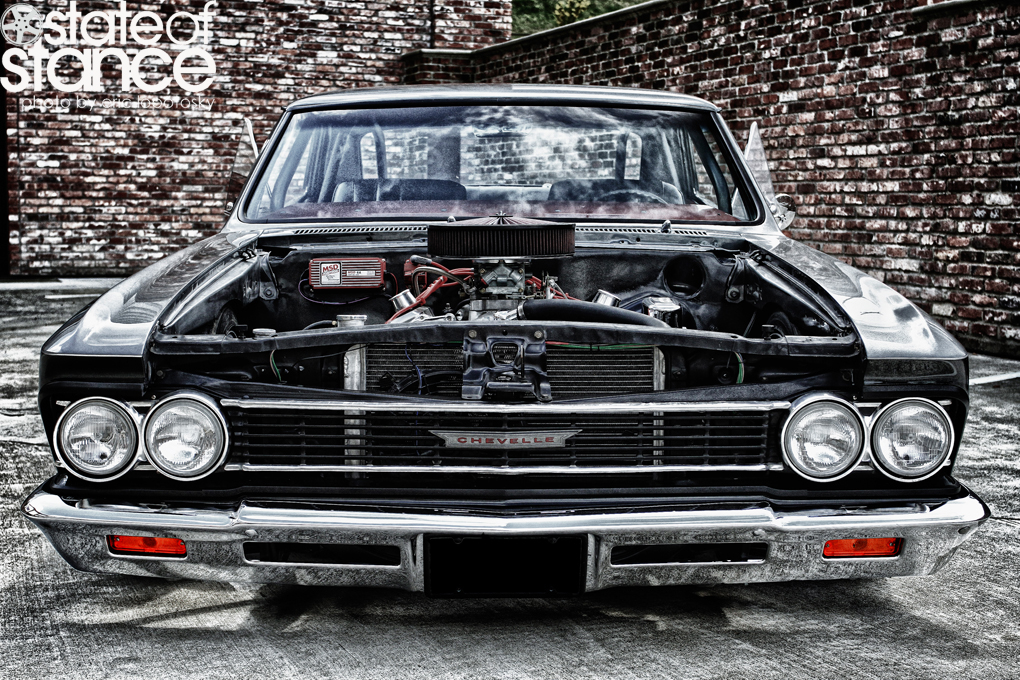 1966 Chevrolet Chevelle is a dream for most muscle car guys and Shane got his while in high school and has been slowly working his magic, while doing customer cars to create King Nothing.