Feb

24
Tags
Related Posts
Share This
Real Steel
Real Steel
Steelies Gone Wild | Part 1 of 3
Photography by Divan Shepherd
As the fitment scene continues to overtake the globe one city at a time, we'll be there to bring it to you. As many of you may already be aware Cape Town, South Africa is slowly growing as a fitment community. Watching this style of tuning extend to the far reaches of the planet excites me. Here are two Civic from Cape Town that are already turning the heads of locals.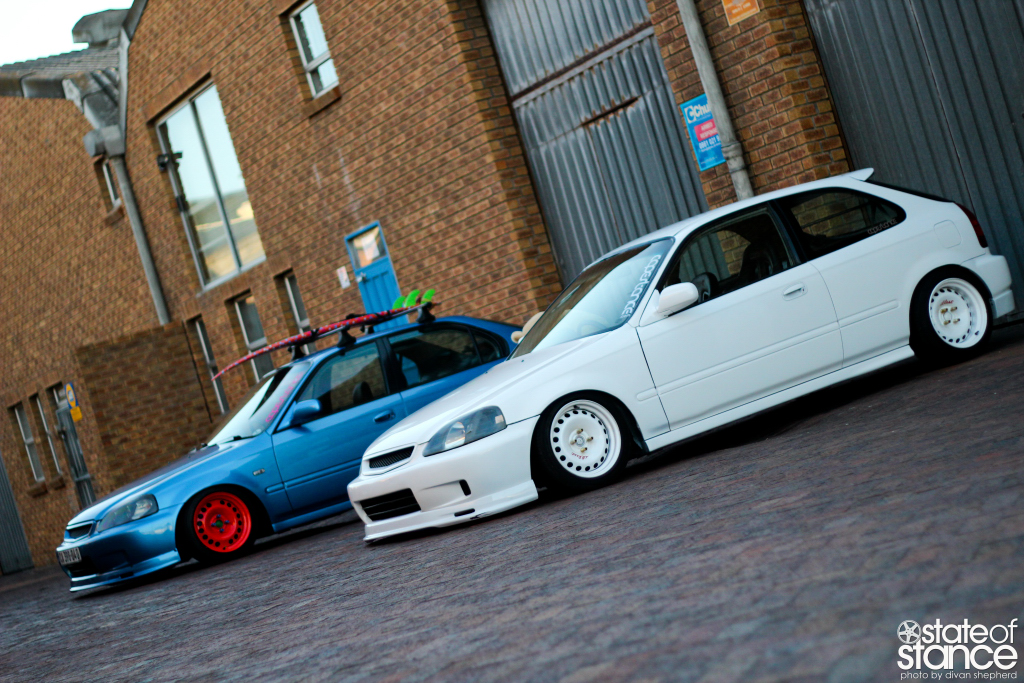 While parts are still scarce in many areas and some modifications are illegal in many countries, this has not stopped those with a passion. From shortened Monroe shocks up front to shortened Ian Gloss shocks out back. There was no stopping this car from kissing the ground. Mods range from a full color change from blue t0 white, Mugen lip, Type R rear lip, Type R grill, flushed fender indicators, flushed rear window wiper, and also a Jastek C-pillar bar.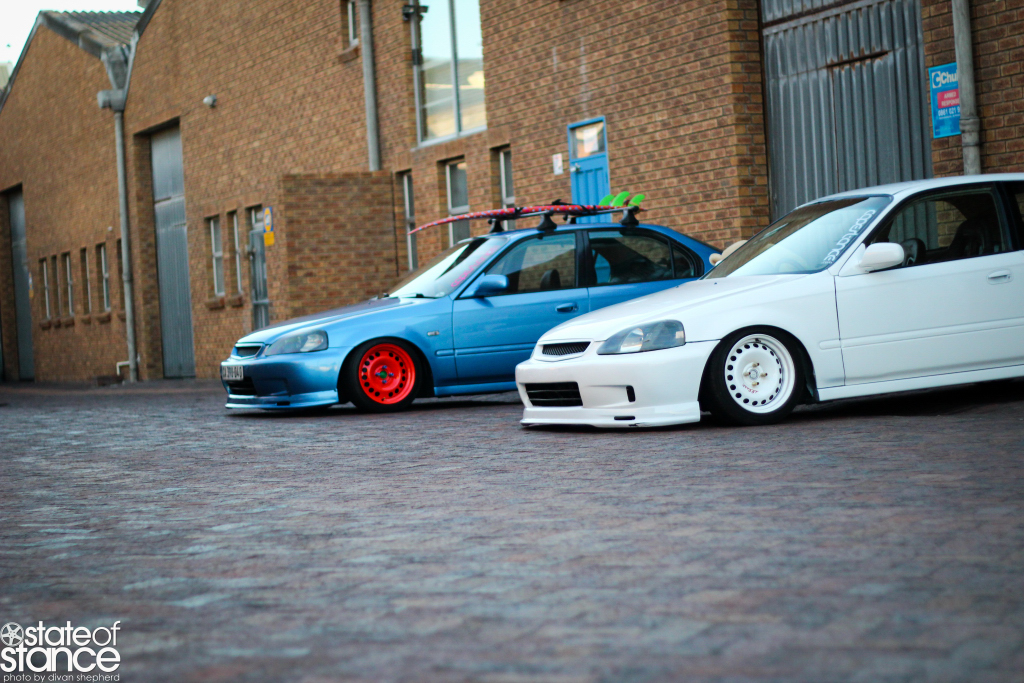 The 15″ steelies are from a Renault, yes a Renault. They have been widened t0 8″ wide front and 9″ wide in the rear. Then sprayed white and fitted with  gold lug nuts.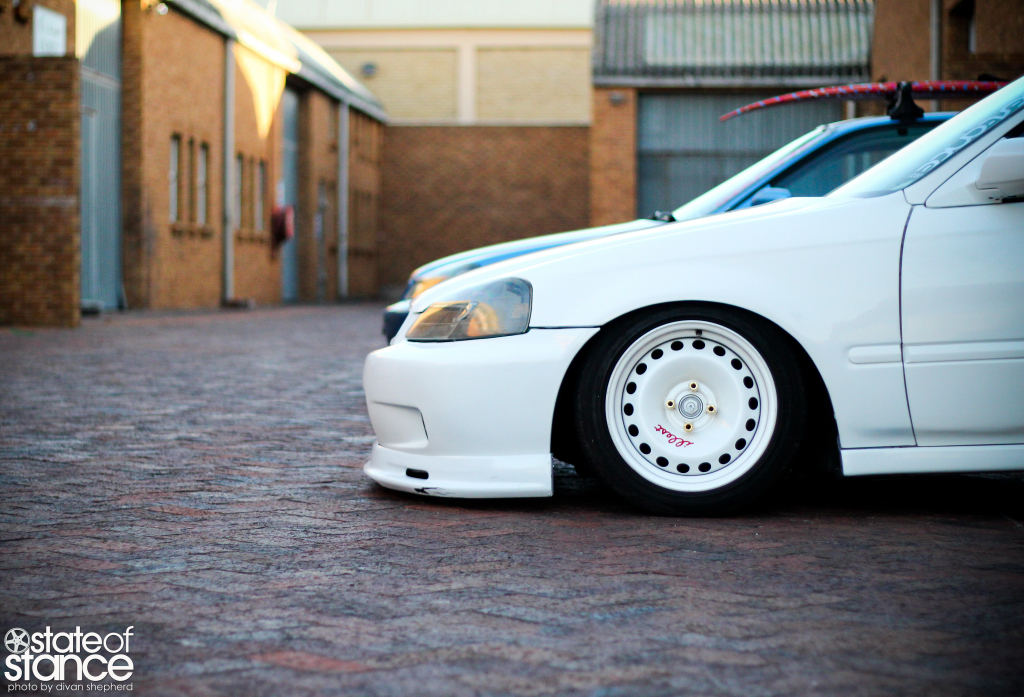 The itch spread to his good friend who built the blue ballade. Rocking a Mugen lip, Type R grill, Thule roof-rack, AOE coilovers, Buddy Club rear camber kit, 16″ steelies 7.5″ wide front, 8″ wide rears, sprayed sun-kissed orange and adorned with blue lug nuts.
Keep it up boys! Glad to see the passion for building cars is alive a well far and wide.
Look for individual features of each car coming soon…