Jan

16
Tags
Related Posts
Share This
Take Two
Take Two
MB Battles, Battle It Out
Photography By Bryant Nguyen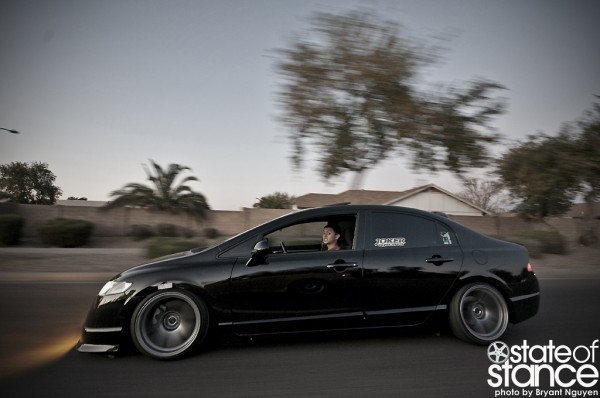 Last week we featured a 4-door Honda Civic on MB Battles. It happens that Ric Guerrero and I had been discussing shooting his car for some time. It was then that I knew I had to throw it up in the MB Battle Battle (say that 3 times fast). Two cars built similar, both clean, both lower|wider, yet each different in their own ways; each displaying their owner's personality.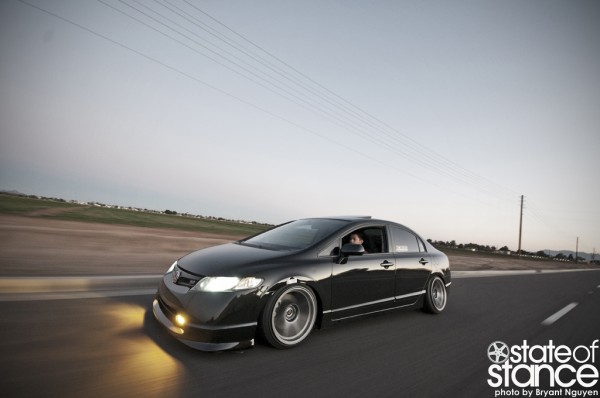 In the scene its not uncommon to see similar builds, but what I love about that is that no matter how similar, the individual personality of each owner always comes through.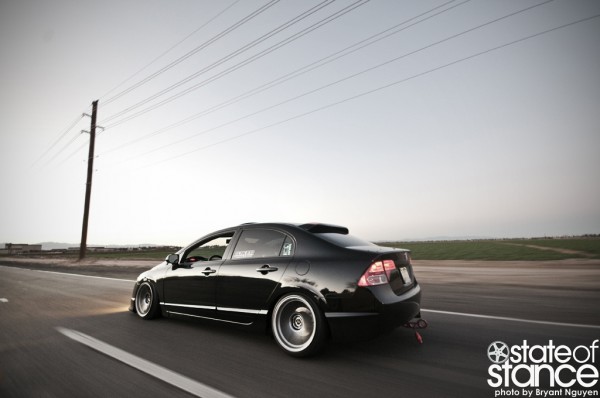 Ric definitely added his own flare to this build and I do have to say that I really like it. Don't be surprised if next time you see his car its on a different set of wheels. After all he has gone through 28 sets. Yes, I said 28! He is taking being a wheel whore to another level.
You know that we will be keeping an eye on Ric's build and don't be surprised if you see this car featured again as he continues on his wheel whoring adventures.
Owner: Ric Guerrero
Car: 2008 Honda Civic SI Sedan
Specs
Wheels: MB Wheels Battles Gunmetal 17×9.5 +15
Tires: Nitto Neogen 205/40
Suspension: Ksport Kontrol Pro Coilovers, Ksport Adjustable Camber Arms
Exterior: HFP Front Underspoiler, Whale Tail rear window visor, Password JDM Rear Towhook (red), 8000k HID Headlights, 8000k Foglights (with jdm yellow housing), Cleared corner lights, JDM Front badge, Debadged 'Civic', Debadged 'iVtec DOHC", Tint (3% Rear, 30% Front), Vanity Plate (ILLE5T)
Interior: Custom plaid headliner/pillars w/ matching shift boot, Broadway Mirror, Interior Under-Dash Illumination (red), Skunk2 Short Shift Adapter, Blox 490 Spherical Shift Knob (gunmetal), Circuit Hero Level-II Shift Level Extender, NRG Short Hub (red), NRG Quick Release (red), NRG Woodgrain wheel 330mm & MOMO Tuner 320mm wheel (w/red horn button)