Dec

01
Tags
Related Posts
Share This
From Puerto Rico with Love
From Puerto Rico with Love
Brotherly Love
Photography by Andy Ramirez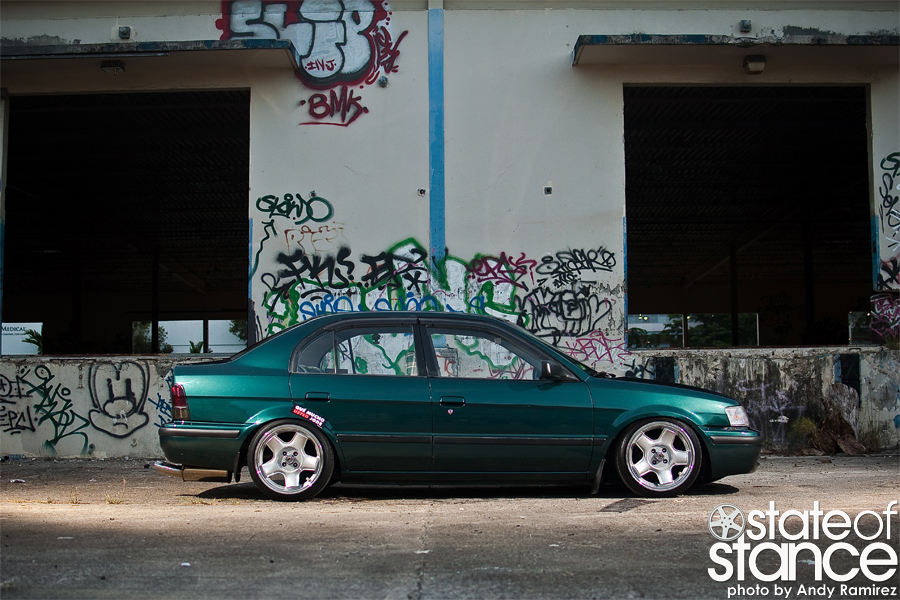 On thanksgiving, we gave you sneak peek at the Corsa Brother's '95 Tercel.
One thing we love seeing on State of Stance is builds that bring people together. This is one of those. Two brothers, Eric and Omar, aka the Corsa Brothers, put some serious brotherly love into this car and it is nothing short of an eye catcher.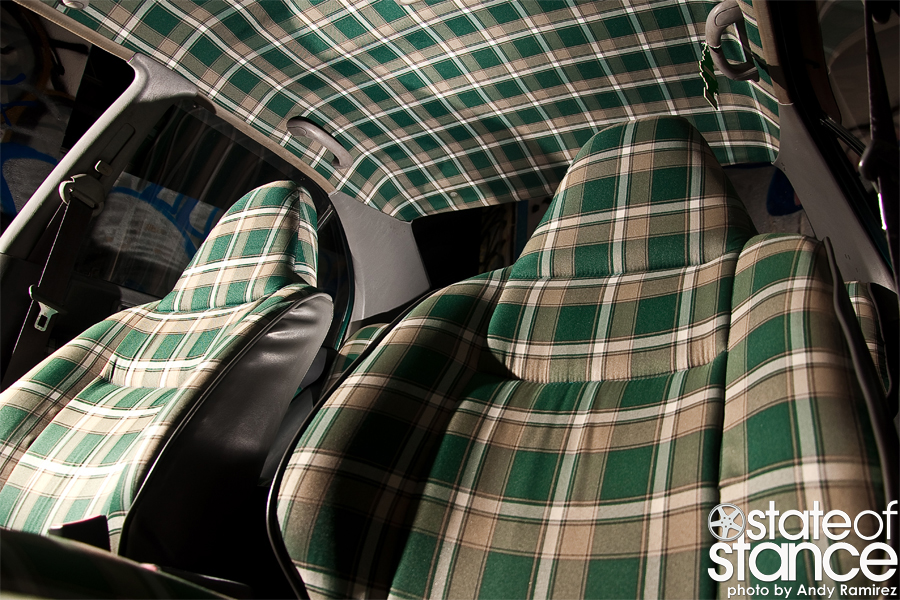 A true daily driver, this little Toyo has heart. Attackworks widened the rear fenders to hug the rear fitment just right and some custom suspension trickery ensures that this is the lowest static Tercel on the island.
Due to its daily driver status, one of the rear fenders got some ownage… thus the "Que Mucho Usted Jode" sticker on the fender. Curious as to what that means, a trip over to google translator might just have you laughing.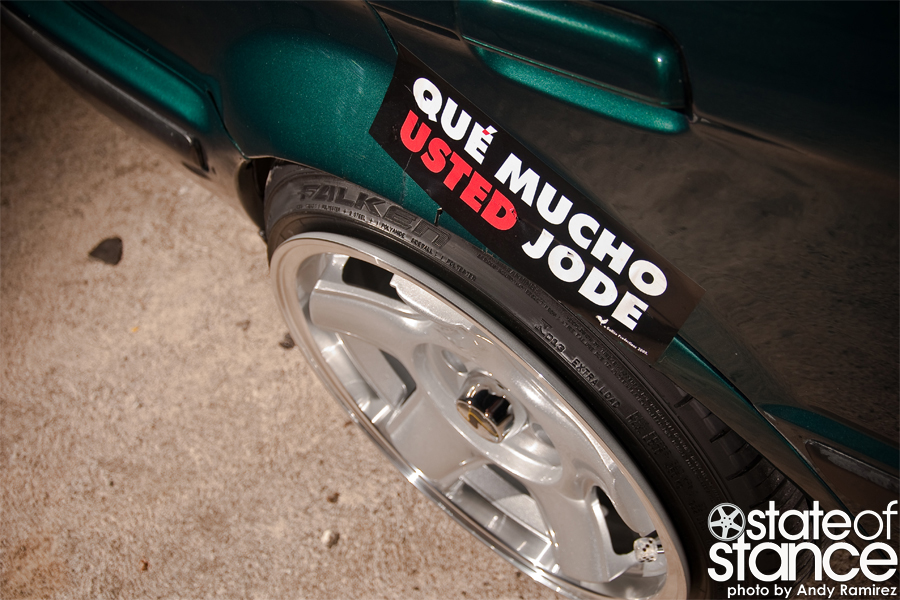 Much like the rest of the Jukebox Crew in Puerto Rico, the theme of this car is keep it clean and keep it simple. Big props to Eric and Omar on thier build and to Andy Ramirez of Tuned-Life for bringing this car to life in his pics.
1995 Toyota Tercel (JDM Toyota Corsa)
Exterior:
JDM Corsa Grill
JDM Corsa Badge
JDM Corsa Ventvisors
Smoked Taillights
Attackworks Widened & Pull Rear Fenders
Greddy DT Exhaust
Suspension & Wheels:
Ksport KontrolPro Coilovers
Schmidt Modern Lines Wheels
16×9 +15 All Around
195/40/16 Falken Tires (Imported from UK)
Engine:
Custom Intake
Custom Exhast Header
Sun Auto Ground Kit
Interior:
Custom School Uniform Fabric Interior
(Front seats, Rear Seat, Roof Liner)
Nardi Wood Steering Wheel
Its Proper Dildo Knob
Toyota Paseo Meter
JDM Corsa Floomats
OldSchool Rearview Mirror