Oct

06
Tags
Related Posts
Share This
RECARO gets social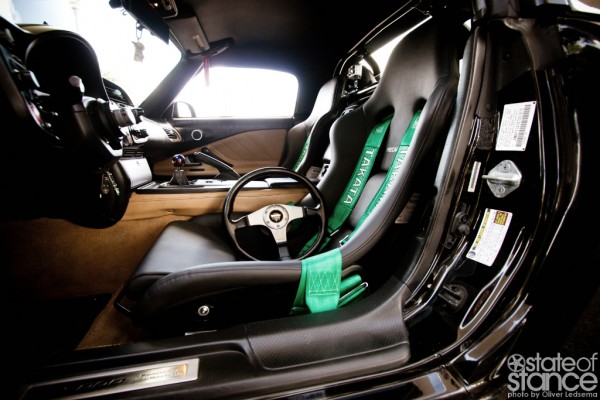 As many of you know, I am a RECARO fan and am even rocking a set in my personal vehicle. So when I got this press release I was very excited to share. It seems RECARO wants to touch base with thier fans and has gone social.
They are doing a youtube channel and a facebook fan page… what's next, a RECARO twitter?
Formula Drift Champion, Chris Forsberg, is featured this week in a new video campaign to celebrate the launch of the new RECARO Facebook and YouTube channel. Join us as Chris takes us for a ride in his Nissan 370Z on the streets of Long Beach and tells us why he chooses RECARO.
This seven part series celebrates the official launch of RECARO into the world of social media. Last week pro skateboarder and rockstar behind the wheel, Bucky Lasek, took us for a ride in his daily driver, a Porsche 996 Twin Turbo. 
Follow Bucky Lasek, Chris Forsberg and Dave Mirra as they give us an insider's view into skateboarding, rally racing, drifting, and why they use RECARO seats.  Get an exclusive tour of the RECARO production facilities and see how each seat is hand crafted right here in the USA.  See how each seat is assembled with every emblem, bolster, headrest, airbag, and wire installed by hand and not a machine! To join theworld of RECARO "Like" their Facebook fan page and you'll receive updated posts to new videos, giveaways (even a free RECARO seat), and more.
Next weeks episode features pro BMX rider andrally cross expert, Dave Mirra, who takes us through the back woods of Oregon. Come take a crazy ride and see what his Subaru factory team is up to. 
For more details visit:  Facebook     RECAROUSA channel