Sep

30
Tags
Related Posts
Share This
Forza 4 | Game on!
Words by: Leo Diaz
Photos by: Nick Mendoza
We were lucky enough to be invited to the private premier of the upcoming and highly anticipated Forza 4. If you're an XBOX360 owner, I know that you are counting the days until the release of Forza 4. A very thought out continuation of the Forza dynasty, this sequal by Turn 10 Studios has an estimated Oct 11th release date and boasts a big list of new features.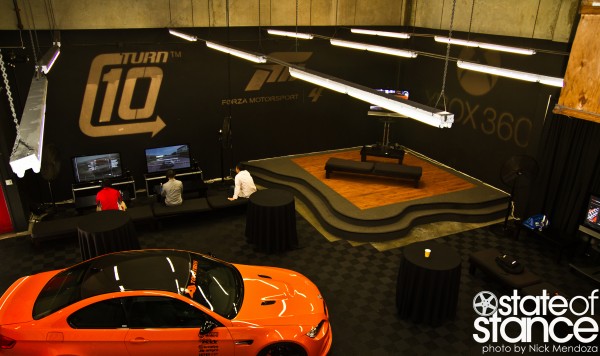 Don't worry; you'll be able to import your Forza 3 profile, allowing you the ability to transfer certain credits and gifted cars from your garage. Of course the catch is that the amount allowed is based on how long you have played the game and how many cars and credits you have.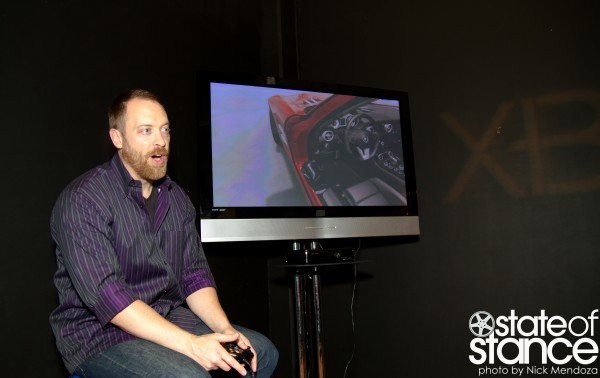 At the release a demo of the game showed that you will able to look into a corner using the new head tracking feature, allowing you to see where the apex is, and the cars around you. Another new feature called Autovista will allow you to walk around and explore inside your car using Kinect.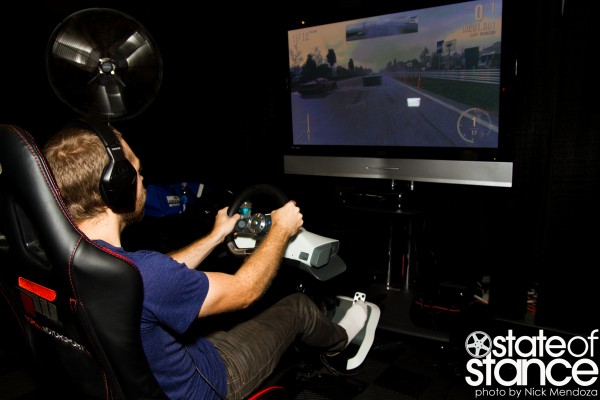 The career mode still exists; it is now called World Tour Mode. However, you better get your practice on. One of the new features is that the game adapts the difficulty to your progression in career mode. The game will collect a trend of data that it will use you see how well the AI must perform to properly challenge you. Talk about smart gaming!
We will be getting an advanced copy of the game this week and will do a full write up for all of you.
Until then, big thanks to John at idAgency, to Microsoft, Turn 10Studios & enjoy the pics from the premier.