Jul

19
Tags
Related Posts
Share This
NSCRA Round 3, Rain'd Out but not a Wash Out
As most of you know the NSCRA is a South Florida based Sport Compact Drag Racing Sanction hosting all their events in Palm Beach; founded by two ex-racers committed to bringing life back into what once was the heart of our import automotive community. The downfall sometimes to always being in FL is that our summers are known for rainstorms to appear on clear sunny days; drenching everything in its path.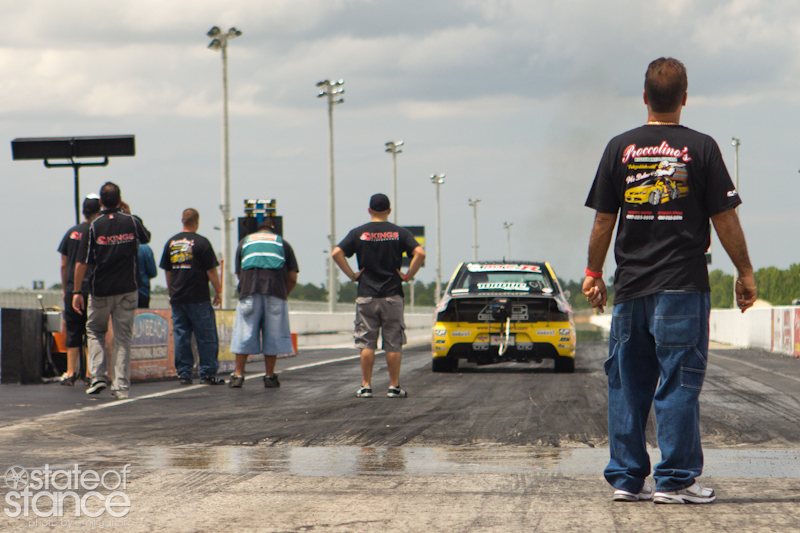 This Saturday at Palm Beach International Raceway was no different; what started out to be a great Saturday at the track, soon tuned into people taking cover in the nearest tent and hoping it didn't blow away with the gusty wind. Feet, shoes and socks soaked to the bone, show cars covered in water spots and a wet & slippery track seemed to have doomed the event. Then a pack of super heroes emerged from the Model Lounge trailer. Much like comic book super heroes; these saviors were also adorned in skin tight fancy colored outfits. Though these heroes were not beating up villains and stopping crimes, they did however turn what was about to be a wash out into a track side party.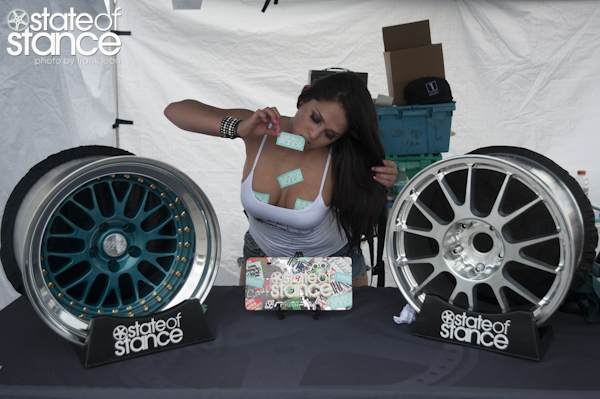 While the fans where being entertained by the slew of models constantly flowing from the model lounge; track officials were doing their best to dry and scrape the track in a vigilant effort to resume racing. However, even after many passes, the track would not be deemed safe for racing and as such the race was called.
Knowing that many drivers came form far to compete in this points series, NSCRA was not about to just turn them to the gates with empty hands. They extended all tech cards and entry cards for the next event in Oct and also awarded all racers 10 points in the series for just showing up. Now that is was I call being a stand-up group.
In the end Mother Nature did her best to shut down the activities, but it seems that fast cars and girls in bikinis prevailed in true "rain or shine" spirit.