Jun

30
Tags
Related Posts
Share This
NSCRA Round 3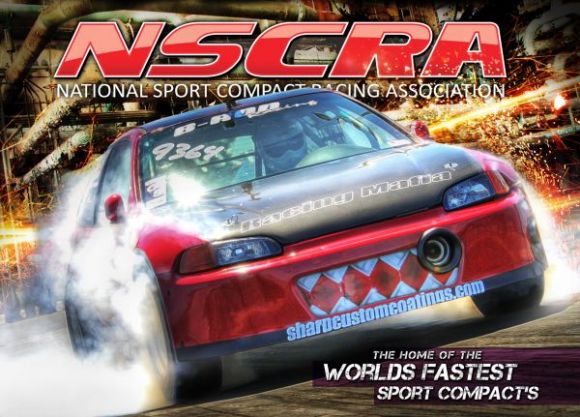 "Round 3" of the NSCRA 5 Round Sport Compact Series is changing it up and running Saturday Night July 16th at beautiful Palm Beach International Raceway (PBIR). Come and see "The World's Fastest Sport Compact Racers" lay it all out on the fastest 1/4 mile all concrete drag strip in the world.
We want to welcome all our new fans and the thousands or returning fans to Round 3. If you have never been to PBIR before we want to welcome you and make your first experience with the NSCRA and the track a great one. SPECTATORS will be entering at GATE 2 located on Hwy 710 (Beeline Hwy) and directed to the parking lot. Just a note, there are no coolers allowed into the track. Just visit our Island Food Zone and they will have everything you'll need to eat and drink.
We also offer VIP parking. This brings you and your ride into the track; we have a designated parking area that our staff will put you and your ride up close to all the action.· For VIP parking just continue driving to the main ticket box office at GATE 2, buy your VIP parking and we will take it from there.
RACERS
If this is your first time racing with us, we first off want to say thank you and of course GOOD LUCK. PBIR is an NSCRA/IHRA race track, you will need to tech your car with the track and check in at the NSCRA Racers tent located next to tech. Tech is open from 12pm to 8pm only so as soon as you get there go directly to tech. Click here to just go over the rules one more time
SHOW CARS
Flawless Expo Auto Show (car show) participants we are excited that you will be making history. You are going to be of the elite in the World. You were at the first Flawless Expo. Flawless Expo participants will enter thought GATE 2 drive into the main gate and at the box office pay for your registration and we will take it from there. (NOTE IF YOU ARE IN A CLUB OR WITH A GROUP YOU MUST STAGE OUTSIDE OF THE TRACK AND COME IN TOGETHER, A GOOD PLACE TO STAGE IS AT THE GAS STATION JUST SOUTH OF THE TRACK).For preregistered participants your packet will be at GATE 2 box office just show them your driver's license.
Event details: Round 3
Date: Saturday, July 16th, 2011
Location:· Palm Beach International Raceway (Formerly
··············· Moroso Motorsports Park) 17047 Beeline Hwy. Jupiter, FL 33478
Schedule:
Racer Gate open: 10am
Spectator Gates open 12noon
Tech open: 11am
Qualifying Round 1: 12pm
Car Show registration: 2pm
Car Show judging: 2pm-7pm
Bikini Contest: 4:15pm
Qualifying Round 2: 4pm
Eliminations Round 1: 5pm
Car Show presentation: 8:30pm
NEW:
Street Race Challenge ALL DAY and NIGHT!
Hot body contest hosted by Jessica Barton
Round 3 update to rules:
NSCRA LOGO MUST BE VISIBLE ON RACE CAR IN ORDER TO RUN FOR THE MONEY. NSCRA LOGO'S MUST BE
DISPLAYED ON BOTH FRONT SIDES OF THE CAR. NO PAYOUT WILL BE RECEIVED IF CAR RUNS WITHOUT LOGOS.
RACERS WILL NEED TO PROVIDE THE REQUIRED STICKERS. STICKER ARE $2.50 EACH can be bought at the track at the NSCRA booth or on line here
TECH WILL BE OPEN FROM 2PM-10PM ONLY. ALL RACERS NEED TO TECH AS SOON AS YOU ARRIVE
RACER PARKING WILL BE DONE BY CLASSES, WHEN YOU ARRIVE AT THE TRACK YOU WILL BE DIRECTED INTO THE AREA DESIGNATED FOR YOUR RACE CLASSIFICATION. PRO TEAM AND PAST CHAMPIONS PITS ARE NEAR STAGING LANES; WE WILL HAVE OVERFLOW PIT PARKING.
9 Heads-up classes:
$100 entry (Extreme/Modified Compact) payout $5000
$65 entry (Hot Rod) payout $2500
$65 entry (Pro Stock) payout $1750
$65 entry (Out Law Street) payout $1750
$65 entry (True Street) payout $1500
$45 entry (10.5 Index) payout $1000
$45 entry (11.5 Index) payout $1000
$45 entry (12.5 Index) payout $500
$45 entry (13.5 Index) payout $500
$35 entry (Fun Runs/Test &Tune)
$35 entry (VIP Parking)
$35 entry (Car Show)
$20 entry (Spectator / Crew)
The NSCRA has teamed up with State of Stance to bring you Round 3 on July 16th. State of Stance will be coordinating and operating the NSCRA Car show, Flawless Expo. Is your car built Flawless? Then bring it down to PBIR and show it off, there will be high end awards with specialty awards sponsored by State of Stance and CCW.
FLAWLESS EXPO LOGO MUST BE VISIBLE ON CARS IN ORDER TO COMPETE FOR TROPHIES. FLAWLESS EXPO LOGO'S MUST BE DISPLAYED ON BOTH FRONT SIDES OF THE CAR. NO TROPHIES WILL BE AWARDED TO CARS WITHOUT LOGOS. ·
FOR THE FIRST FLAWLESS EXPO WE WILL PROVIDE THE REQUIRED STICKERS. ADDITIONAL STICKER ARE $2.50 EACH can be bought at the track at the NSCRA booth or on line here
Awards:
Best Honda/Acura
Best Toyota/Lexus
Best Nissan/Infiniti
Best Subaru
Best Mitsubishi
Best Scion
Best Mazda
Best Euro
Best Old School Import
Best Truck/SUV
Best Other Import
Best Domestic
Best Bike
Best Ruckus
Best Club Participation
Specialty Awards:
Best Track Build
Best Stance
Best VIP
Cleanest Car
Best of Show