Jun

19
Tags
Related Posts
Share This
German meets US…
Zacdaniel here once more, bringing you something from my scene….
I'm going to use the words of someone well known in the SA VW scene about his experience when he drove this car on the day of the shoot. Will be using his direct words…
Driving a G60…. by Sean Maclachlan
Well, where does one start?
Main noticeable character about this setup coming from a NA and modern FI owner:
By no means is this a pedal down, low RPM lag then boost … it's just boost from the get go!
I posted on FB at sparrows this morning – (and I quote verbatim):
Quote:
Cold air coming in all over, speedo hops and jumps, rattle: back slide window, seat and roof lining; suspension dips and hits KONI rubber stops, scrapes constantly, min interior lighting, hardly any brakes … fcuk I love it! 😀 Wouldn't change a thing!
Every word true and to form.
Story goes –
Disclaimer – The car is not peeking – there is a lot of work to do engine wise and tweaking. Approx. 25% – 30% is still to gain from current once sorted. Also some suspension adjustments, tightening of mixed interior and exterior components. All for the love of the sport VAG 😀
Beginning:
She takes a while to settle, cold starts one needs to be patient, put aside 10mins of your trip in the beginning to idle, 1st gear rolling and initial warm up to the good old middle gauge white needle at 11:30 on the meter reading.
Once the above is achieved, there are no words to the unbelievable amount of power beneath your right foot, it requires some feathering of the throttle to ensure the rubber does not break away from the tar in 1st, 2nd and 3rd … this is a delicate process but after some km's I have it down to a T now … the 6k marker on the Tachometer approaches quickly while trying to navigate the front wheels in a straight line. Taken that I have a modern daily runner of 23 years older … to those that have the same pleasure of a modern daily … throw everything you use to drive out the window with knowing how to pedal and be prepared to re-educate yourself … with patience.
Something I noticed with this particular Maldino car in question, if not respected for some few seconds, you will pipe and come short … and that … is a certainty. You can just feel it in your lunchbox area.
Closing:
Why oh why did our German leaders not produce more FI charged production line model cars is beyond me … Having driven and owned many a VAG car (1600 carb, 2.0E, 1.9 TDI PD130, 6pot 2800cc, 2.0 TFSI, 5pot 2.3i, 2.5 5pot TDI) – each with their own attributes that make them unique and special in their own right in driving pleasure … this FI design and setup got lost to the way side IMHO in legacy days. Just knowing that the complete package is your transport getting from A to B … gives you that 'I wanna leave now and I don't care if we get there early' feeling …
I don't think any other car enthusiast (BMW, Ford, Peugeot, FIAT, Citroen, etc) can be as passionate and descriptive about this brand of motor car … this is why I will not change my brand … VAG For Life
P.S – Head turner? In a nutshell – If you don't start ignoring the constant mid traffic 'thumbsup' and 'cool car bro' conversations from fellow road users … you will be late to your destination by at least 15mins minimum. Everything wants to race you, you land up beating them off with a stick!
A small Spec list:
Interior
Wolfsburg Steering Wheel
Citi Golf CTI Gauge Consol and Gauges
Seats redone in Red Leather
Roof lining in Grey Leather
Exterior
BBS RS003 16″ Falken 205/40/16
Rear Axel Flip
G60 badges
BBS Body kit
Sportruck Logo Painted
Koni/H&R coilover combo
Engine
1.8 G60 Supercharged with mixed 1.8 20VT internals
Short Exhaust
Side Mount Intercooler
And on to the photo's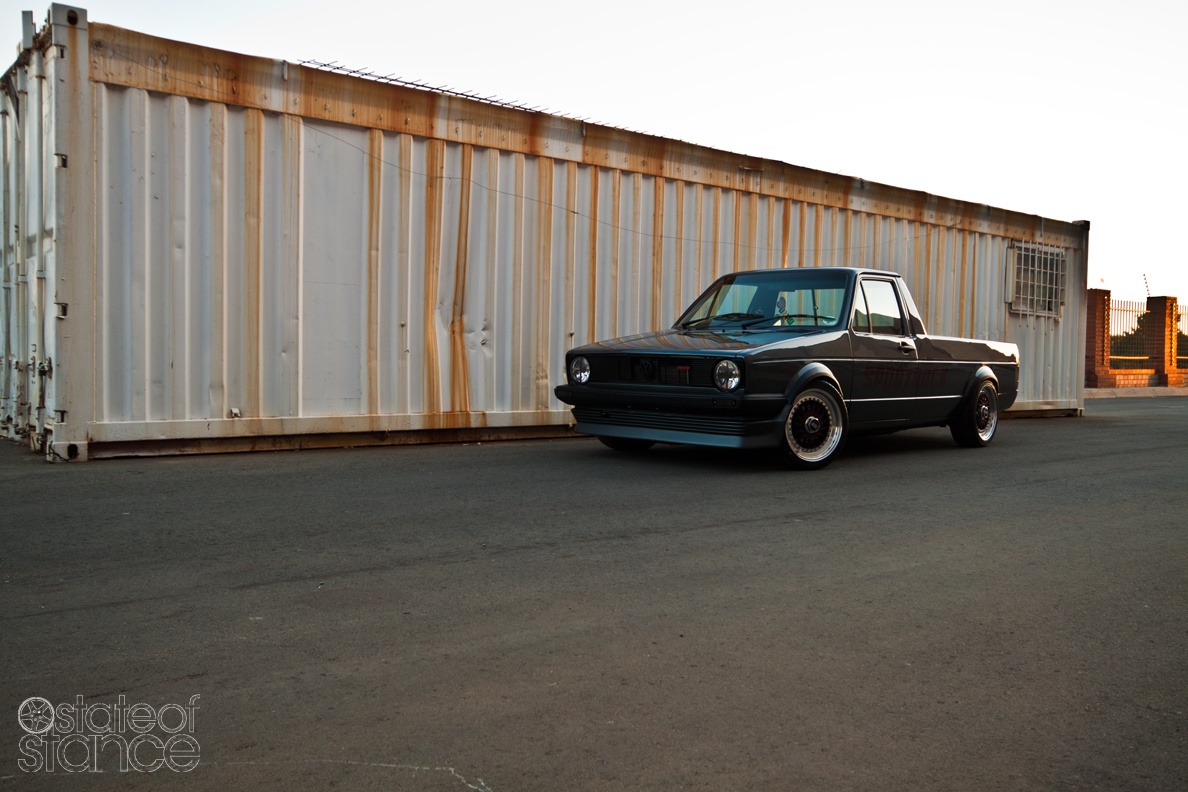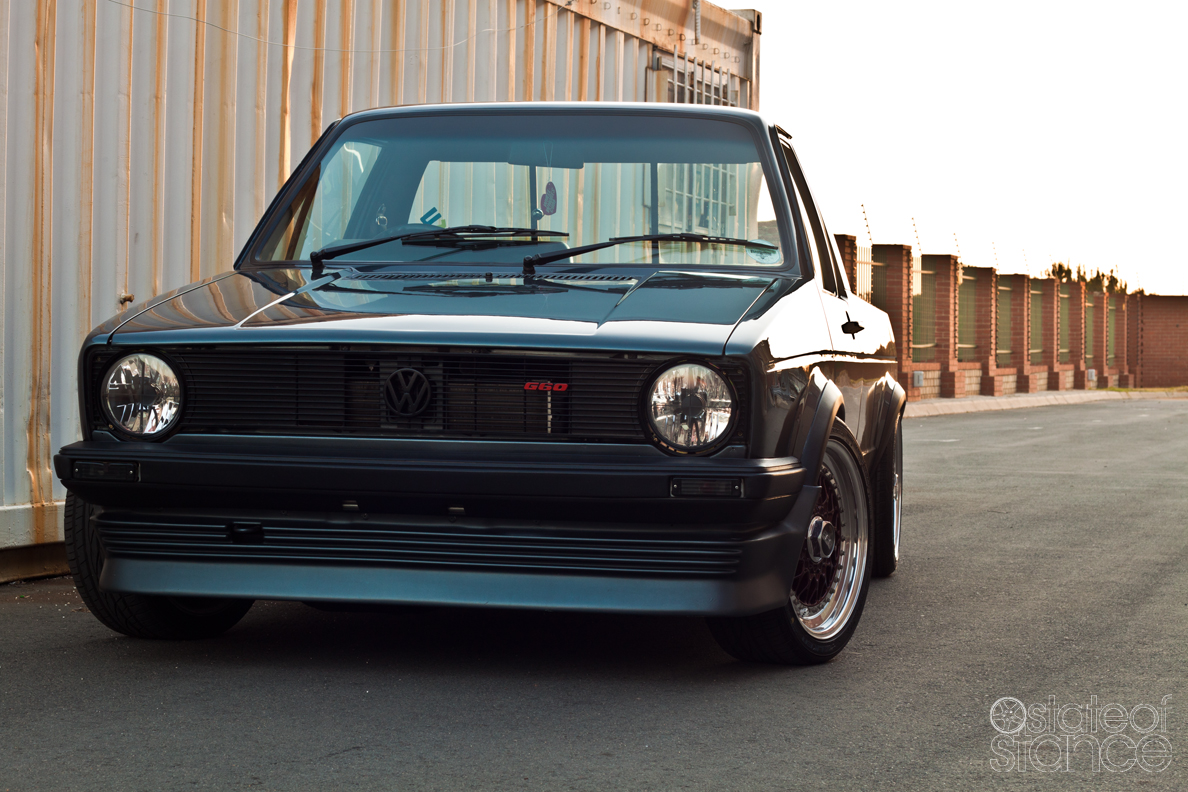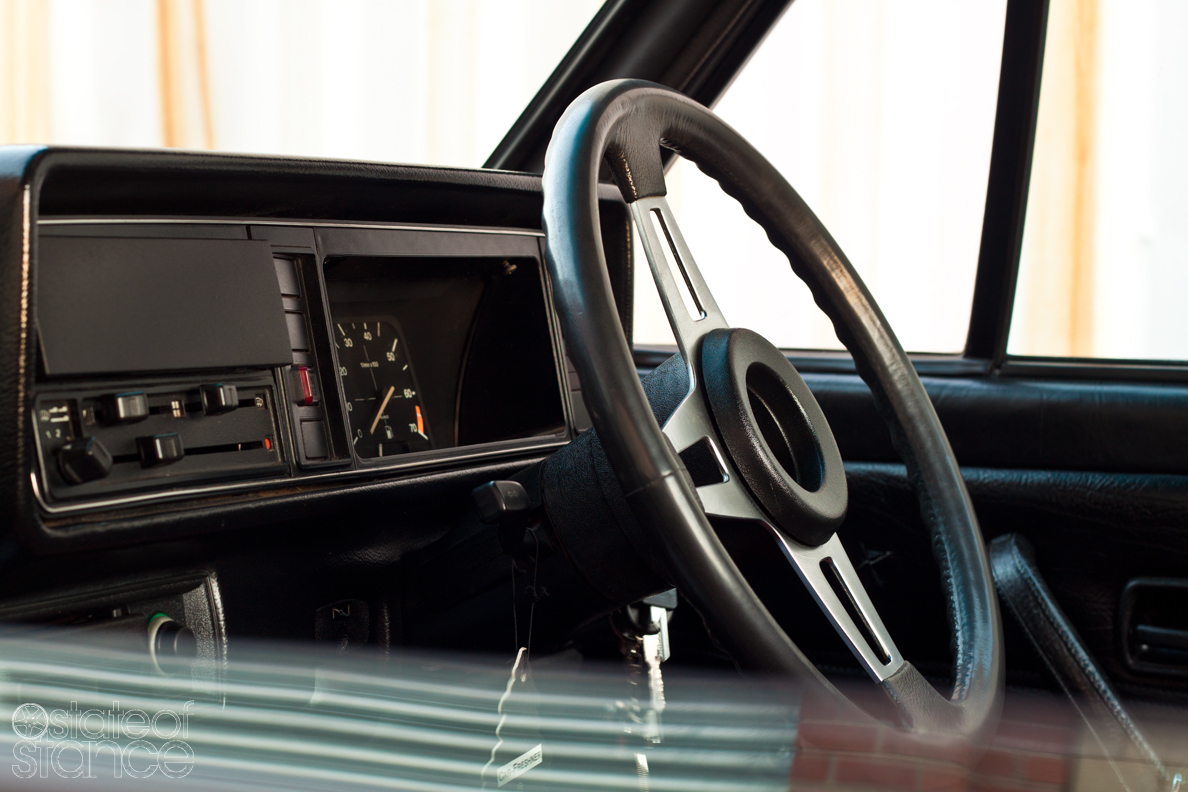 Owner: Aldo Rollandi
Words: Sean Maclachlan
Photo's: Zacdaniel van Vuuren