Jun

18
Tags
Related Posts
Share This
Friday Night Import
Hey SOS viewers Zacdaniel here form South Africa.
Don't really know what to write to you about myself and so on, so I'll get down to what I'm here for, Cars, Photography and Fun while doing it…
This shoot wasn't really a planned shoot it just happened, the owner Stuart messaged me asking if we can do a shoot, and as I'm one of those who just does things as they go, I told him sure.
So after work we hooked up and went out to go do it.
Get on the highway and wow the power of this twin turbocharged rotary was just so smooth as we slowly started off and as soon as we got 3rd gear, he opened it and not long after that we got to the 240kmph(150mph) mark and slowed down to 140kmph(87mph) due to traffic in peak hours.
We kept it at that speed till things opened up, and he planted it with the power being delivered with the feeling of the car having an endless tap of power, and almost seemed like there was some large big CC plant in there instead of the small block boosted rotary.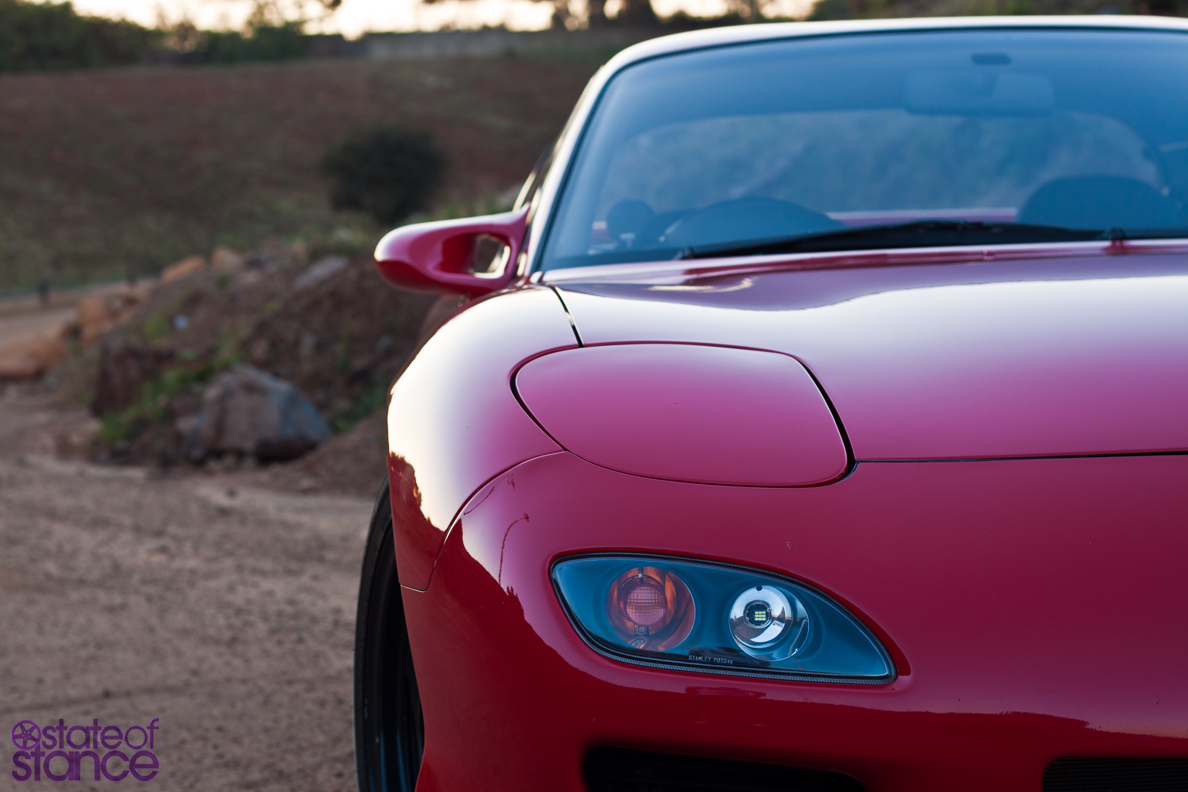 The car is mint, he calls it his weekend freedom, that one thing that when you get in it and start it you know all your worries go out the exhaust with the rest of the Bullshit.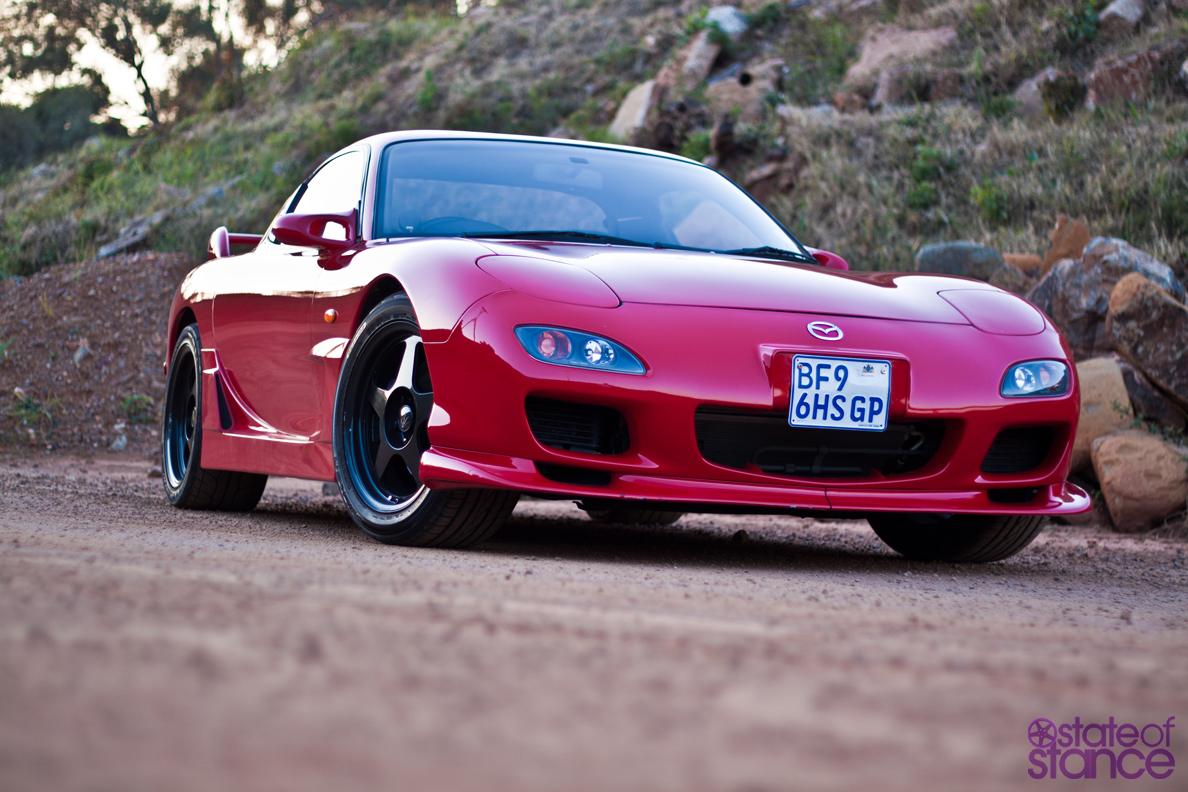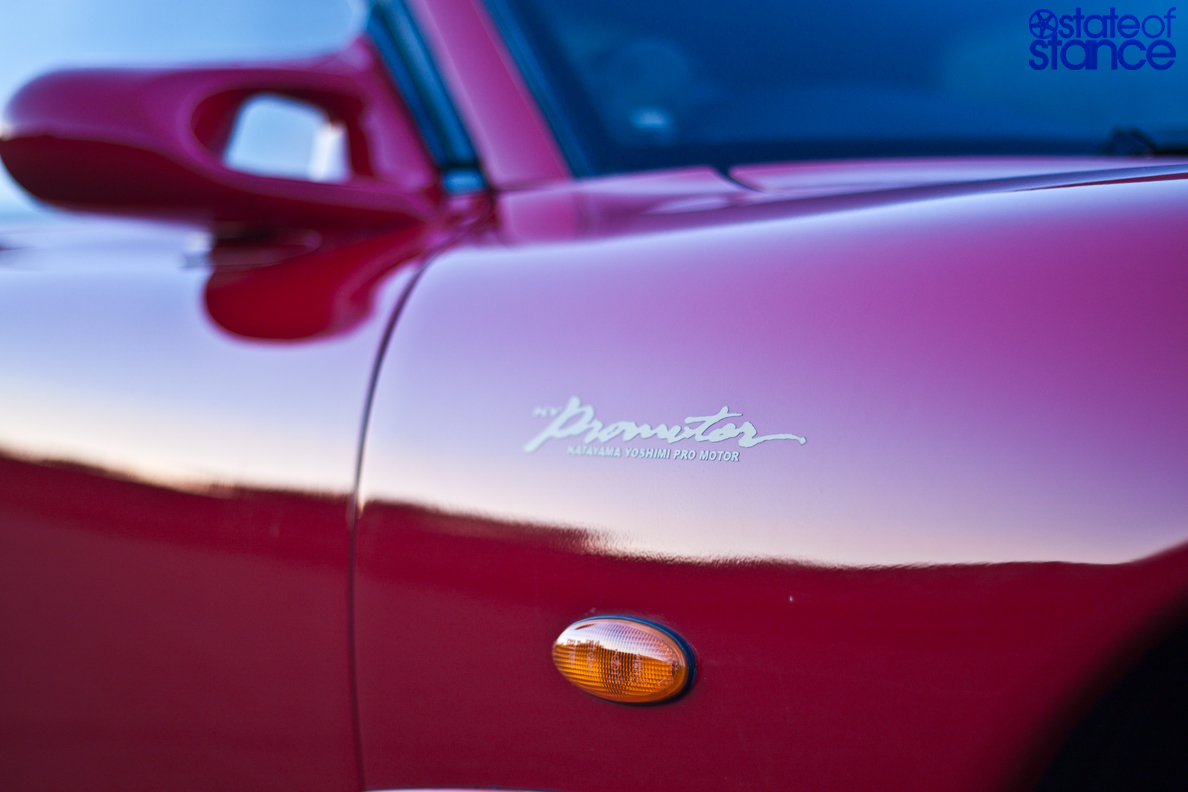 He imported a few weeks prior to the shoot and for the little time he has owned it already started with his own mods.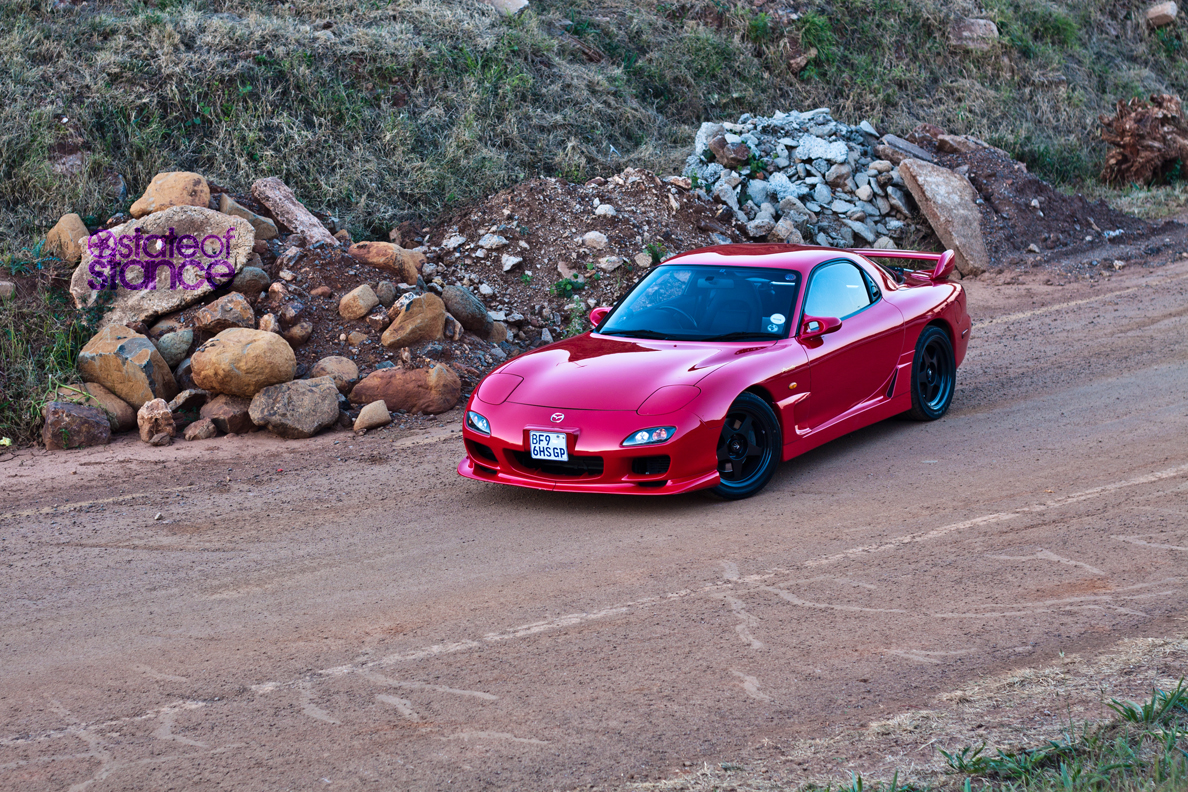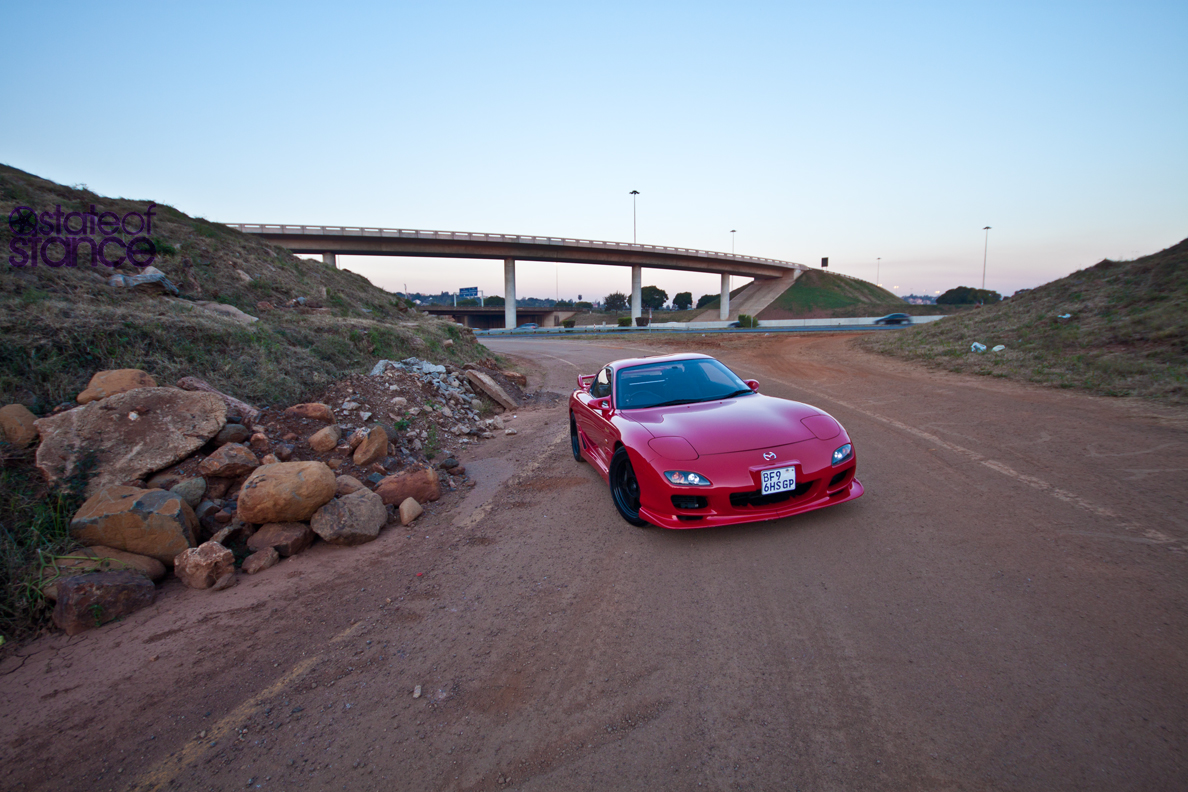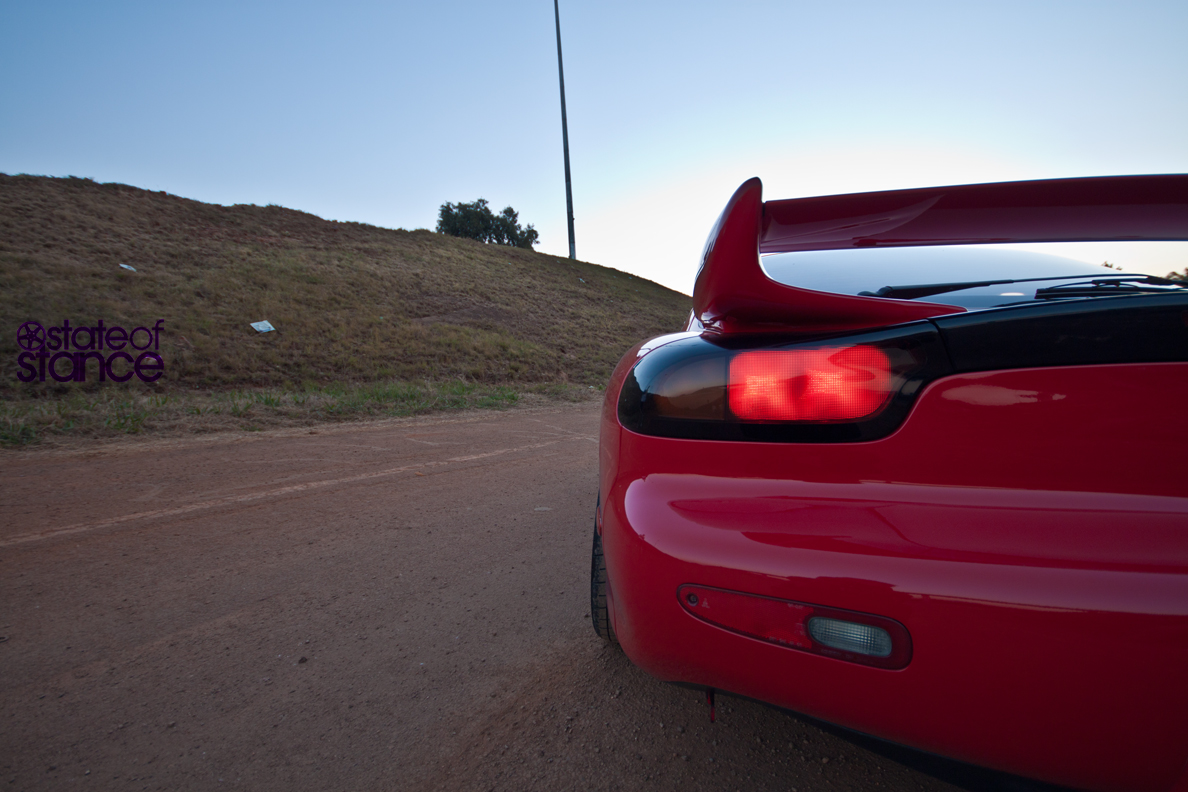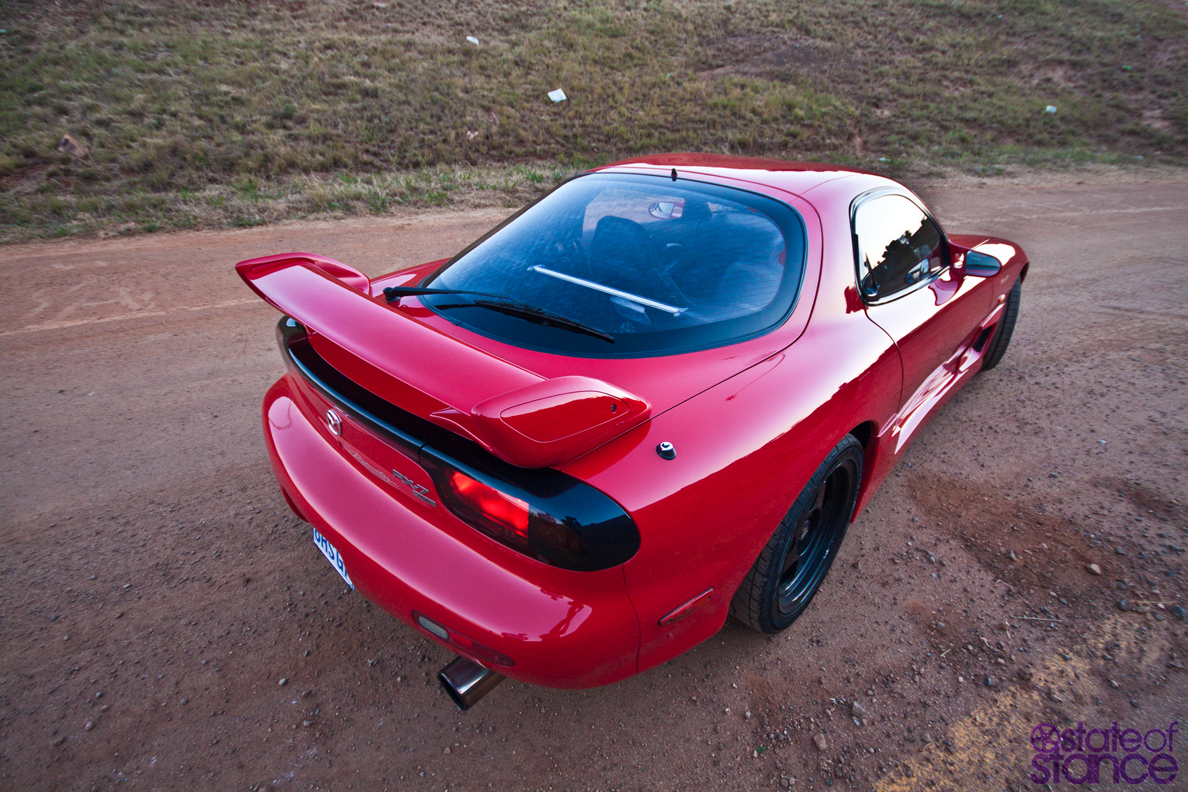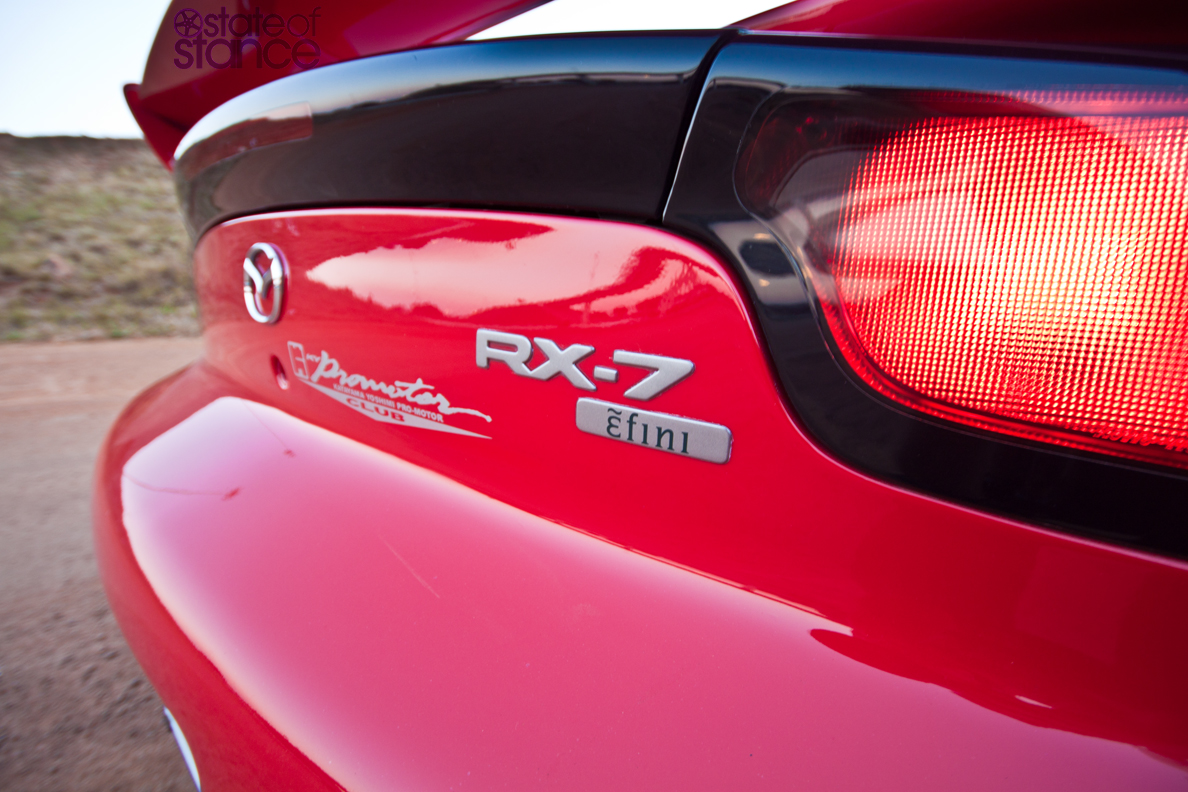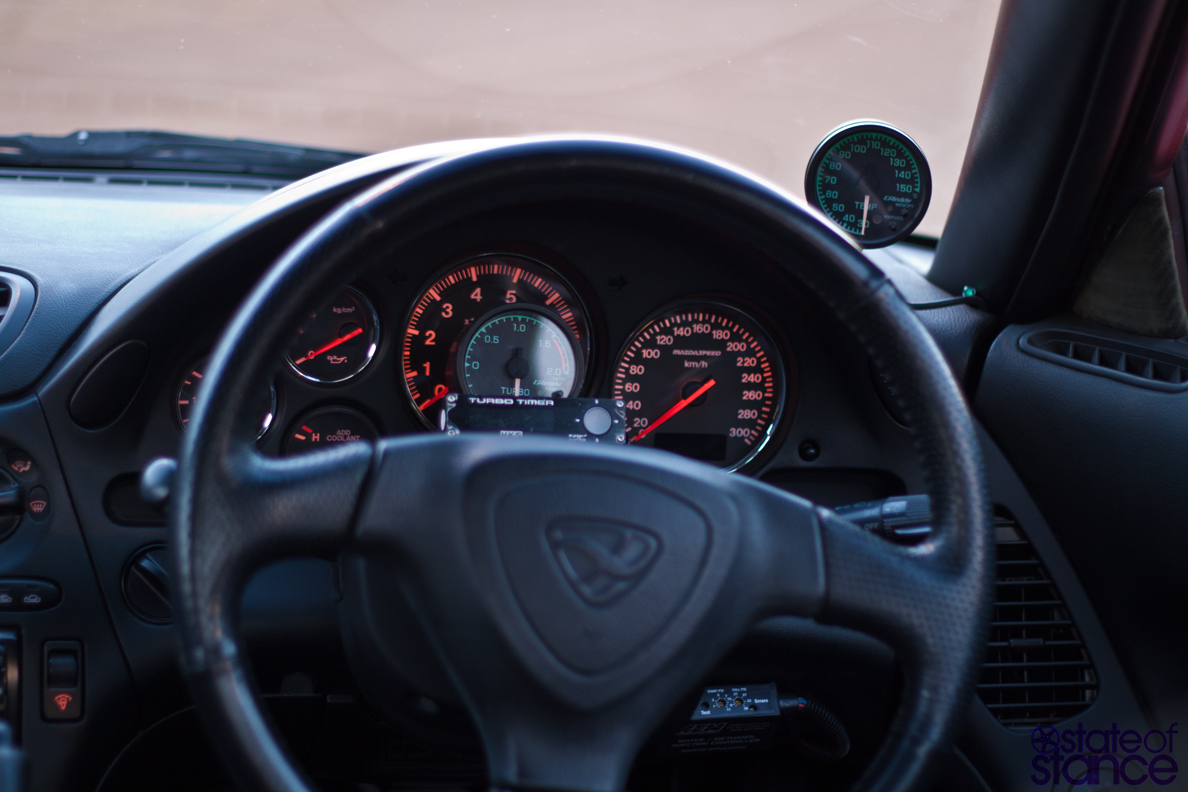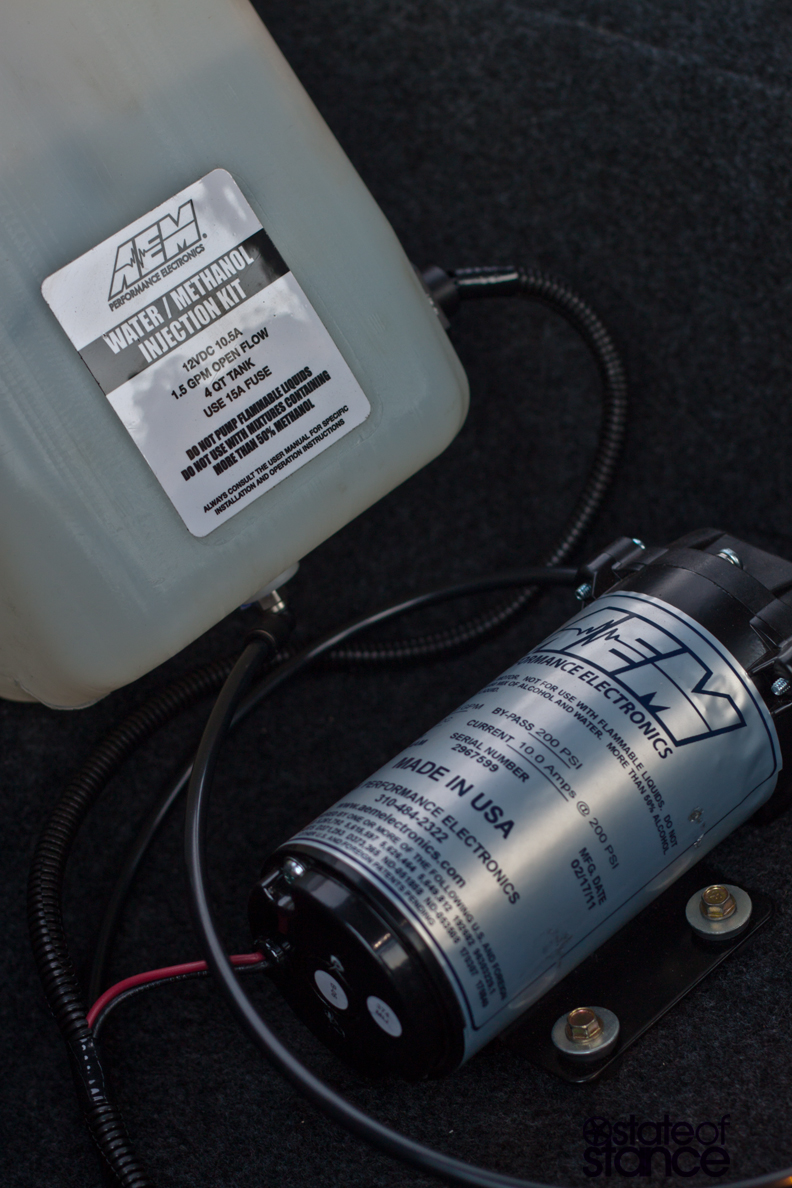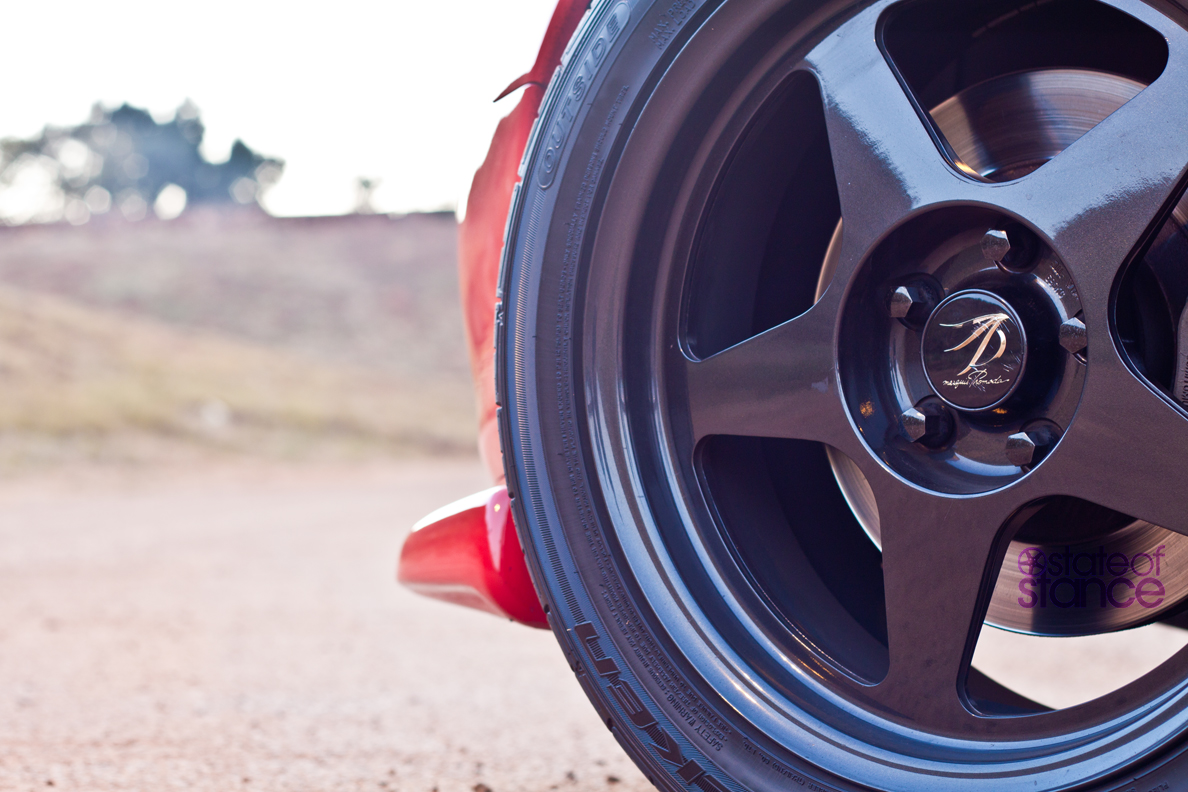 So as we were busy doing the shoot it slowly became cold and dark fast as the winter night set in.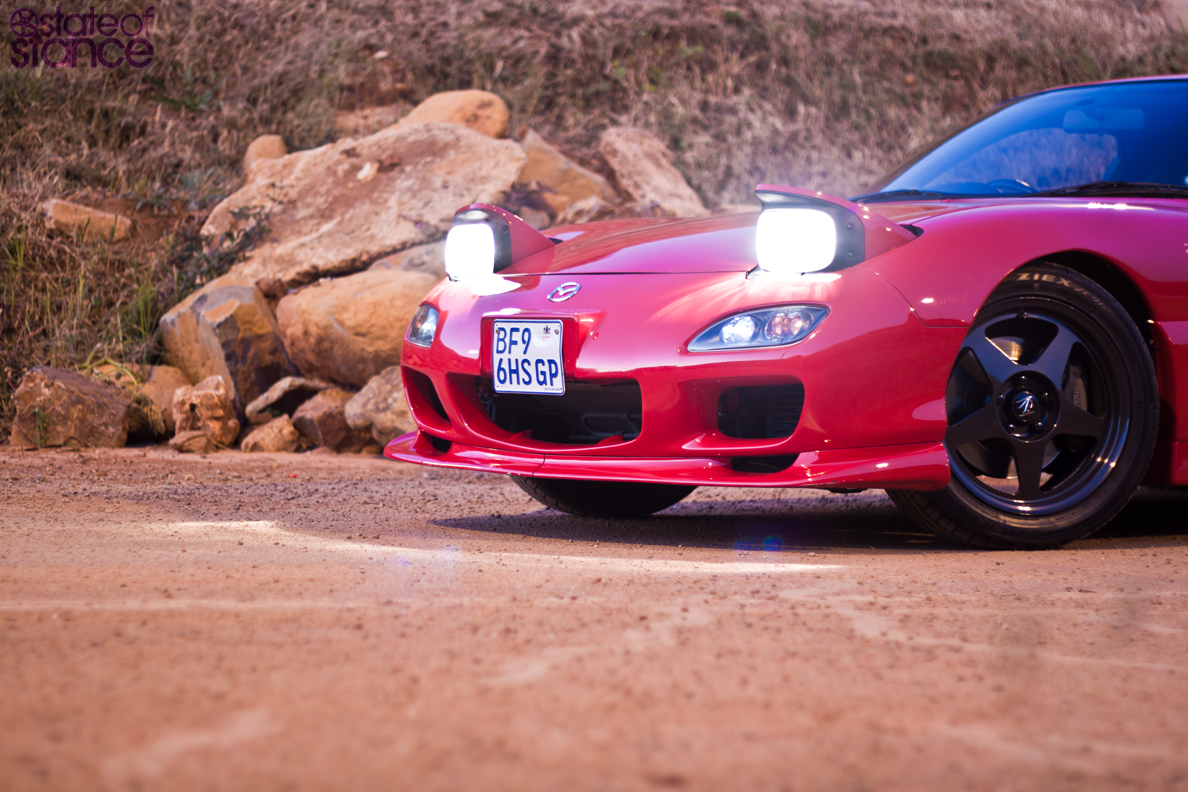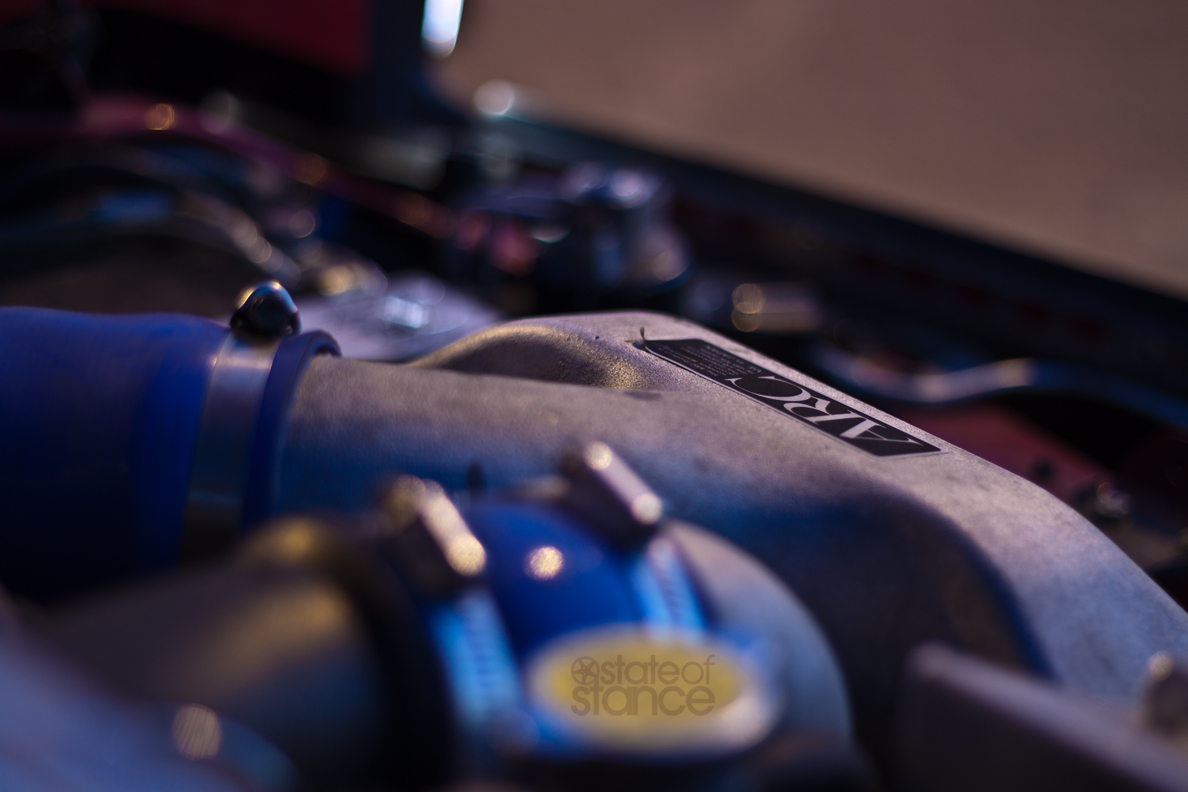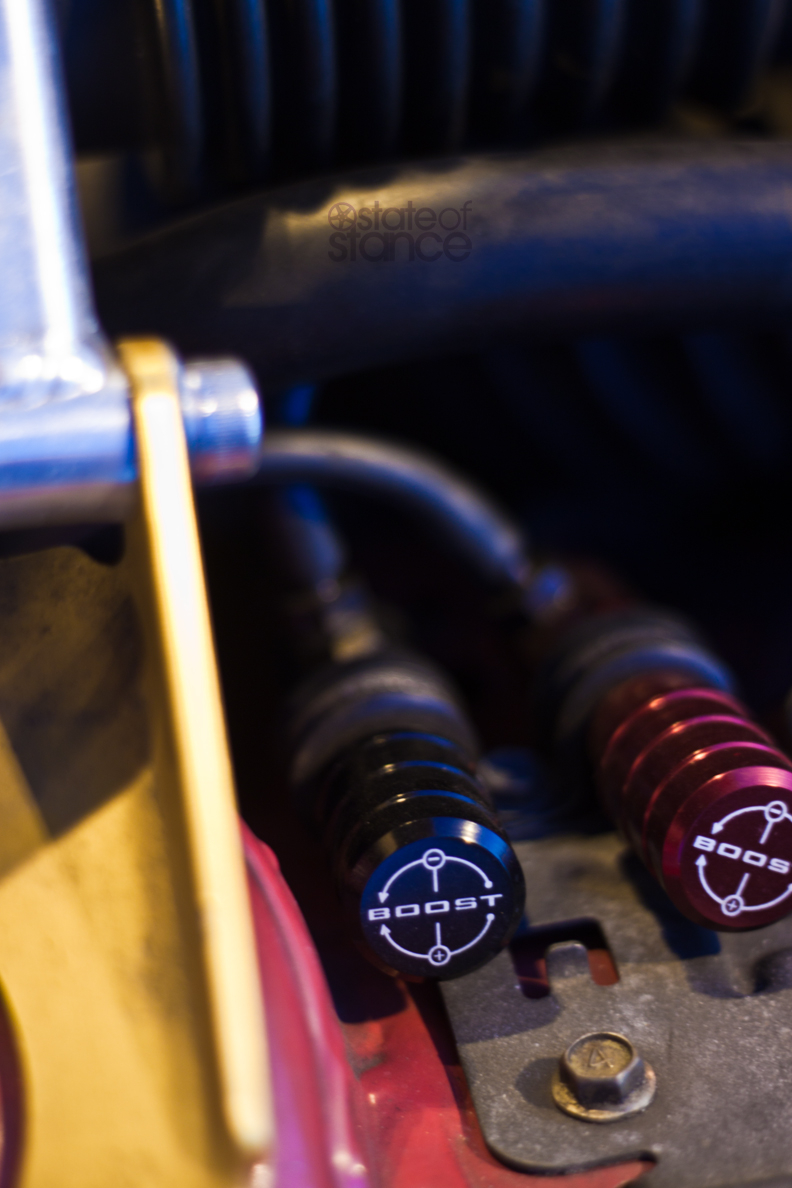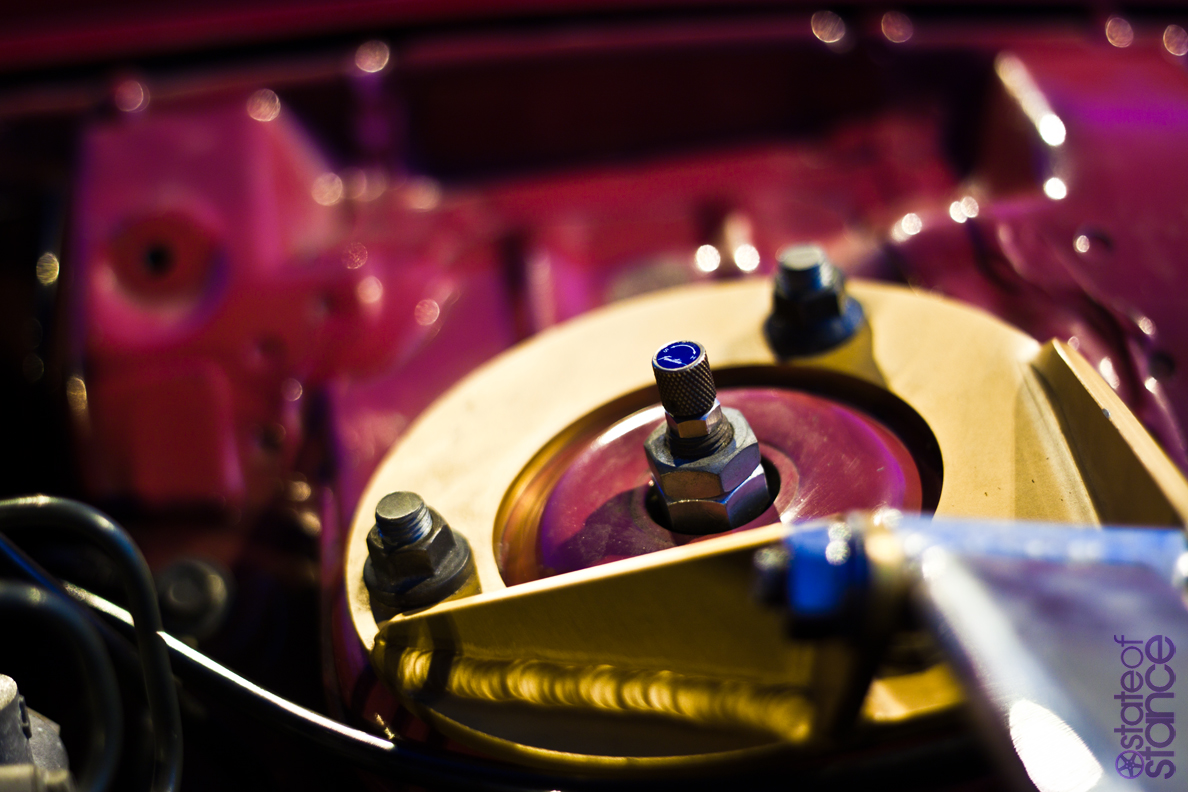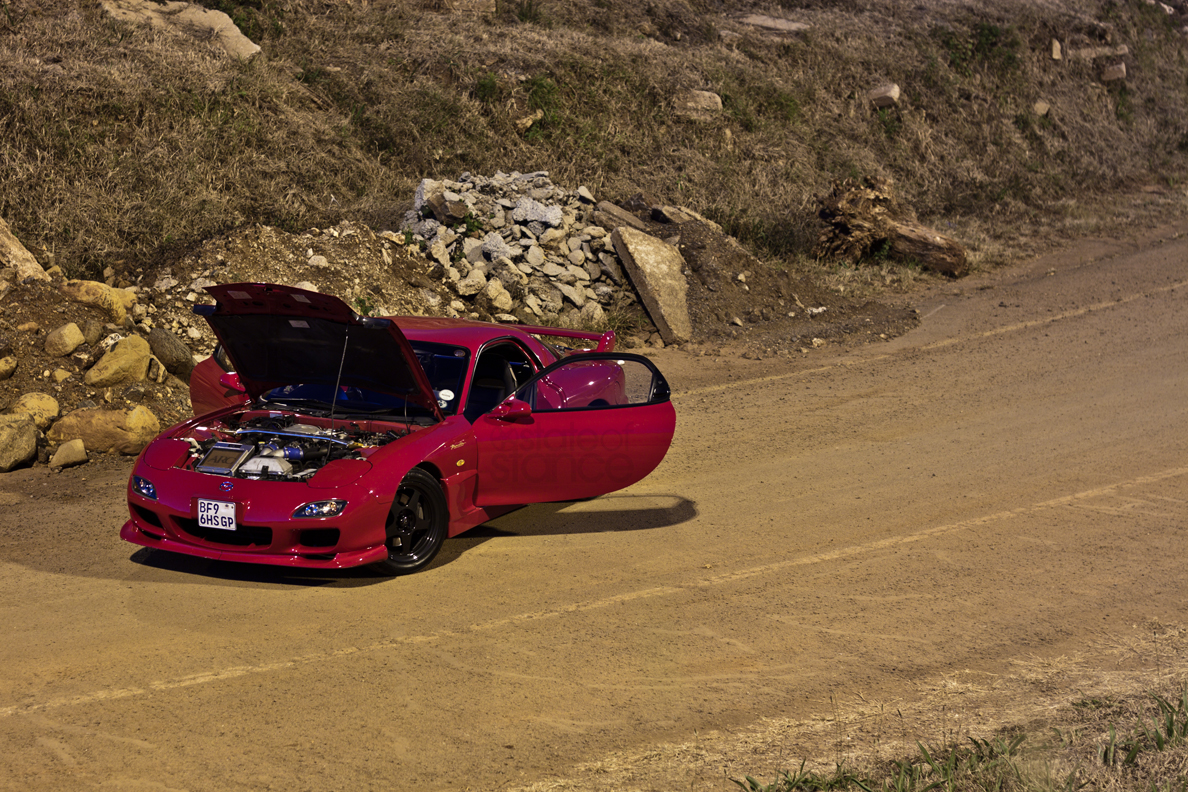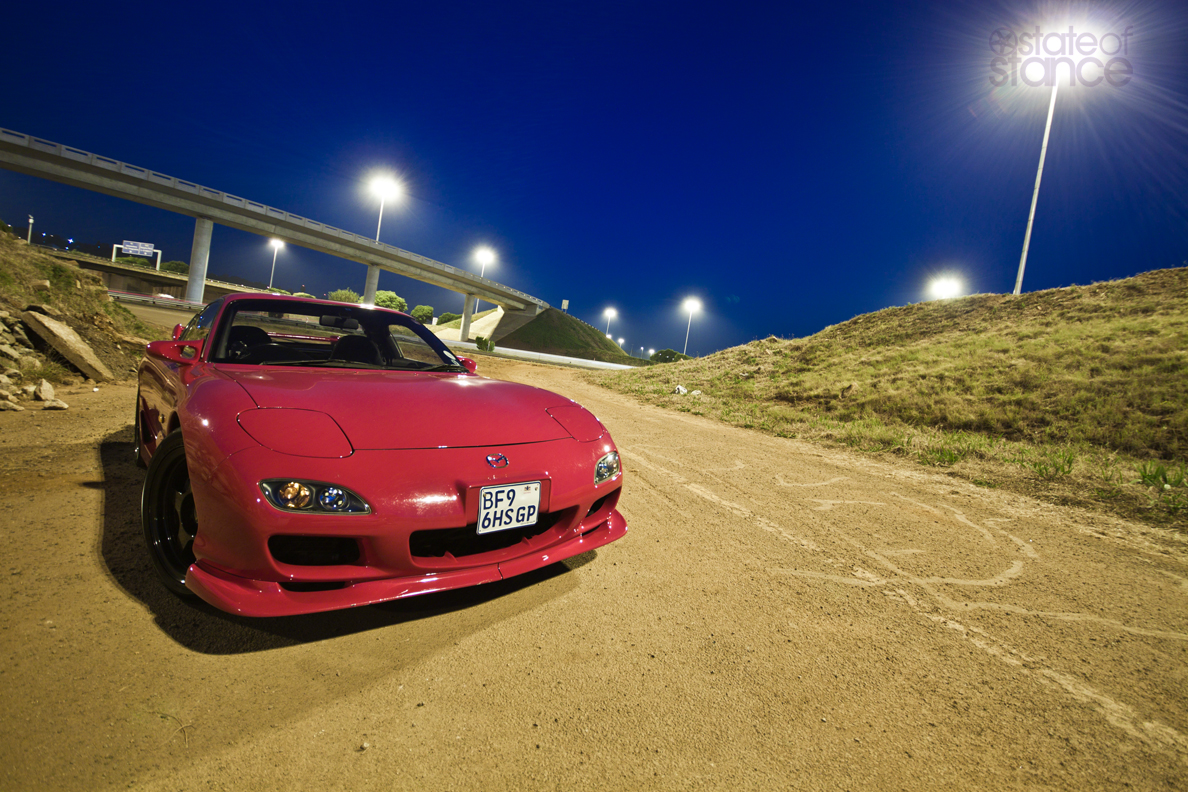 Specs about the car:
1992 Mazda RX7 Twin Turbo.
Exterior
1999 OEM Front bumper with OEM Splitter and OEM Rear Spoiler.
RS Pantera side skirts.
Desmond Regamaster Marquis Promada, Front 17x8j Rear 17x9j
ZEAL Function Coilovers.
Interior
Greddy Gauges, Boost and water temp.
HKS Turbo Timer
Removed the Rear Seats
Rear Cusco Tower bar
Alpine head unit
Engine
Katayama Pro Motor ECU chip
AEM Water Meth Injection Kit
Hallman Pro Rx boost controllers
ARC Intake
ARC SMIC
Mazdaspeed front tower bar
Kakimoto 76mm exhaust with de-cat
Power Specs
241whp before de-cat and watermeth kit, estimated at 270whp now.
The car isn't as low as I would like it to be but as he has only had it for a few weeks he has opt to drive then on a higher setting to get the coil-springs working and settled in.
So I hope to see it grounded in the near Future.