May

05
Tags
Related Posts
Share This
Hello from South Africa
Hello, I'm Divan Shepherd and I am happy to say that I will be bringing SoS fans and readers the car culture and the stance movement from South Africa.
Here is a peek into our scene, keep your eyes peeled, as I'll be posting up the goodies that my camera and I capture.
From Cape Town, South Africa, meet Warren Scheepers aka Skippy (Imperial Red Civic) and Maurice Frosler (Silver Civic) aka White Comet.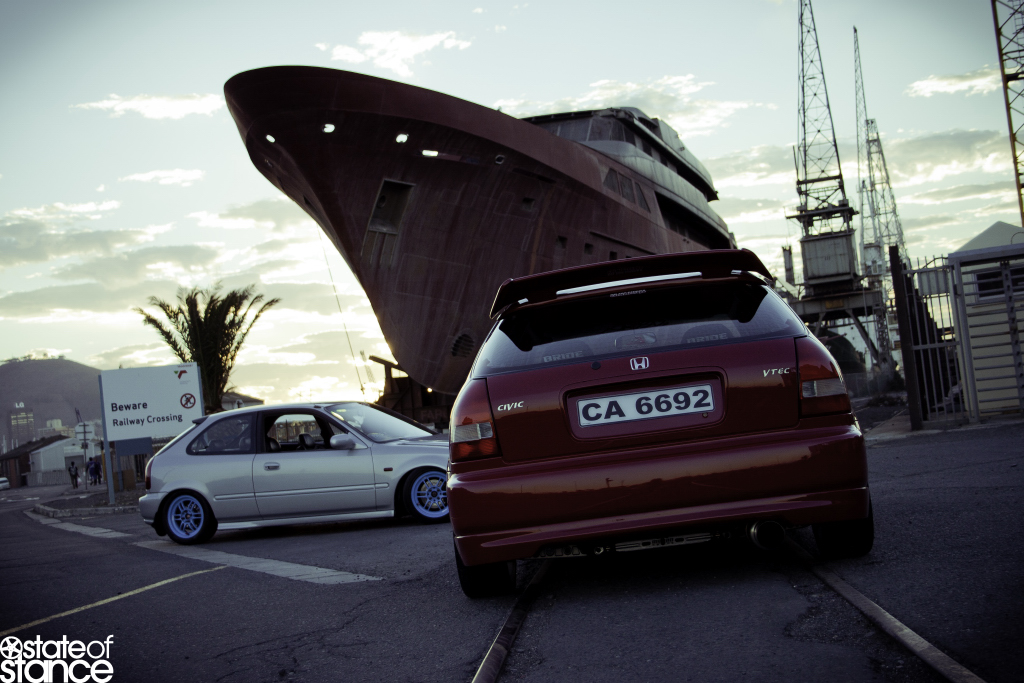 I've known Warren for a year, and his car has come a long way since our shoot in a container yard back then. The paint has no blemishes or swirl marks and it's only driven occasionally. Rear and front bumpers have been accented with a Mugen spoiler and the stance is adjusted thanks to Buddy Club coilovers.
Warren thanks Alfa bodyworks, Buddy Club South Africa, Wheelworx, Mag Addiction and Div Photography.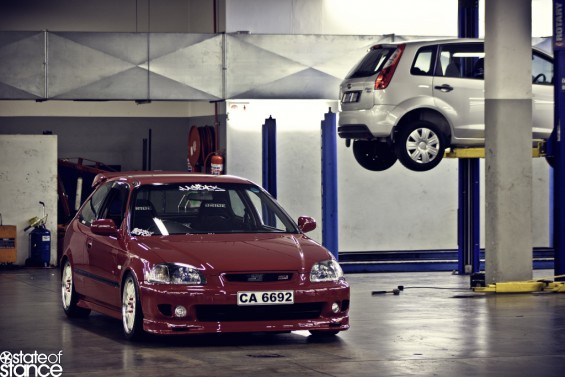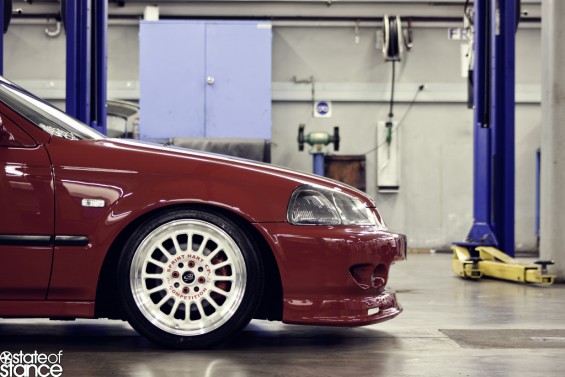 Maurice was a hardcore racer, until the stance bug bit him in January. This beauty has being undergoing a huge makeover since. A set of Enkei RPF1 with a bit of color change made it stand out from the rest. Riyaad of International Rim Repairs made this happen with an insane Porsche 911 GT3 Blue. Maurice seems to be afraid of heights, and is attempting to get his car closer to mother earth via his adjustable Megan suspension.
Maurice would like to thank his family and friends that supported him with the build, Hotstuff Racing and Nispec,  International Rim repairs, Uncle Salie(Carbon Wrap), Jun Spec, Wrapmaster(Gareth) D bose and Div photography.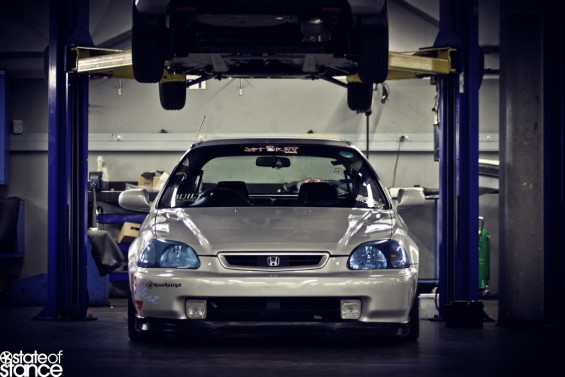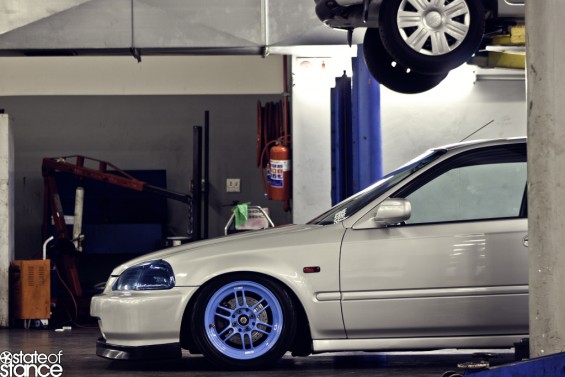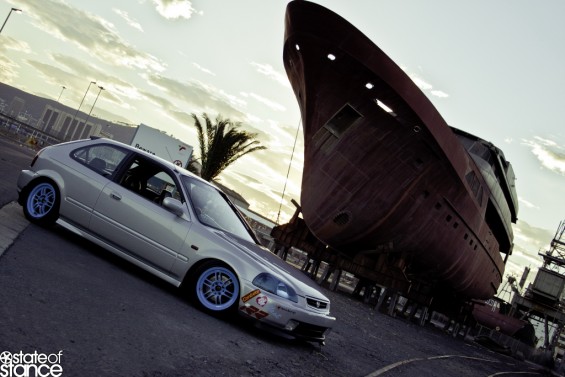 Keep an eye on these two stanced craved Hondas as I will be updating you as their builds move forward. But for now, check out all the pics of Warren's and Maurice's EKs below