May

04
Tags
Related Posts
Share This
The Seventh Letter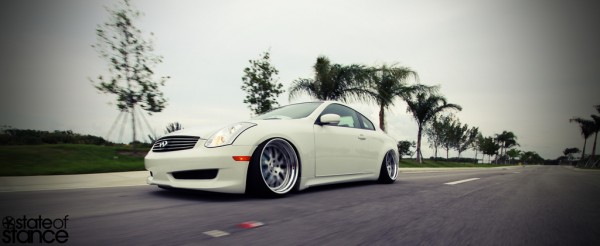 We all want to roll hard. To have that mean stance that says "I'm the boss!" And of all the cars that pull that look off, this is by far my favorite. The G has always been to me, a GQ version of the Z; a wolf in a suit so to speak. So it comes to no surprise that when this Seventh Letter roll up next to you, you just tuck your tail between your legs and stare.
Brian's set-up is neck breaking. Rollers are 20×10.5 & 20×11.5 with an aggressively stretched 235 & 265 accordingly. The fenders kiss the fully polished lips courtesy of Stance gr+ coilovers. All this stanced sexiness comes to a jaw dropping halt thanks to a uber jdm Project Mu big brake kit.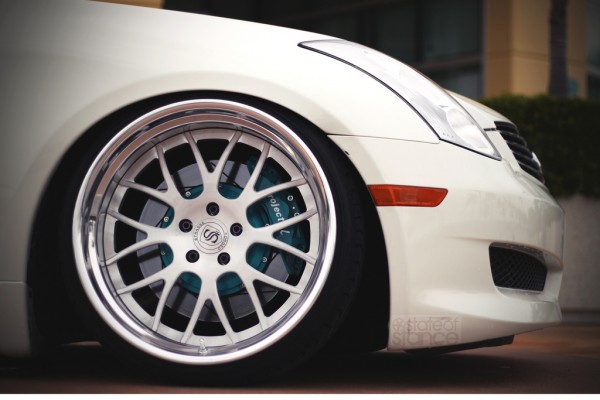 What's next for Brian and his G? Only time will tell, but I will say this, when I saw him at last Wednesday at the weekly meet he had a smirk on his face and an ace up his sleeve. Don't be surprised if we revisit this car in the future as we follow the life of this G.
If the stills are not enough to fill your appetite, then here is video coverage that is sure to make you drool.
Owner – Brian Scott
Photography – Sergio Ramirez
Videogrpahy – Hector Chacon