Apr

12
Tags
Related Posts
Share This
The Blues Never Looked So Good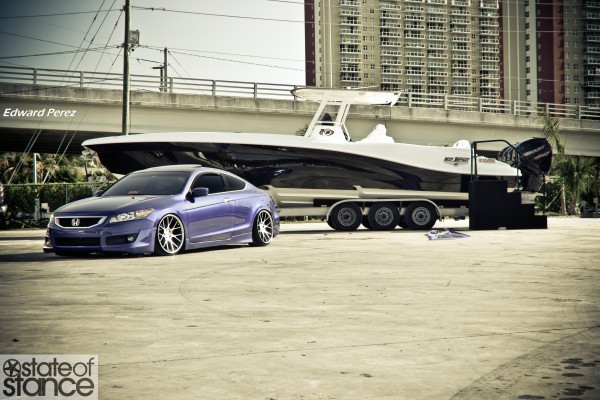 My coverage of Jorge Alvarez's  Honda Accord during the v2Lab's Big Meat did no justice to his build. What you see here is carefully thought out masterpiece.  Courtesy of a Megan coilover set up, the set of Vossen CV2's, which are a crazy 20×10.5 all the way around, fit just right.
Some of you may be asking: How does Jorge handle  the streets of Miami, on a 245/30 tire set up? Riding static with  tuck&poke. I asked him the same thing and his answer came at a time where we are pulling into a steep driveway…    …All I heard was the sound of scrapping metal."Welcome to my world" Jorge replied.
To ride like this, there must be a mutual understanding between the driver and road. If you're new to the stance movement, then you will need to accept the inevitable.
When you want to be Lower | Wider, scrape happens.