Mar

30
Tags
Related Posts
Share This
More Winning than Charlie Sheen
Here on the East Coast we do things a little different than the Left Coast. When it comes to music, we prefer fist pumping house to urban hip-hop. When it comes to fashion, we choose button downs and dress shoes to tees and Birkenstocks. When it comes to women, we prefer a brunette in a mini to a blonde in jean shorts. And when it comes to winning, we choose Volk Racing over a tiger blood induced roof top, weapon wielding escapade. Sorry Charlie, we love you anyway!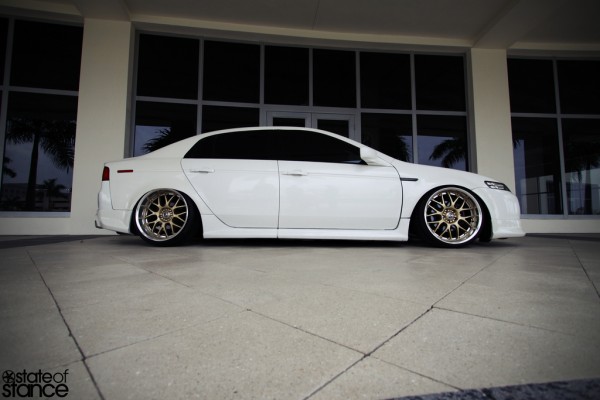 Miguel's TL is the perfect example of this. Sitting low and wide on 19×9.5 +19 and 19×10.5 +17 Volk Racing SF Winning, his rim tucking escapades through the city streets are neck breakers to say the least. The insect decapitating lack of ground clearance is courtesy of Megan Racing coilovers.
Sergio sent me the pics last night and after looking at them closely Miguel's car has by far become one of my favorite TLs. Miguel, you sir; are wining!