Mar

06
Tags
Related Posts
Share This
DAFT PUNK x CocaCola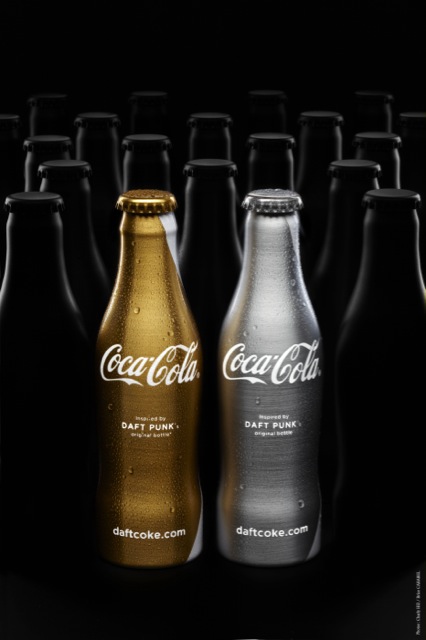 Daft Punk has imagined and recreated an exclusive item for Coca-Cola. Sold in a limited and numbered set called "Coke Club 2011" these will be an exclusive item for France. Inspired by the group, these two bottles are tinted gold and silver, reminiscent of the symbolic colors of the helmets of Daft Punk.
Although just a splash page for now more information can be found at www.daftcoke.com when it goes live in May.
Personally, Daft Punk is my favorite thing…..ever. I was excited to see them come back after 4 years and do the soundtrack for Tron and now even more so that they are doing a collaboration with Coca Cola. Not just because I am a Daft Punk fanboy, which I am, but in hopes that this means that they will be working on more tracks, coming out with an all original album (not just a soundtrack, that doesn't count), and touring soon!
Source: spoka
Car related? No. But we're State of Stance and we like to bring a little bit of everything to the table. Hence the Urban Pulse section where we bring you the latest news and coverage on everything from art shows, fashion, and anything we are into and think our readers would be interested in as well. Enjoy!