Mar

04
Tags
Related Posts
Share This
Double Vision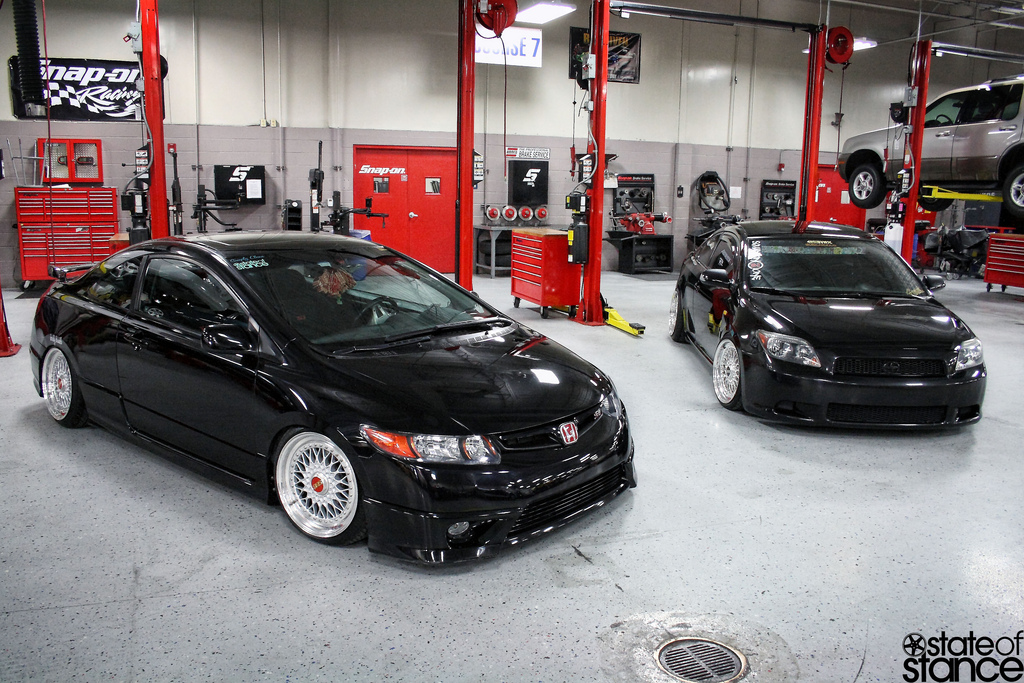 In the scene, there is no wheel more coveted than the always infamous BBS RS, a classic mesh design that has surpassed the years and remains ageless. Morphing from a vintage build to even the most late model cars, it continues to catch our eye. As did these two black beauties both sporting the mesh goodness so sexy that I think they beat Charlie Sheen's Goddesses.
Hailing from the West Coast of Florida is Sam Hussein. Sam's tC is unlike many I've seen. While most Scion owners go the route of flashy mods and car show builds, Sam went the opposite direction and built a clean and simple ride that sits low and wide. Once sitting on concave wheels, he was always in the purist of RS's especially after seeing FKS' own AP1 built by Ramon Collazo. (I wouldn't be surprised if I saw Sam rolling an S2000 sometime soon).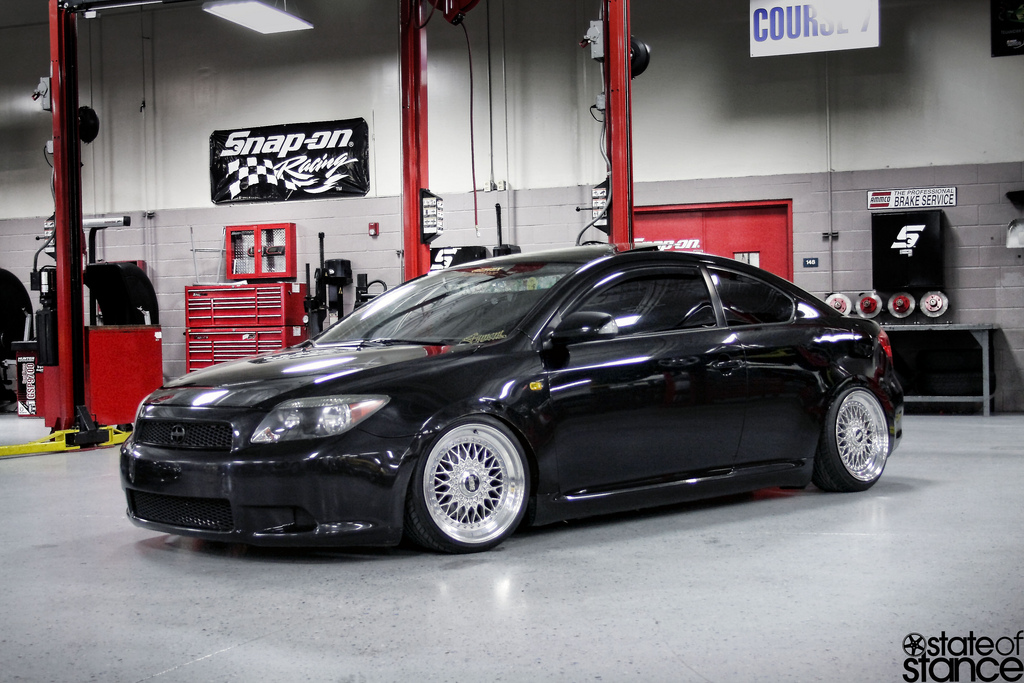 Hailing from the East Coast of Florida is Carlos Rodriguez. Carlos like Sam has had a love for BBS RS's for quite a while, so it was only a matter of time before his super clean Civic pop'd up rolling around South Beach with a shiny set of RS's fitted and tucked. Carlos, being an avid reader of State of Stance, was in contact with our staff and was very excited about the RPM event that took place at the UTI Orlando Campus.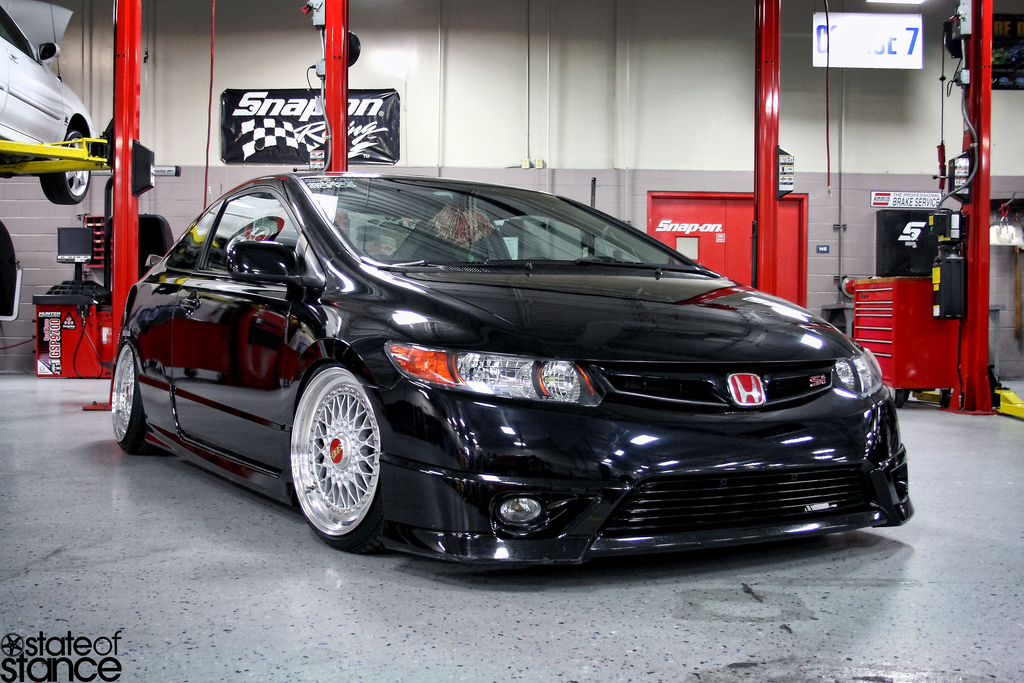 When I saw both Carlos' and Sam's cars at the event, I knew at that moment that I wanted to shoot these cars together. East Coast FL meets West Coast FL in Central FL… its like a planetary alignment if BBS RS's!
After the event was over, Carlos, Sam and photographer Adam Frandsen took over the UTI shop and this is what happened. Enjoy!