May

11
Tags
Related Posts
Share This
Real Steel | Part 3 of 3
Real Steel | Part 3 of 3
Snow White and the Four Steelies
Photography by Divan Shepherd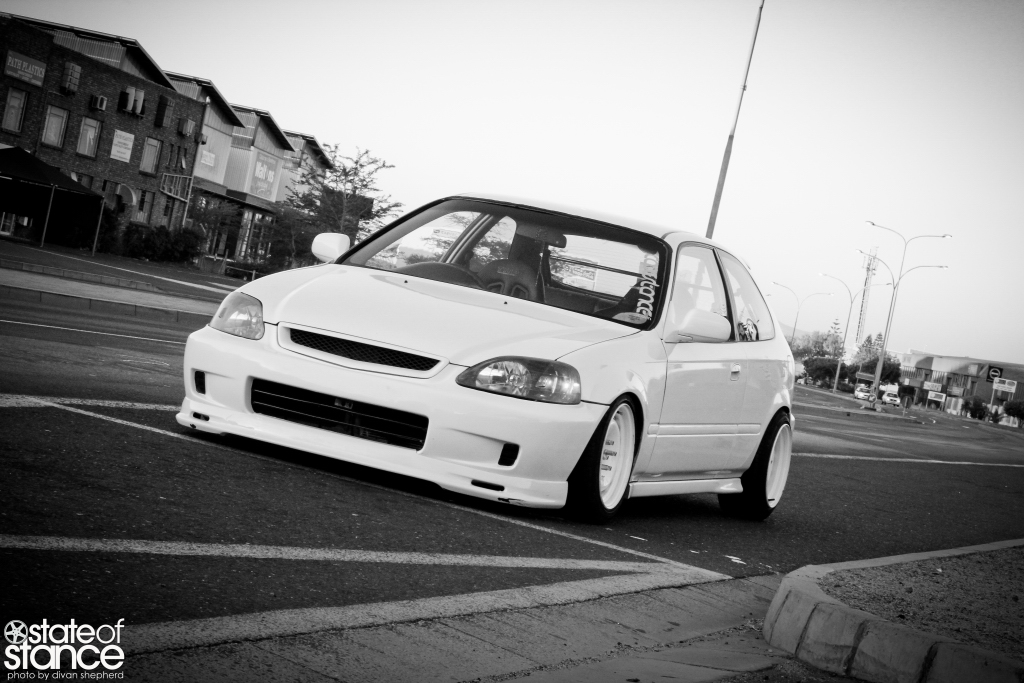 We make our way back to Cape Town, South Africa to bring you Real Steal Pt 3. As you may remember a few features back, we brought you two civics that had taken the Cape Town stance scene by storm. These two very unique vehicles are proof that the scene reaches every corner of the globe.  This Particular vehicle has been given the full head to toe white out treatment. The Civic sits on Renault steelies that have been custom tailored to 15″x8″ and 15″x9″ respectively.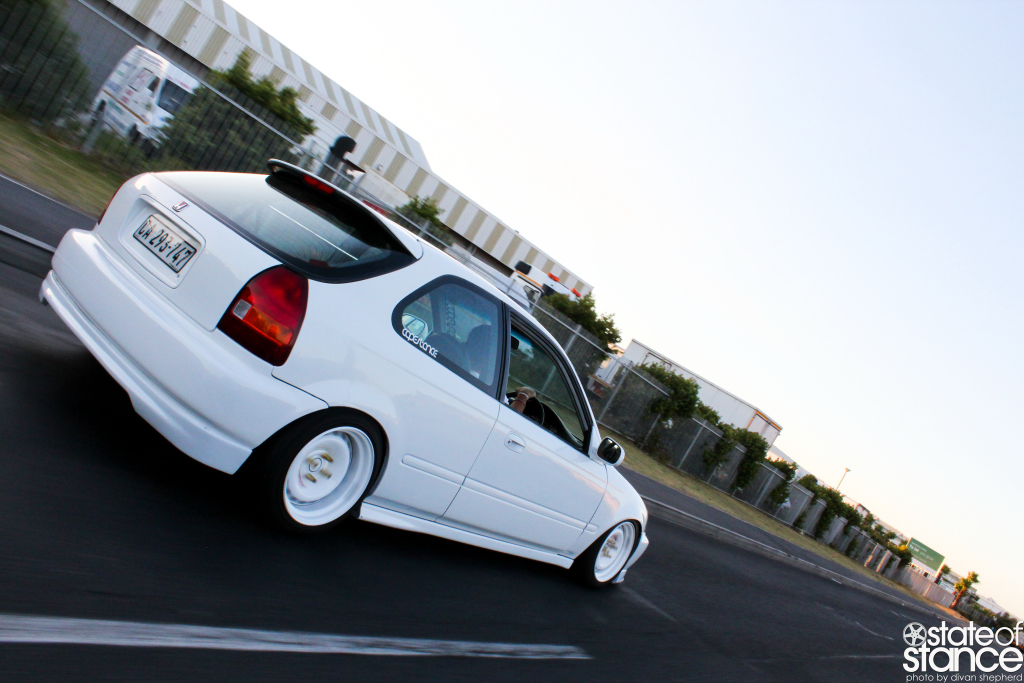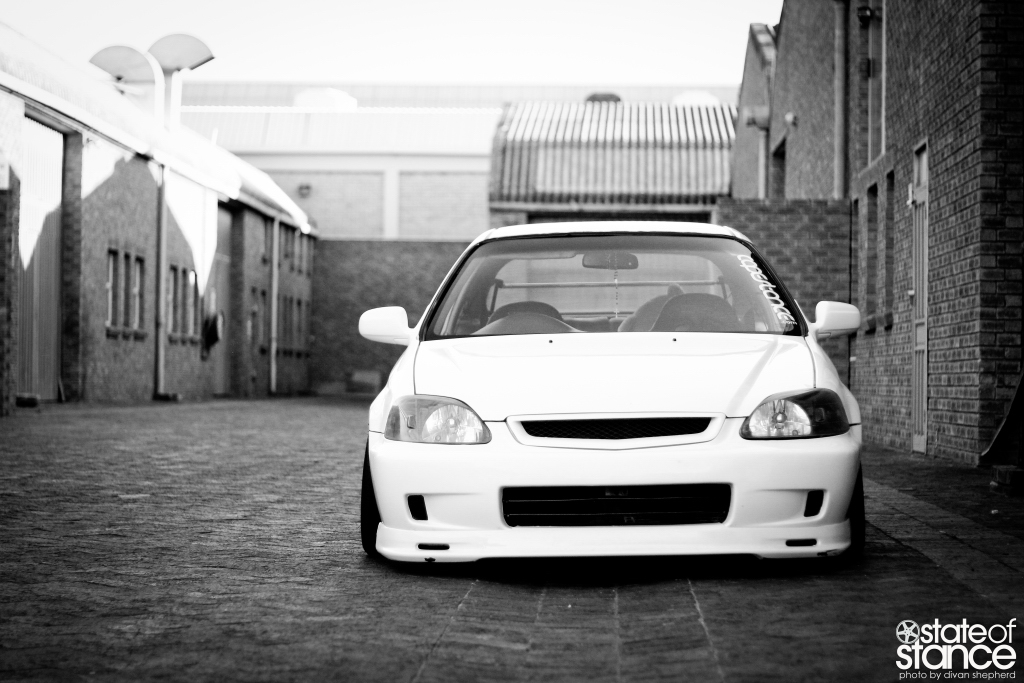 By way of many modifications this civic has been set to play the part of a true stance ambassador, whether it been on a local back road or at a meet under the sunny skys of Cape Town, this civic turns heads wherever it goes.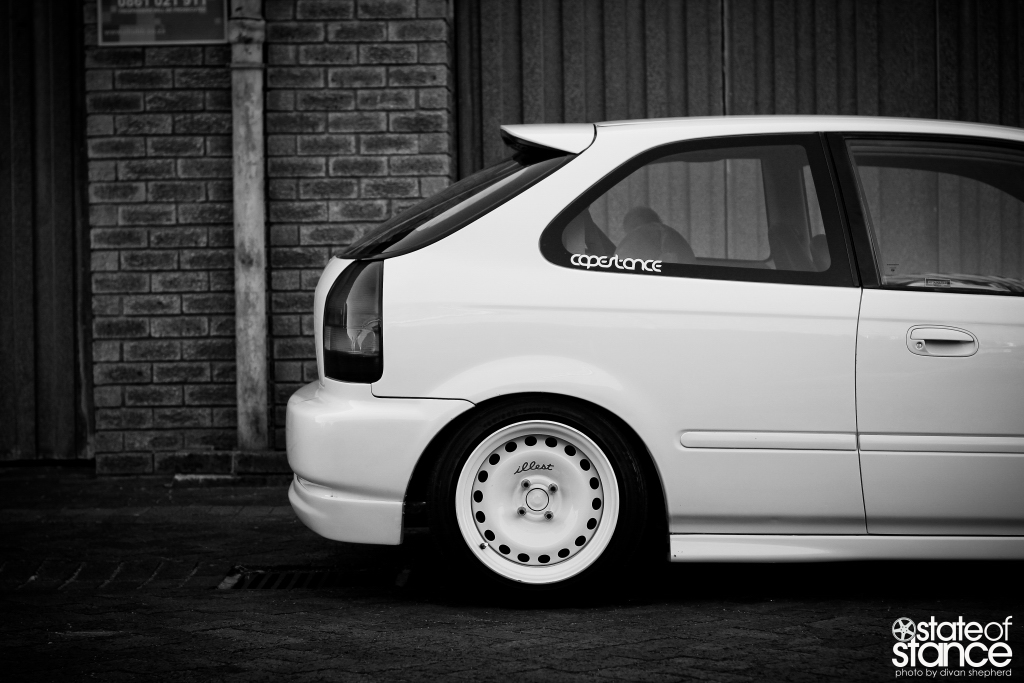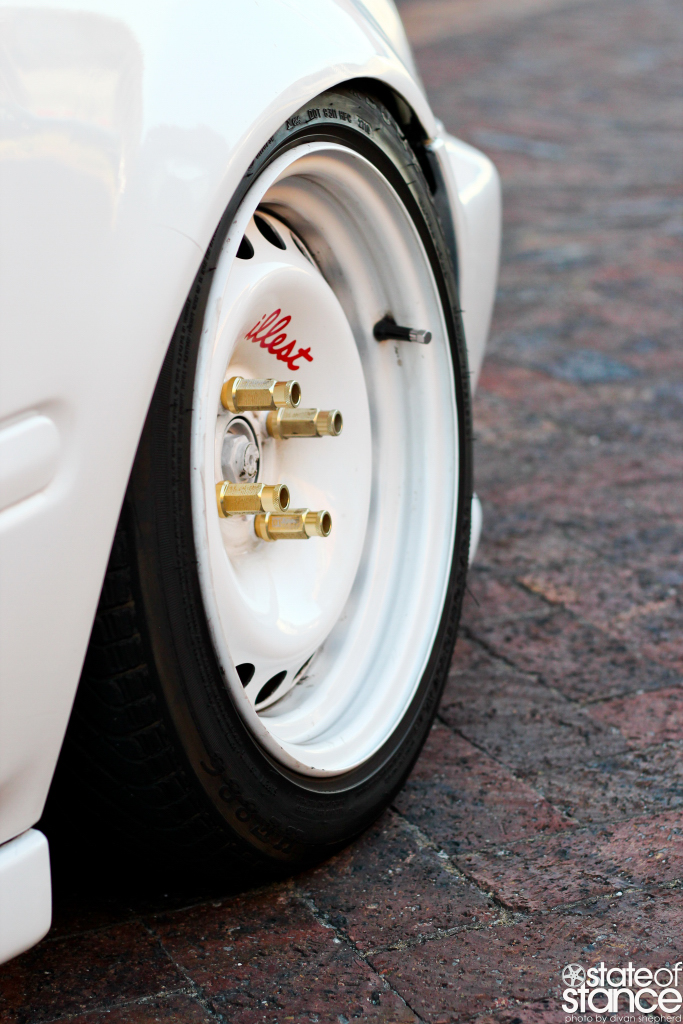 Check out the gallery to view more on this Snow White fairy tale and for those of you abroad keep your eyes peeled, this snowflake could be landing on a street near you.